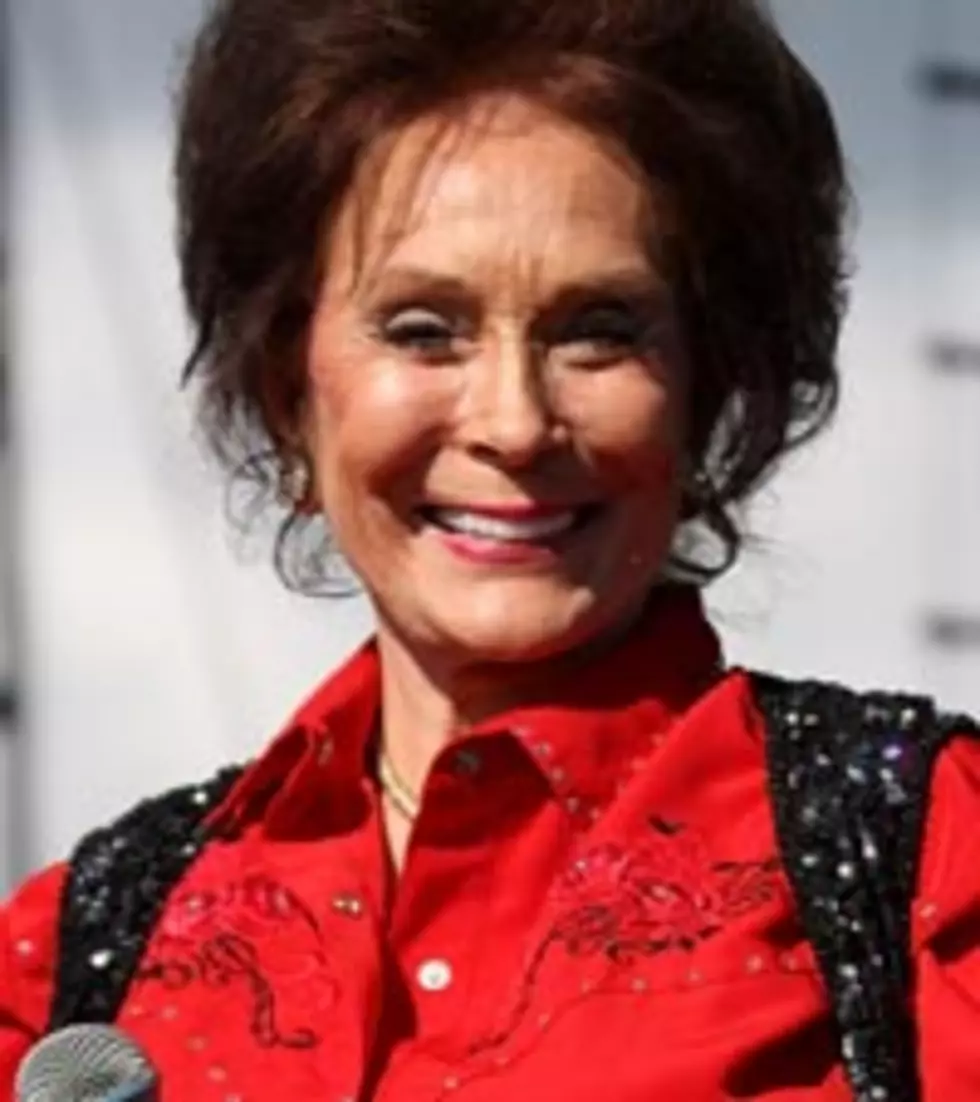 Loretta Lynn's 50-Year Career Honored With Special Events
Douglas Mason, Getty Images
Loretta Lynn will be celebrated in song on 'A Coal Miner's Daughter: A Tribute to Loretta Lynn,' set for November 9 release on Columbia Records. The label is mum on which artists we can expect to hear on the album but the disc coincides with several events designed to celebrate 50 years since Loretta's song 'I'm a Honky Tonk Girl' was released.
Planned events to celebrate Loretta include the September reissue of her 1976 memoir 'Loretta Lynn: Coal Miner's Daughter.' In addition, The Recording Academy will host 'A Grammy Salute to Country Music Honoring Loretta Lynn' on October 12 at Nashville's Ryman Auditorium. During what organizers promise will be a "star-filled tribute concert," Loretta will receive the Recording Academy's President's Merit Award in recognition of her enduring contributions to country music.
Getting a head-start with a Loretta tribute of her own, in July, Boston-based singer Eilen Jewell released 'Butcher Holler,' an album filled with songs that Loretta wrote. Eilen is such a devoted fan of Loretta's that she has a side project - also called "Butcher Holler' -- that exclusively performs the iconic entertainer's songs. "We love playing her music," Eileen tells AnnArbor.com. "It's just a lot of fun to play those songs because Loretta is such a big hero of ours." (To preview and download 'Butcher Holler,' click here.)
Loretta is currently on tour with concerts on August 13 in Wichita, Kan., and August 14 in Fort Worth, Texas. For a complete list of dates and cities, check here.