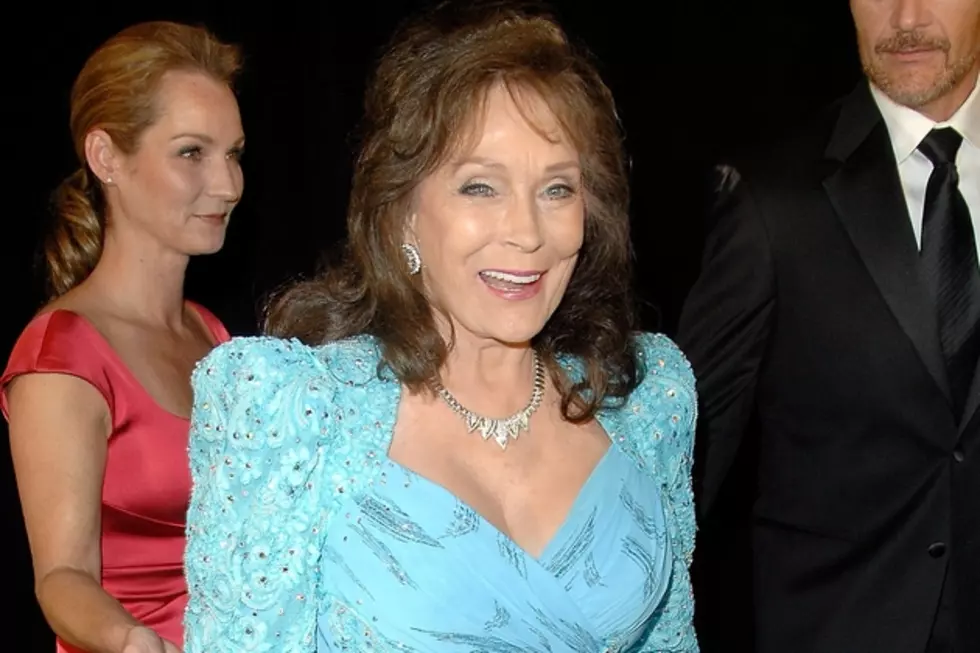 Loretta Lynn Ranch Fire Destroys Building on Legend's Property
Joe Corrigan, Getty Images
HURRICANE MILLS, Tenn. -- Fire has destroyed the cook shack at country singer Loretta Lynn's Dude Ranch.
WSMV-TV reported the fire broke out around 6:30 p.m. Thursday on the ranch at Hurricane Mills in Humphreys County. There were no injuries.
The shack was used to prepare food for trail riders at the ranch in western Middle Tennessee.
The flames did not endanger Lynn's home.
The house, though, was damaged by recent storms that also mowed down hundreds of trees on the 6,000-acre property.
Lynn chronicled her life in an autobiography and song, both entitled "Coal Miner's Daughter."
She was born in the coalfields of eastern Kentucky.
Copyright 2013 The Associated Press. The information contained in the AP news report may not be published, broadcast, rewritten or otherwise distributed without the prior written authority of The Associated Press.