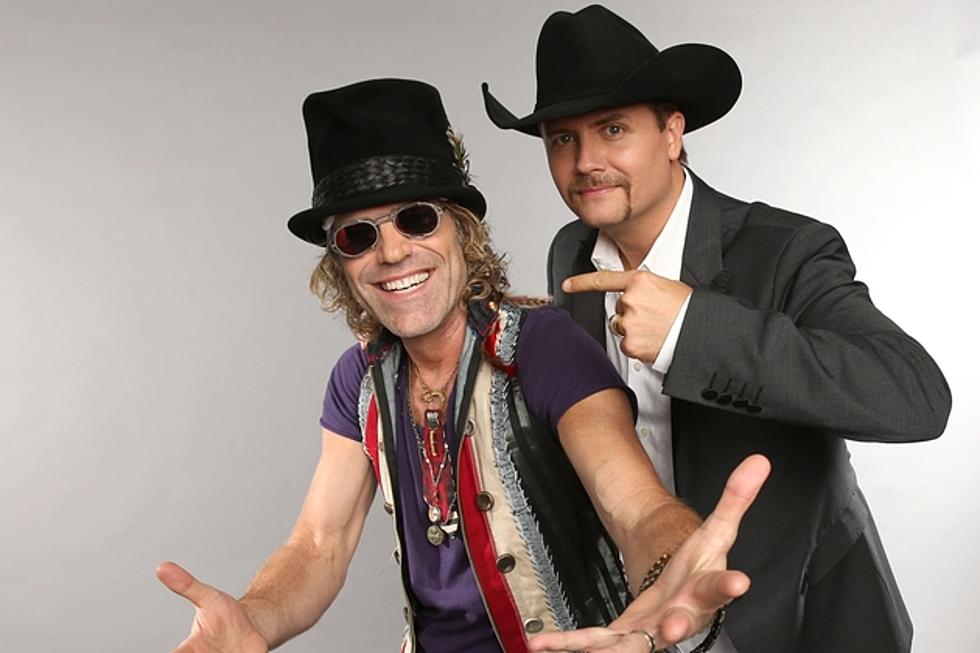 Big & Rich Announce New Album on Self-Owned Record Label
Christopher Polk, Getty Images for Wonderwall
Hit duo Big & Rich, made up of John Rich and Big Kenny, are used to making music their own way, on their terms. So it should come as no surprise that they are releasing their latest album on their own label, Big & Rich Records.
The pair will partner with Kobalt Label Services (KLS), whose other clients include Martina McBride, New Kids on the Block and Prince, to release their new set of tunes. New Revolution Entertainment (NRE) will handle the national radio promotion for their first single, 'Look at You.'
"2014 is a new milestone for us," the men say in a statement. "We're completely invigorated to be working with Kobalt and New Revolution and taking this new approach for this exciting album. The music is very fresh, and we're in a new creative groove which we hope our fans and new audiences will like."
"I'm thrilled to be back in business with Big & Rich and I treasure my relationship with John and Big Kenny, " Diarmuid Quinn, President of Kobalt Label Services North America, adds.  "We were lucky enough to sign them during my tenure at Warner Bros. and they're two of the most prolific and creative artists I've had the opportunity to work with. They've delivered an incredible studio album to us that we are eager to help bring to the world."
The duo, whose last album, 'Hillbilly Jedi,' was released on Warner Brothers in 2012, announced last year they were working on a new album together.