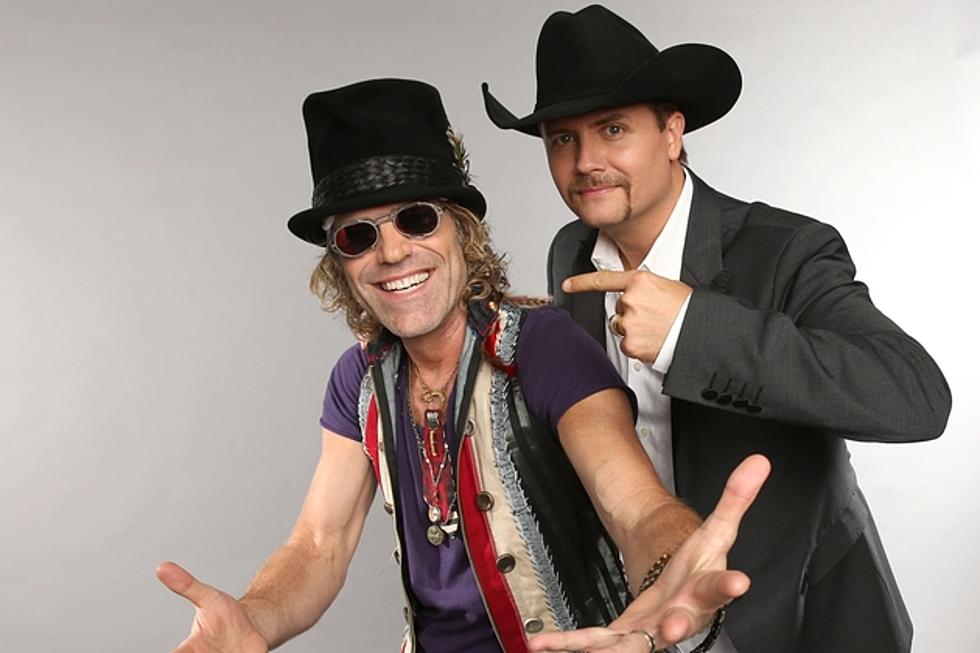 Big & Rich Working on New Studio Album
Christopher Polk, Getty Images for Wonderwall
Big & Rich are currently in the studio working on a new album. The project, which has no projected release date as yet, will be the follow-up to their fourth studio album, 'Hillbilly Jedi.'
John Rich
announced the album in the following tweet on Tuesday (July 9):
Big Kenny Alphin
released their first album, 'Horse of a Different Color,' in 2004. They followed up with 'Comin' to Your City' in 2005, and 'Between Raising Hell and Amazing Grace' in 2007.
A long hiatus followed before 'Hillbilly Jedi' in 2012. That album scored a Top 20 hit with 'That's Why I Pray.'
The duo's website makes no mention of the album in progress. So far no title, track listing or further details are available. Big & Rich have a number of tour dates scheduled through November.