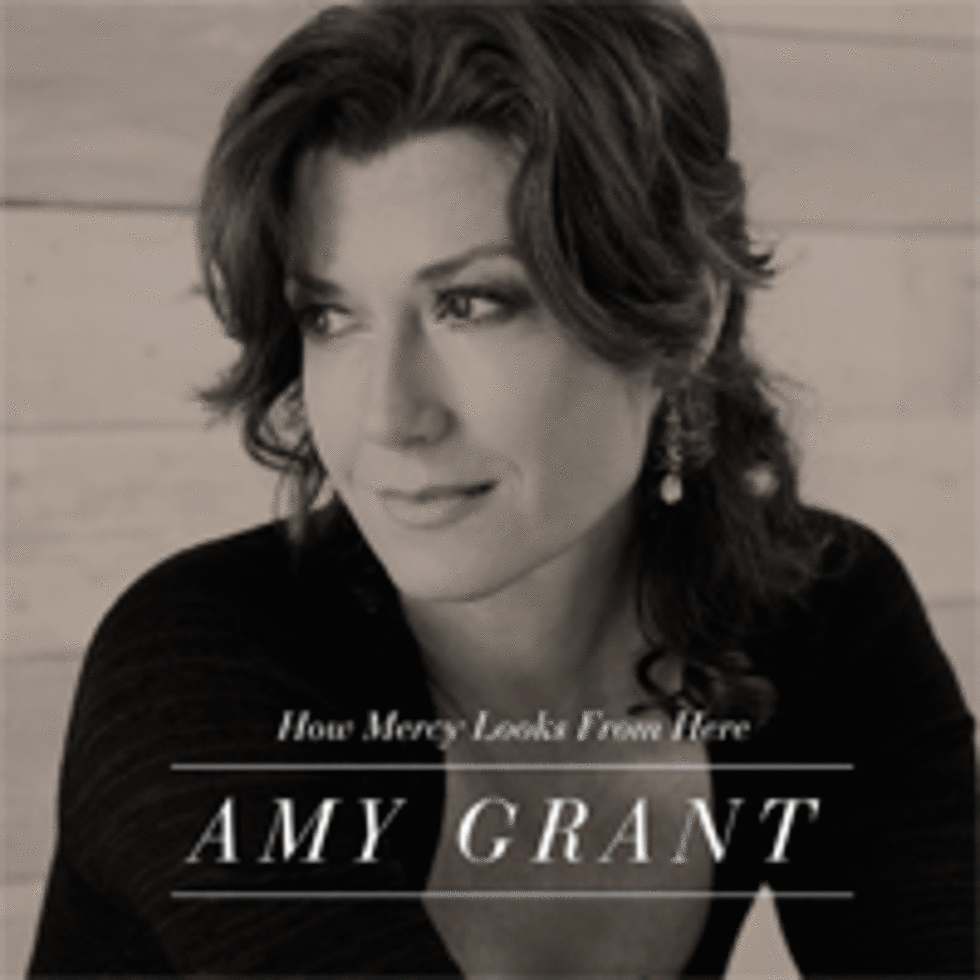 Amy Grant, 'How Mercy Looks From Here,' Due in May
Amazon
Amazon
Pop/contemporary Christian superstar Amy Grant is set to release How Mercy Looks From Here, her first album of all-new material in a decade, on May 14.
"I feel the most settled in life and creatively I feel like a kid again," says the singer, who celebrated her 13th wedding anniversary with husband Vince Gill in March. Vince also appears on the album, which was entirely written by Amy with the exception of one song penned by Eric Paslay.
The centerpiece of the album, its title track "How Mercy Looks From Here," ostensibly relates the story of a flood and the grief and loss that results from it, yet ultimately it paints an inspirational picture of survival, through hope and persistence.
"It's not about arriving at the destination, it is the journey," Amy told The Boot in 2010. "Vince and I will sometimes be in the mood to reminisce and he'll say, 'It's funny when you look back on the really ritzy times in the journey of a music career. Some of the strongest memories are packing up the van and driving all night to the next gig. It's not the Prevost [bus] with the hired driver and everyone having their own bunk. It's really the times that you're hoping will end quickly that make you [realize] the grind is what made the rest of it really special.'"
Amy Grant is a six-time Grammy award winner who has scored 10 Top 40 pop singles and sold 30 million albums worldwide. In 2011, she and Vince were named Tennesseans of the Year.