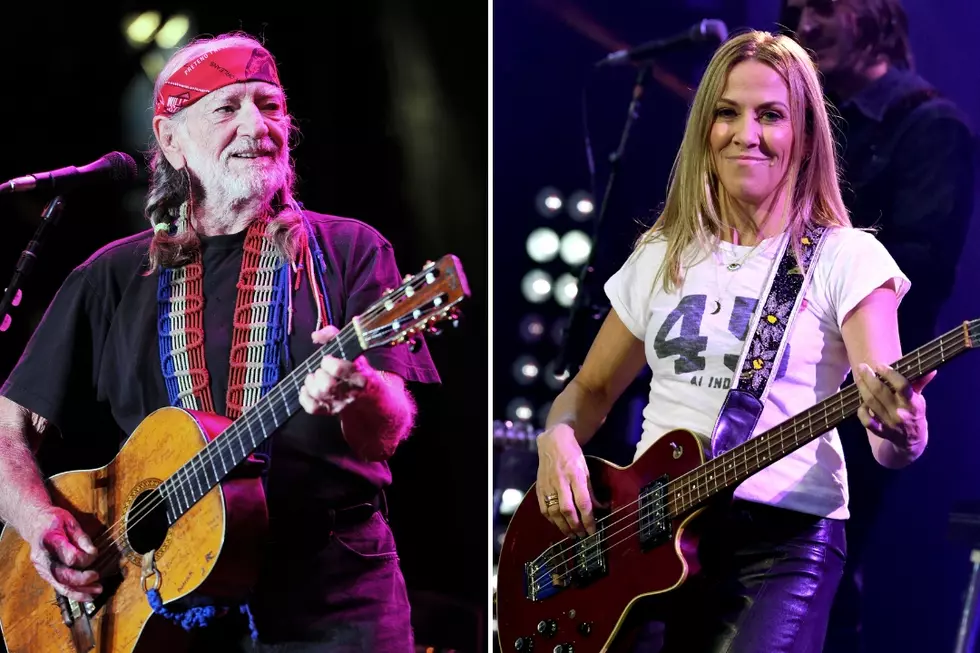 Willie Nelson, Sheryl Crow + The White Stripes Among 2023 Rock and Roll Hall of Fame Nominees
Getty Images
Willie Nelson, Sheryl Crow, Warren Zevon and The White Stripes are among this year's Rock and Roll Hall of Fame nominees.
The 2023 roster of artists, selected by a group of over 1000 music industry members, also includes Kate Bush, Missy Elliott, Iron Maiden, Joy Division/New Order, Cyndi Lauper, George Michael, Rage Against the Machine, Soundgarden, The Spinners, and A Tribe Called Quest.
"This remarkable list of Nominees reflects the diverse artists and music that the Rock & Roll Hall of Fame honors and celebrates," John Sykes, Chairman of the Rock & Roll Hall of Fame Foundation, said in a statement. "These artists have created their own sounds that have impacted generations and influenced countless others that have followed in their footsteps."
To become eligible for a Hall of Fame nomination, each artist or band must have released their first commercial recording at least 25 years ago. This year marks the first time Nelson has been nominated since first becoming eligible in 1987.
Nelson's nomination follows Dolly Parton's headline-making 2022 nomination and subsequent induction, which she initially declined. After reconsidering, the country star accepted the award and began work on her first rock album, which is expected to be released sometime this year.
The Rock and Roll Hall of Fame's Class of 2023 honorees will be revealed this May, with a special induction ceremony set to take place sometime this fall.
7 Country Icons Who Have Never Won a Grammy
Can you believe these country stars have never won a top prize at the Grammy Awards?