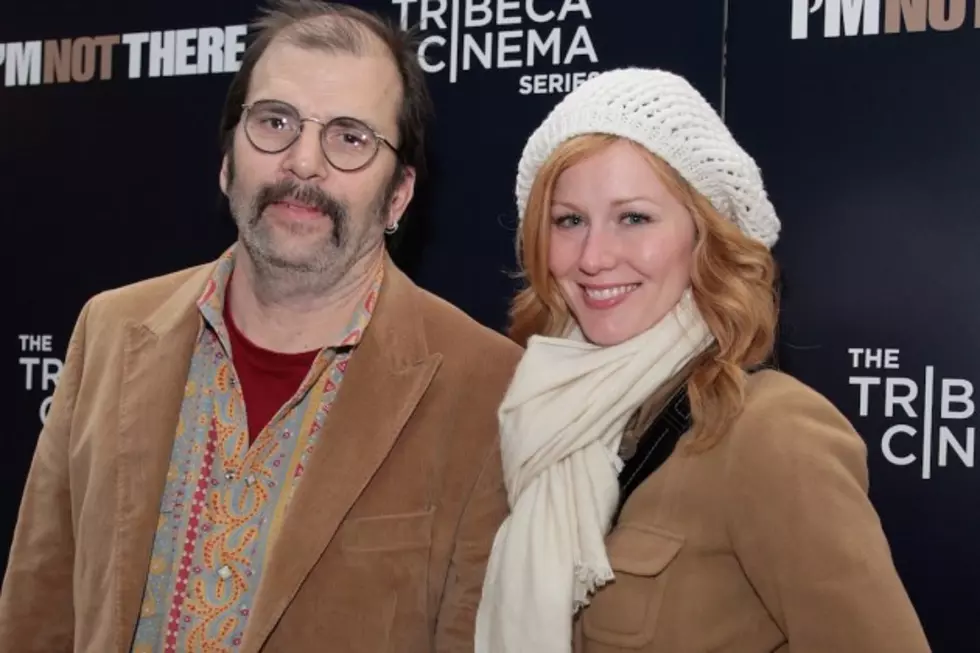 Steve Earle + Allison Moorer — Country's Greatest Love Stories
Stephen Lovekin, Getty Images
Allison Moorer and Steve Earle met briefly in Nashville, Tenn., but it wasn't until she was signed as the opening act for his 2004 The Revolution Starts Now Tour that the two slowly got to know each other.
"Our courtship and the time before we got married was pretty romantic," Moorer tells The Boot. "We fell in love on the European leg of the tour -- November and December of 2004 -- and [when we returned to the U.S.], we had decided to get married."
That spring, the two began to shop for an engagement ring.
"I told him what settings I liked and said it can't be any bigger than this particular carat," she says. "He did the rest, and he brought a beautiful ring home one day and said, 'Would you marry me?' I said 'Yes, absolutely.'"
Although the two had originally planned to elope, they were persuaded to have a wedding in Nashville with about 75 guests. The date of the wedding at the Hermitage Hotel was chosen because it didn't conflict with gigs the two had scheduled.
"We got married on a Thursday because it was festival season, and there wasn't a Saturday we had free," says Moorer, laughing. "Typical musicians, had to get married on a Thursday night. It was lovely, and we were happy."
Unfortunately, after having their son John Henry Earle, and with almost a decade of marriage under their belt, the couple's story together doesn't have a happy ending: Moorer and Earle divorced in 2014.
This story was originally written by Nancy Dunham, and revised by Christina Vinson.