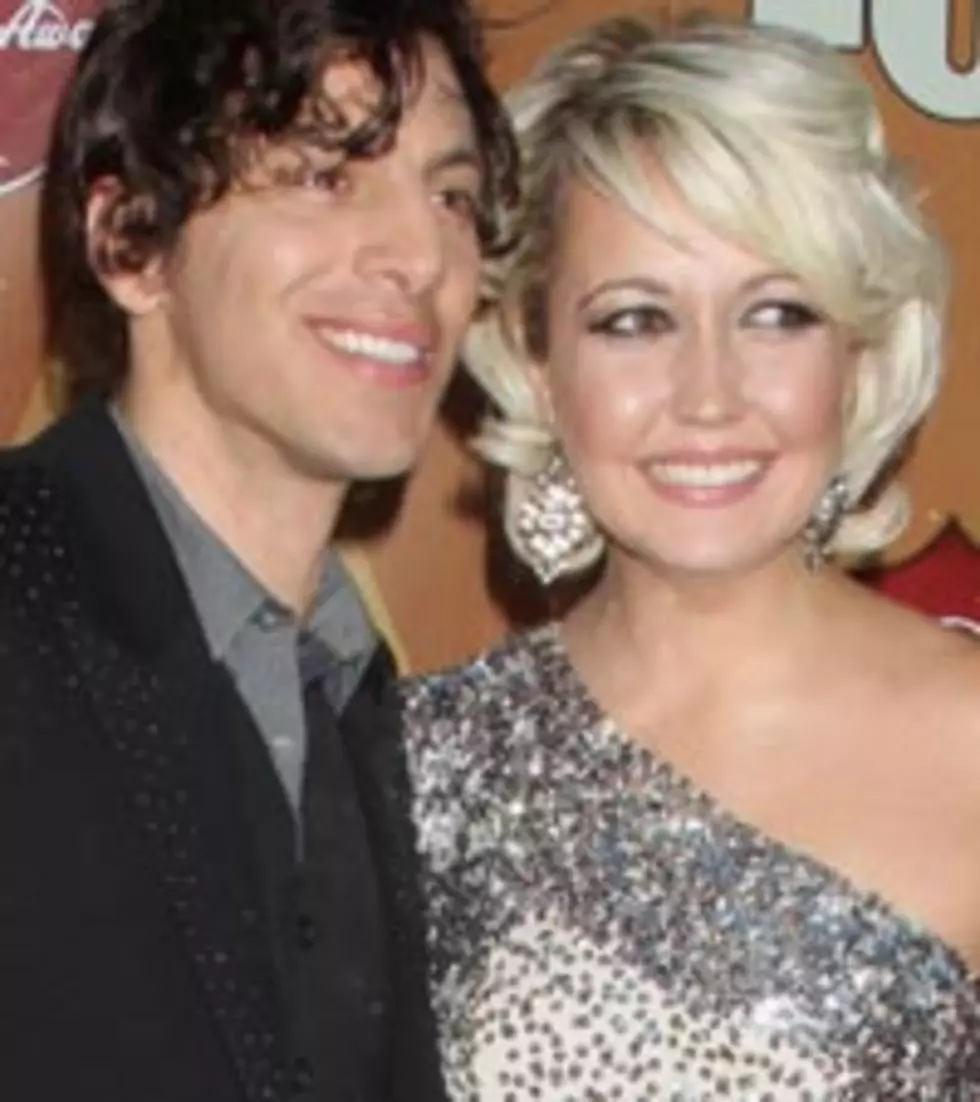 Steel Magnolia Feel the 'Love' From Keith Urban
Arlene Richie/jpistudios.com
Traditionally when an artist goes into the studio to record 12 tracks on a brand new album, they have to weed through dozens, maybe hundreds of songs. The selection process can become a creative challenge. When Joshua Scott Jones and girlfriend Meghan Linsey, the duo now known as Steel Magnolia, recorded their self-titled debut for Big Machine Records in 2010, they already had an advantage when it came time to whittle dozens of songs down to 12.
"There were quite a few front-runners going into it so we knew right away what we wanted to record," Josh tells The Boot. "We knew we had five or six definitely that we were going to record going in so then it just came down to working around those five or six and what we were missing."
One of the songs they selected, 'Homespun Love,' was a tune written by Keith Urban. The tune is one that few have probably heard, however.
"It's something off of his old record from 1997 with his first band The Ranch," explains Josh. "Keith kept tracking me down wherever I'd be. I'd be eating dinner, and he'd show up. He'd show up with a work tape, and he'd say, 'Hey, listen to this. Please record this! My family needs to eat.' [laughs] But honestly, it came through [our artists-and-repertoire person at the label] . She said, 'Oh, this would be a cool song.' And we agreed. We thought it was pretty cool, and we worked it out as a duo."
Josh says that the truth of the matter is he and his friend Eric were on the verge of stalking Keith several years ago when Josh was still a solo artist. "When I first moved to town, I had a buddy here, and he was valet parking cars. Keith and Nicole [Kidman] were eating at this restaurant. Eric had a tape of my stuff and he was trying to pass it on to Keith. That was five years ago. So that was kind of funny how that works. He was trying to talk to Keith about me when he was putting him in his car. I just remembered that now that I was jokingly saying Keith was following me around trying to get me to listen to his songs, it was actually the other way around. Five years ago my buddy called me and said, 'I just parked Keith Urban's car!' I said, 'Well, you've got to get my songs to him! You've got to get him to listen somehow!"
Josh has had the opportunity to meet Keith since that semi-close encounter but hasn't shared the story with him just yet. "I did have a chance to meet him but that never really came to my mind until just now. It dawned on me that that was actually me five years ago."
Fast-forwarding to the future, Josh and Meghan will be doing some gigs with Blake Shelton this month through March. Which, of course, means potentially being invited to Blake's upcoming wedding to Miranda Lambert. So, what will Meghan do for a wedding gift?
"Oh, man, that's a good question! Probably some moonshine." [laughs]
That's for Blake, so, what's for Miranda?
"A coffee table," answers Josh with a laugh.