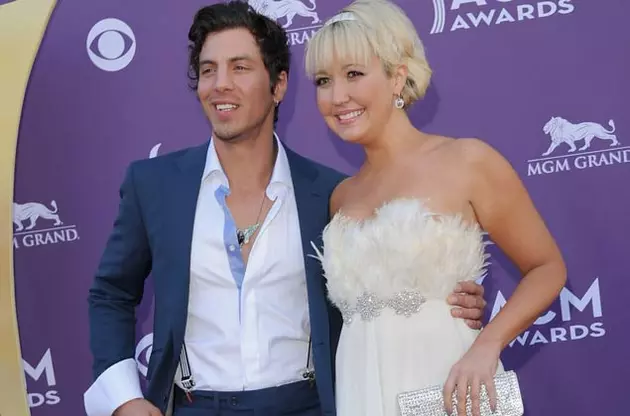 Steel Magnolia's First Airplay Prompted a Midnight Dance Party
Jason Merritt, Getty Images
Meghan Linsey and Joshua Scott Jones, formerly known together as Steel Magnolia, became musical partners following a chance meeting at a karaoke bar in Nashville's Printer's Alley. After hitting it off, the duo joined forces in 2006, won CMT's singing competition Can You Duet in 2009 and signed with Big Machine Label Group. Hearing their first single, "Keep on Lovin' You," on the radio was a moment both Linsey and Jones will never forget: They were just outside of Knoxville, Tenn., about about to pull into a hotel.
Joshua Scott Jones: We were on a radio tour, traveling around the country.
Jones: There was no one on the road, so we pulled over to the side of the road to listen to our song. We were on the road towards the parking lot. We got out of the car, and we ran around the car a few times ... Meghan and I got out and just cranked it up and stood outside the car and listened.
Linsey: We were so excited!
Jones: Not hearing the song on the radio was a great motivator. Once you hear it, that's a whole new burst of motivation in a different way. Then you have to say, "Okay, I want to do that again!"
This story was originally written by Pat Gallagher, and revised by Angela Stefano.