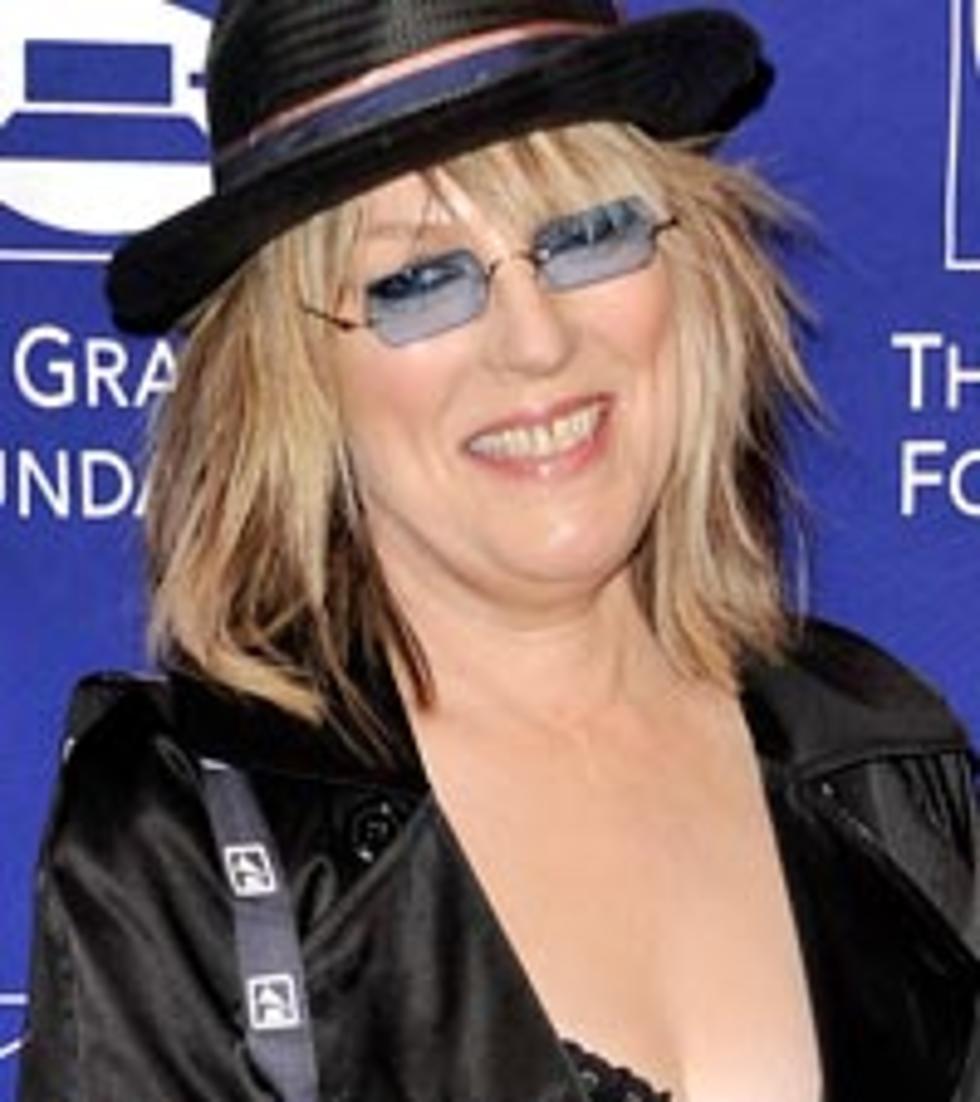 Lucinda Williams Talks Staying Sexy at 58
Kevin Winter, Getty Images
In a music industry that caters to the youth market, Lucinda Williams wears her 58 years well. The singer-songwriter says she's proud to be inching toward 60 and doesn't dwell on the fact that most of the reigning top-selling artists are less than half her age.
"I don't have to worry about [age], really. What I do doesn't depend on that," she acknowledges [quote via Reuters]. "You've just gotta get over it. You've just got to accept things, and that doesn't mean that I don't wanna look good and still look sexy and be sexy and all that. But I think I do a pretty good job of that."
The health buff says maintaining a balanced lifestyle helps keep her in top shape. "I'm trying to get back into working out," she reveals. "I drink red wine, yeah. I try to watch what I eat ... I used to work out with a trainer, and I haven't been able to afford it as of latem so that's something I wanna get back into. But when I did work out, I worked out with weights, and we have a pool at the house here, so when it's warm enough we swim. I take vitamins and all."
She also credits her new husband, music executive Tom Overby, with helping rejuvenate her life. "I found Tom. That is the biggest difference," the newlywed tells The Boot. "That is the main, huge difference. I never have had this before and it happened in my fifties. Do I wish I'd met him sooner? Yes. We talk about that. But for whatever reason that wasn't meant to be. I found the one. I found my soulmate and best friend. It all works for us."
Being married, she notes, adds a stability to her life that has long-lasting benefits. "I'm not running around worrying about some stupid guy, and waiting for the phone to ring," she says. "It's very liberating in that regard because I'm not wasting my time with all that stuff anymore. Just to get out of that scene and not have to deal with all that crap."
Lucinda's latest album, 'Blessed,' hit shelves March 1. She will spend much of the next few months on the road supporting her new tunes, including a show in Austin, Texas, tomorrow night (March 18). See her schedule here.