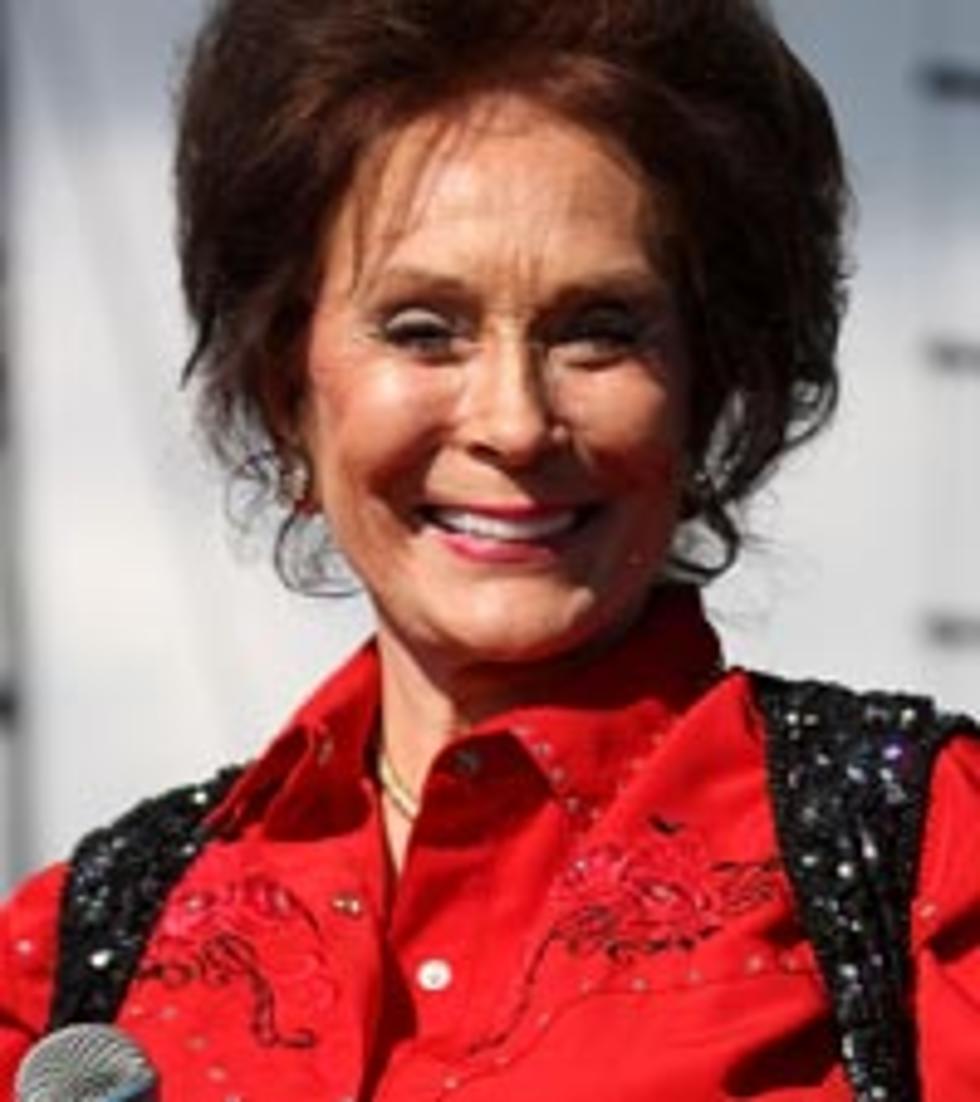 Loretta Lynn Postpones First Tour Dates of 2012
Douglas Mason, Getty Images
Loretta Lynn's first two tour dates of 2012 have been postponed. A note on her website reads that the Jan. 7 stop in Ashland, Ky. and the Jan. 8 show in Durham, N.C. will be rescheduled for a later date.
The Herald-Dispatch is reporting that the Ashland stop has been rescheduled for Feb. 25. The paper cites the country legend's recent knee surgery as the reason for the date change.
This is the second time that these particular tour stops have been postponed. In October, Loretta was hospitalized in Bowling Green, Ky. for bacterial pneumonia. That visit caused her to to cancel performances in the two cities.
"It was one scary night," said the country legend, letting fans know about her health scare. "But I am feeling better and just gonna take it easy for a couple of weeks."
The 76-year-old was sidelined several times last year due to her knee, which needed (and received) reconstructive surgery. "I'm sad to have to cancel any shows for my fans, but they tell me I've just got to stay off this knee for a while," Loretta said at the time.
According to her website, the 'Coal Miner's Daughter' will perform next in Miami, Okla. on Jan. 21, followed by a show in Dallas on Jan. 22. Details may be found here.
Watch Loretta's 'Portland, Oregon' Video %VIRTUAL-globalVideoEmbed-{"videoIds":"517588891","width":"476","height":"357"}%