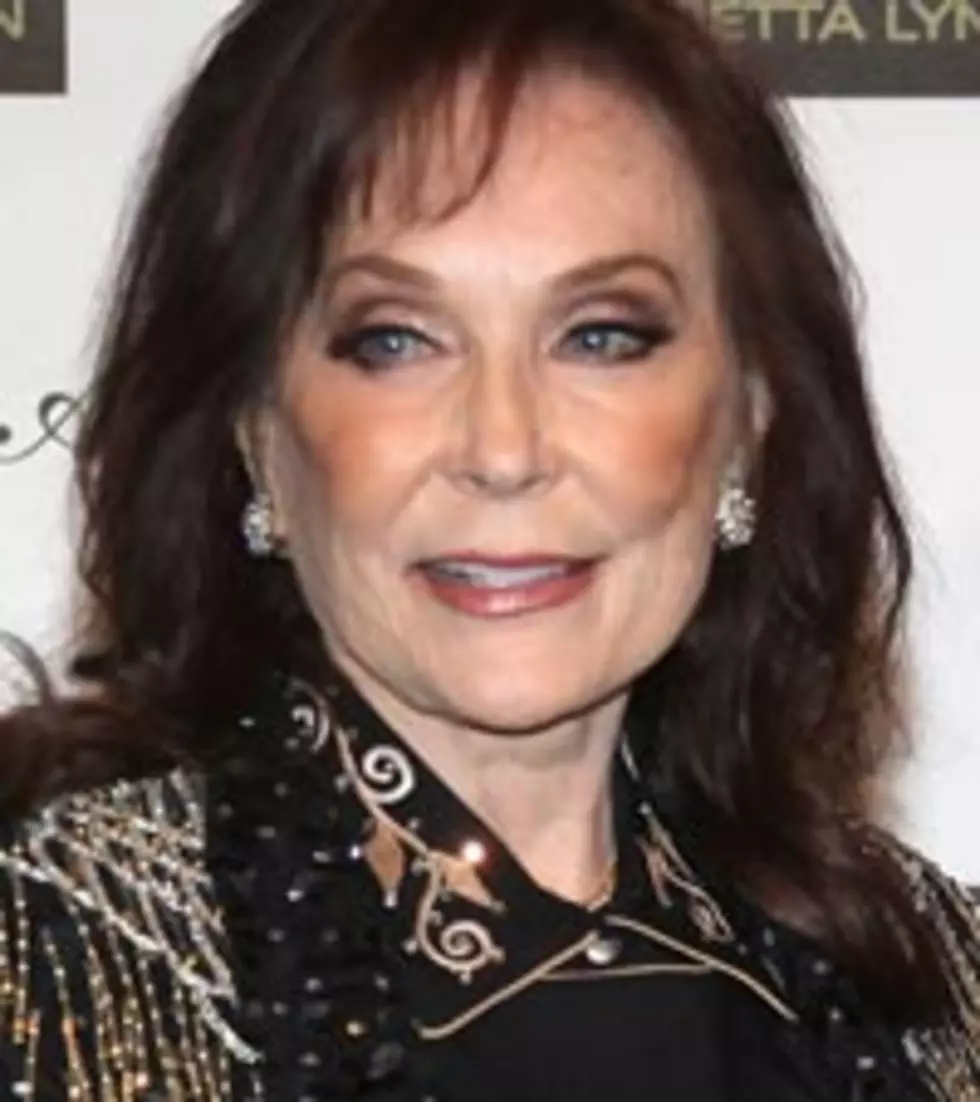 Loretta Lynn Talks Politics, Palin … and Justin Bieber!
Tony R. Phipps, FilmMagic.com
It's been more than 50 years since Loretta Lynn first entered the country music scene, and the iconic 76-year-old is still making music, playing shows and speaking her mind on a variety of topics, including politics and pop stars young enough to be her grandchildren.
"I like Sarah Palin, but her voice is too high and tinny," Loretta tells USA Weekend. The three-time Grammy winner, who stated in her 2002 memoir, 'Still Woman Enough,' that she counts both Democratic President Jimmy Carter and Republican President George H.W. Bush as friends, says that she holds a more conservative outlook on many things, including marriage. "I'm still an old Bible girl," she asserts. "God said you need to be a woman and man, but everybody to their own."
She admits to being a fan of 16 year old pop prince Justin Bieber. "I think he's a pretty good little singer," she gushes. "That hair -- he ought to have his own line of shampoos." She also likes rocker Pink, who she had hoped to have on her upcoming tribute album, 'Coal Miner's Daughter: A Tribute to Loretta Lynn,' but ran into scheduling problems. "I like her feistiness," she admits.