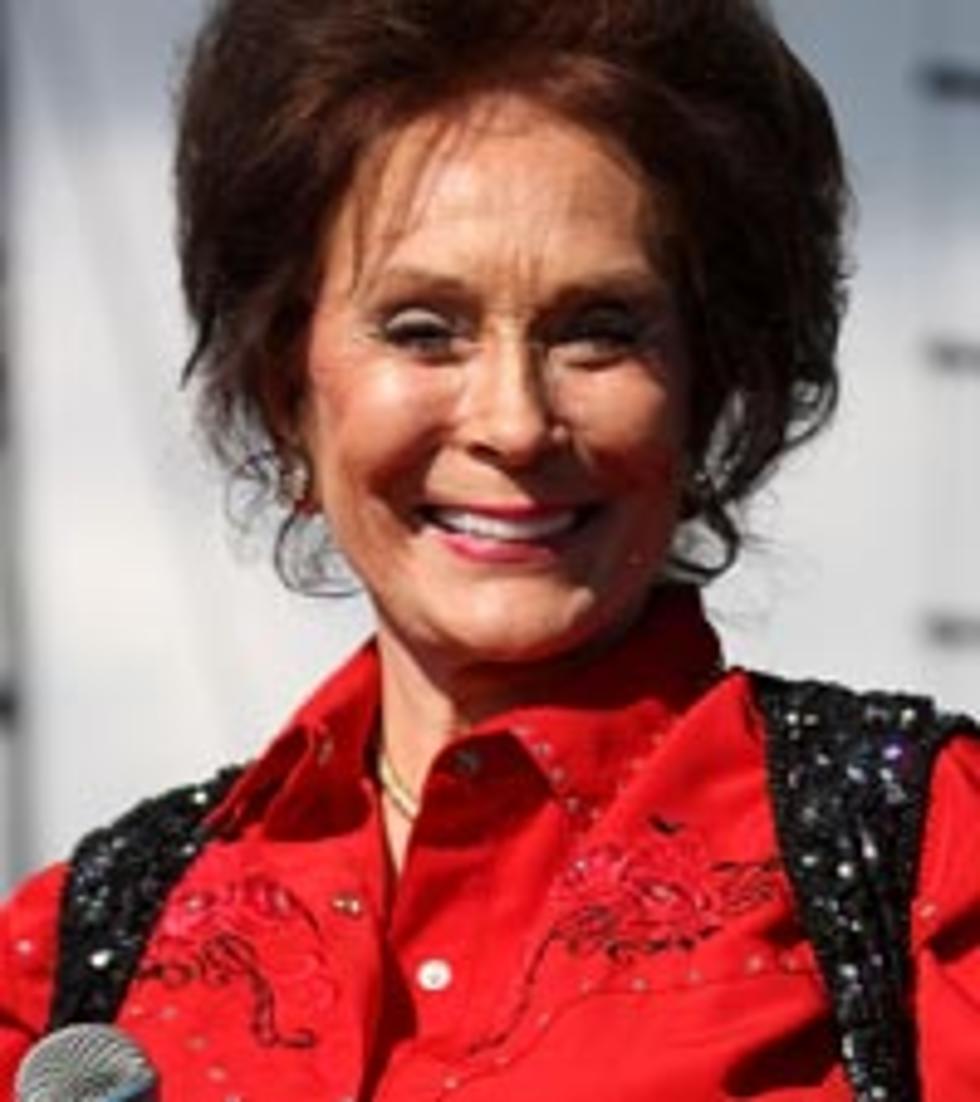 Loretta Lynn Postpones Tour for Knee Surgery
Douglas Mason, Getty Images
A torn knee ligament has once again sidelined Loretta Lynn, who must now undergo reconstruction surgery. The 76-year-old country icon had to postpone a few concerts back in March and April when her knee was causing her intense pain. She resumed touring in May, but is once again having to reschedule appearances, this time for surgery and recovery -- doctors' orders.
"I'm sad to have to cancel any shows for my fans, but they tell me I've just got to stay off this knee for a while," says Loretta.
All dates through the September 3 show at her ranch in Hurricane Mills, Tenn. will be rescheduled, with all tickets honored on the new dates. Keep track of her tour updates here.
The 'Coal Miner's Daughter' has quite a track record of soldiering through the pain. Earlier this year at a show in Buffalo, N.Y., instead of canceling because of her ailing knee, she simply asked the audience's permission to sit down to perform. The resilient singer also performed shows until just a few days before she underwent knee surgery back in 2000, and she returned to the stage in 2009 just a few days after a bad case of the flu.
%VIRTUAL-globalVideoEmbed-{"videoIds":"517588891","width":"476","height":"357"}%