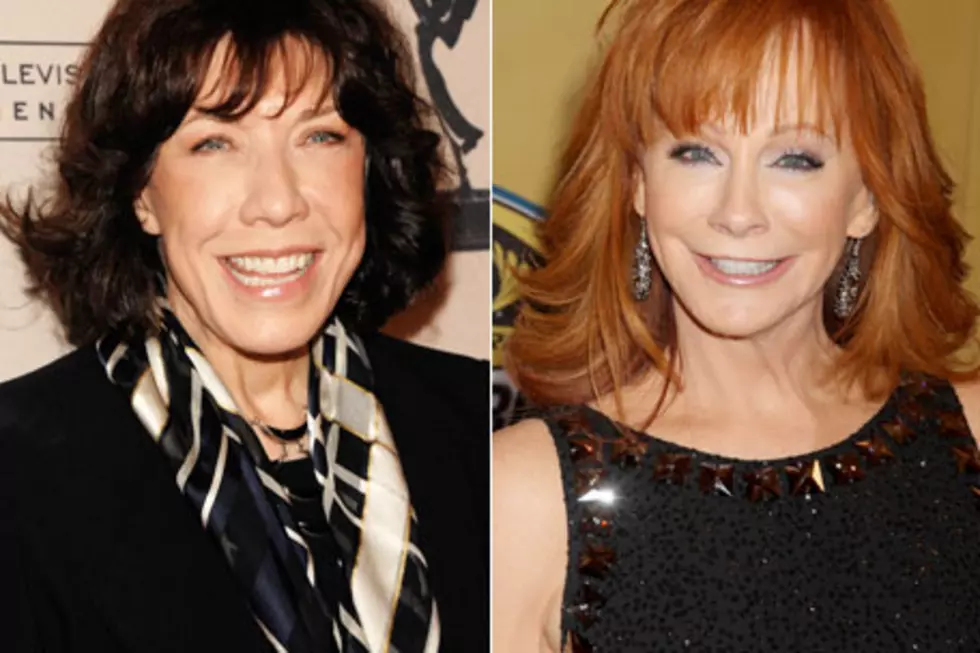 Lily Tomlin, 'Malibu Country': Legendary Actress to Star as Reba's Mom!
Getty Images
Reba McEntire has recruited a comic legend to act alongside her in the highly-anticipated sitcom, 'Malibu Country.' The upcoming show, in which the songbird plays a divorced mother who transitions from Nashville to Los Angeles to resurrect her singing career, will co-star Lily Tomlin as Reba's mother.
This isn't the first time the 72-year-old actress has shared the screen with country royalty. Lily starred with Dolly Parton in the 1980 flick, '9 to 5.' The iconic comedienne also played a country singer in 'A Prairie Home Companion.'
As for Lily's 'daughter,' the country superstar is eager to return to the small screen, after starring for six years (from 2001 to 2007) on her hit sitcom, 'Reba.' "I miss the 'Reba' show so much," she shared on her website, "so it will be great to get back into the TV world again!"
There's no word yet on a broadcast date for the pilot episode of 'Malibu Country,' which will air on ABC. In the meantime, you can catch Reba on Lisa Kudrow's hit NBC show, 'Who Do You Think You Are,' on March 2, as she heads to Raleigh, N.C. to explore her mother's ancestry.
The songbird can also be found on GAC on March 17, where she will appears as part of a 90-minute concert special, which was filmed in Lafayette, La., during her All The Women I Am tour.
Reba will return from her current European tour in time for her March 9 show in Houston, Texas. She will also perform in Florida, Pennsylvania and Arizona next month. Keep track of her concert schedule here.
Watch Reba Perform Live in Our Studio


if(typeof AOLVP_cfg==='undefined')AOLVP_cfg=[];AOLVP_cfg.push({id:'AOLVP_us_36583653001','codever':0.1,'autoload':false,'autoplay':false,'playerid':'61371447001','videoid':'36583653001','publisherid':1612833736,'playertype':'pageload','width':476,'height':357,'videotitle':'Test','bgcolor':''});