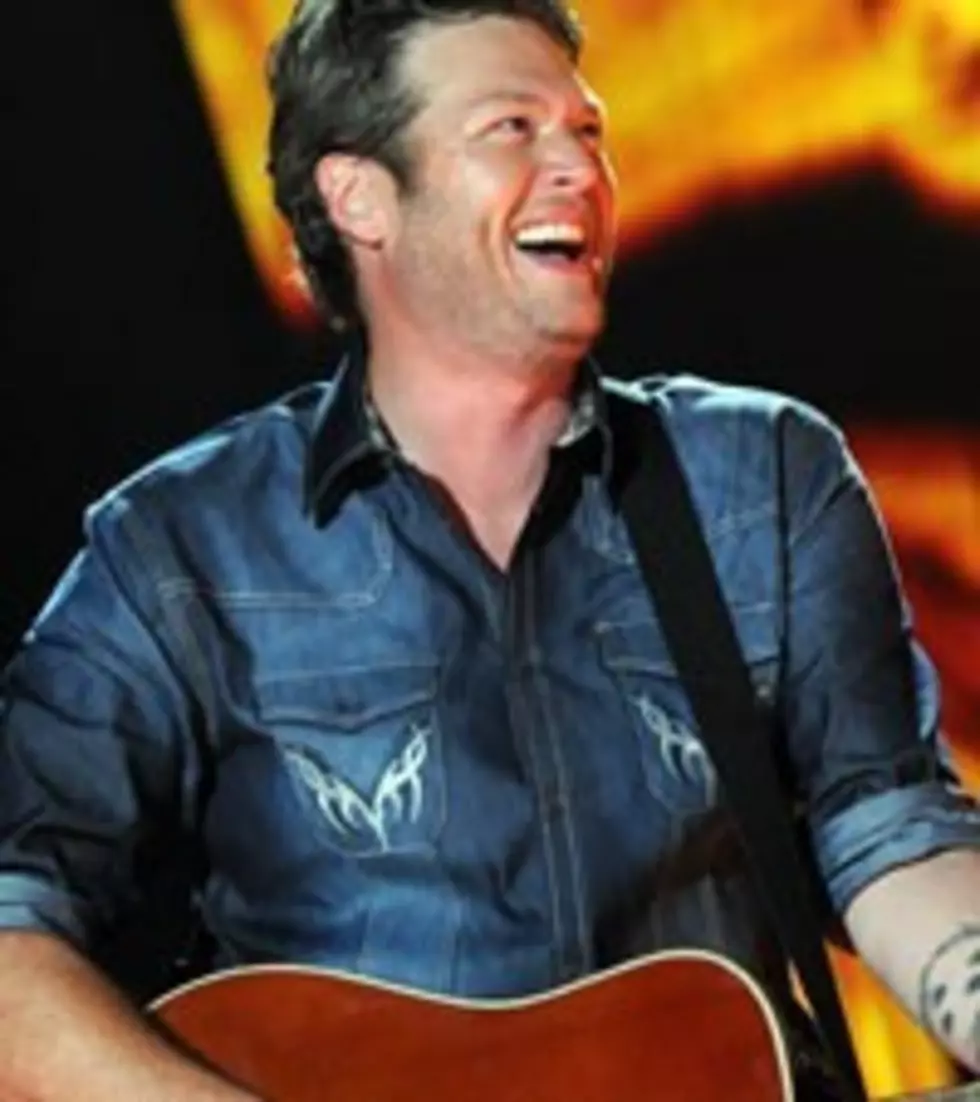 Blake Shelton Tour Trumps TV
Rick Diamond, Getty Images
Blake Shelton made his acting debut on the ABC sitcom "Malibu Country" last Friday (Mar. 1), playing the little brother to the show's star, Reba McEntire, and although the country superstar says he would be open to the idea of reprising his role, he has no plans to do so right away.
"It ties you into L.A. for a week," Blake told The Boot and other reporters at an event in Nashville last week. "You do a read-through on a Friday, and then you rehearse Monday, Tuesday, Wednesday, and film it Thursday ... and you're right back doing the next show the next day."
Aside from the grind of such a role, Blake already gets plenty of small-screen time, thanks to his role as a coach on NBC's singing competition "The Voice," and he's looking forward to taking a break so he can move from the swiveling red chair back to the concert stage.
"As soon as the leash gives me a little slack from 'The Voice,' I'm going straight back into touring," he explains. "I can't see myself going from 'The Voice' into more television. I think there will at least be a break there."
The entertainer remains a fan of the show, and had a great time hanging out with the cast, which also includes Lily Tomlin and Sara Rue. "It was amazing to just see that world and see how they work," Blake says. "It's a lot of just goofing off, but you've got to be a good goofer to do it right, and they've got the right ones."
Watch Blake Shelton's 'Sure Be Cool If You Did' Video