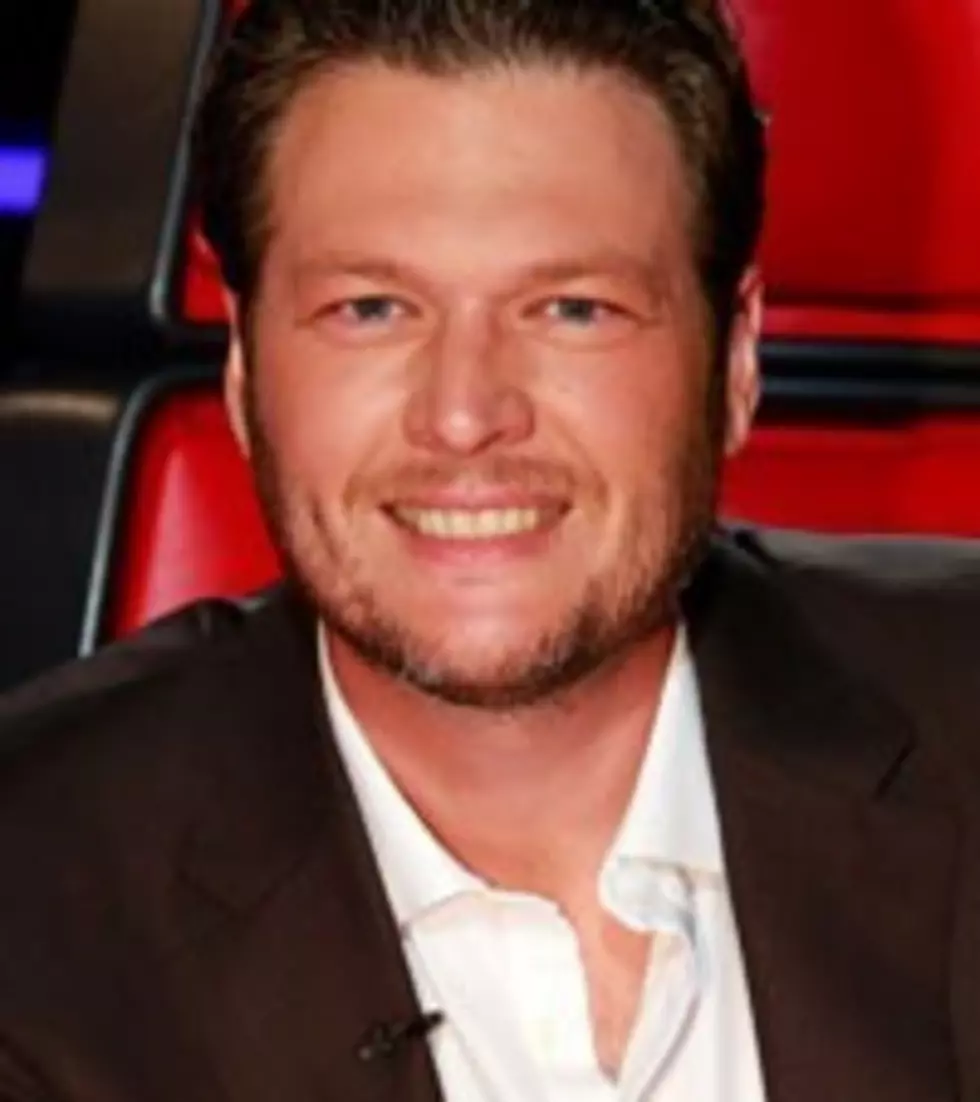 'The Voice' Season 4: Blake Shelton Vows to Keep it Country
Trae Patton, NBC
Blake Shelton may be the comic relief on "The Voice," but he takes his job very seriously ... His first job, that is, as a country music entertainer.
The show's demanding schedule has the reigning CMA Entertainer of the Year in Los Angeles for several months of the year. It's also made him a household name way beyond the realm of country music, which is a blessing for countless reasons, but a curse in that some are doubting his priorities.
"People question where my heart is, if it's in Hollywood now. No, it's not," Blake says emphatically in an exclusive interview with The Boot. "I love my job on 'The Voice' and am very proud of it, I stand by that. The stuff we've done on 'The Voice' has drawn attention to country music and Nashville. We've found some artists on there who are making country albums on major labels now. It's been a good thing for this town, and for anybody to question that, they're probably just looking to pick a fight or hate on me."
Some past contestants now making waves in the country world include Season 1's Elenowen, Season 2's Gwen Sebastian, Angie Johnson and RaeLynn, and Season 3 winner Cassadee Pope, among others. Cassadee came into the show as a pop singer, but it was Coach Blake who challenged the vocal powerhouse to try her hand at country music. After singing songs originally recorded by Rascal Flatts, Faith Hill, Miranda Lambert and Keith Urban, the Florida native became the frontrunner and ultimately gave Team Blake its second "Voice" win. Cassadee is now making an album for Nashville label, Big Machine Records, which is said to be a mix of country and pop.
Blake admits it was much easier to get his NBC bosses to warm up to Cassadee performing songs from his genre, as he proved on previous seasons that country is hugely popular with viewers. Seasons 1 and 2 were not so easy, as the only country coach had school producers on his favorite music.
"We have conversations when we pick songs for the show, and there was one time where I said, 'We need to get RaeLynn to do 'Fishin' in the Dark' ... You know, the Nitty Gritty Dirt Band'," Blake recalls. "They said, 'Who's that? Are you sure?' And I said, 'Are you kidding me? That's a huge song!' And then they go listen to it and say, 'Oh my gosh, this is a great song! Let's do it!' That's when we accomplish things, when we play catch-up with their music in their world and they play catch-up with mine. We're all learning a lot about music in general. I love being able to teach Hollywood about country music."
Tonight (March 25) is the Season 4 premiere of the reality competition show. "The Voice" airs Mondays and Tuesdays at 8:00 PM ET on NBC.
Come back to The Boot for more of our exclusive chat and behind-the-scenes video with Blake tomorrow (March 26), which is the day his highly-anticipated Based on a True Story... album hits stores.
Watch a Preview of 'The Voice' Season 4
Watch Blake Shelton's 'Sure Be Cool If You Did' Video