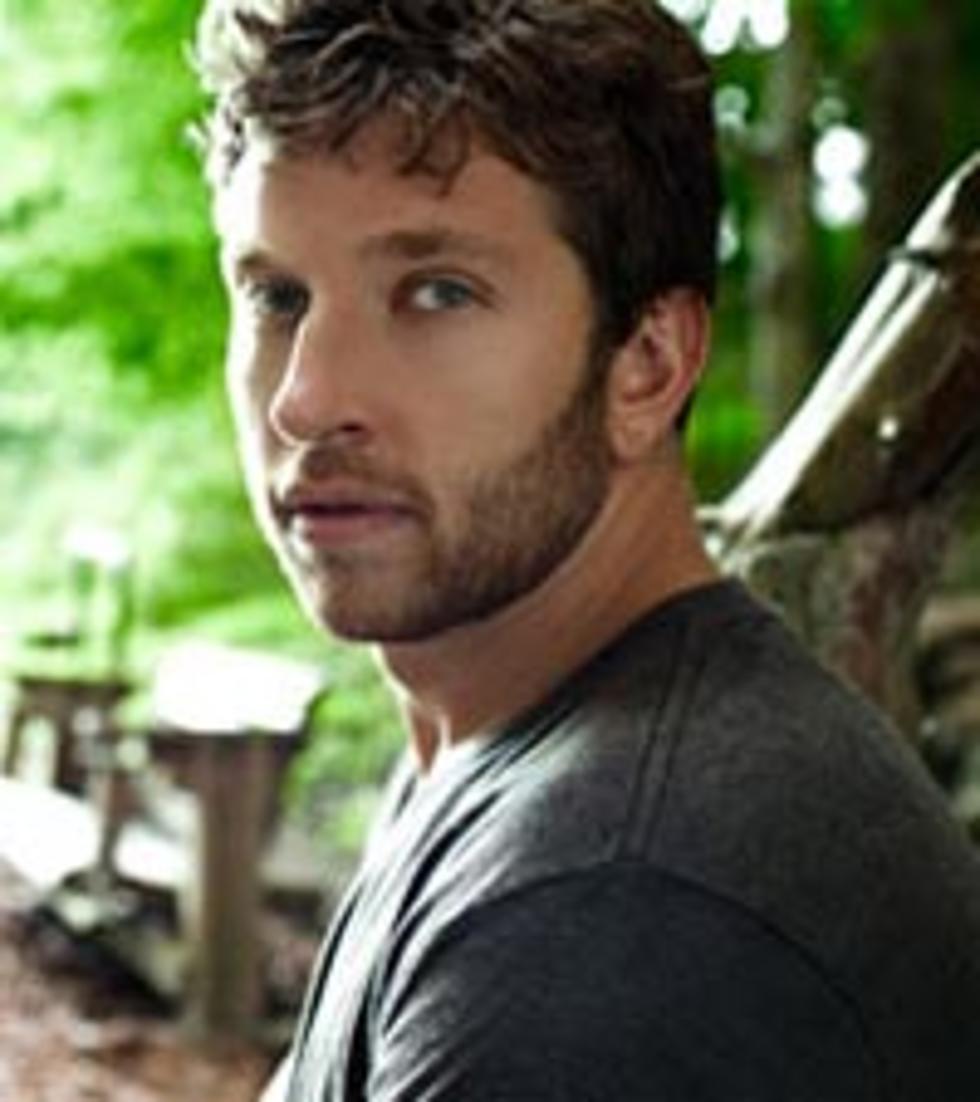 Brett Eldredge Hopes Buddy Jay Cutler Takes Bears All the Way
Warner Music Nashville
Brett Eldredge will kick off the New Year in a big way, singing the National Anthem at Lambeau Field for the Green Bay Packers game versus the Chicago Bears Sunday, January 2. A Bears fan since his childhood, the Paris, Ill. native is also excited about attending the game because it means he gets to cheer on his buddy, Bears quarterback Jay Cutler, in person.
"We ran around with a similar crew in Nashville," Brett tells The Boot. "He's a fan of country music, and my buddy runs his diabetes foundation. We met and became friends, and he's a heck of a player and I'm rooting for him and how great of a season they're having right now. He's definitely my favorite player. I hope he takes us to the Super Bowl -- he's got the arm to do it, and I think our team has got the shot, so we'll be celebrating regardless and I'm happy for him."
Rooting for Jay isn't the only thing that Brett is looking forward to, though. "January 2 will be kind of a big deal to me because of my history with the game," Brett continues. "The Bears and the Packers are playing at Lambeau Field, and my dad is a huge Packers fan and I'm a Bears fan. I have a big respect for the rivalry, and I'm rooting for the Bears.
The game may cause a temporary family feud, however, since Brett is bringing his dad, who has longed to attend a game at Lambeau Field.
"My dad said it's always been on his bucket list to go watch a game at Lambeau, so to be able to bring him to the game is amazing, and I didn't know if I'd be able to do that, let alone be out there singing the National Anthem on the field," Brett admits. "That's how I'm gonna start my year, and then I think I'll be off to the races and ready to tackle 2011! I think the adrenaline of being able to sing at that game with that rivalry, and to have my dad and brother and family there will be so great, so I'm really looking forward to it!"