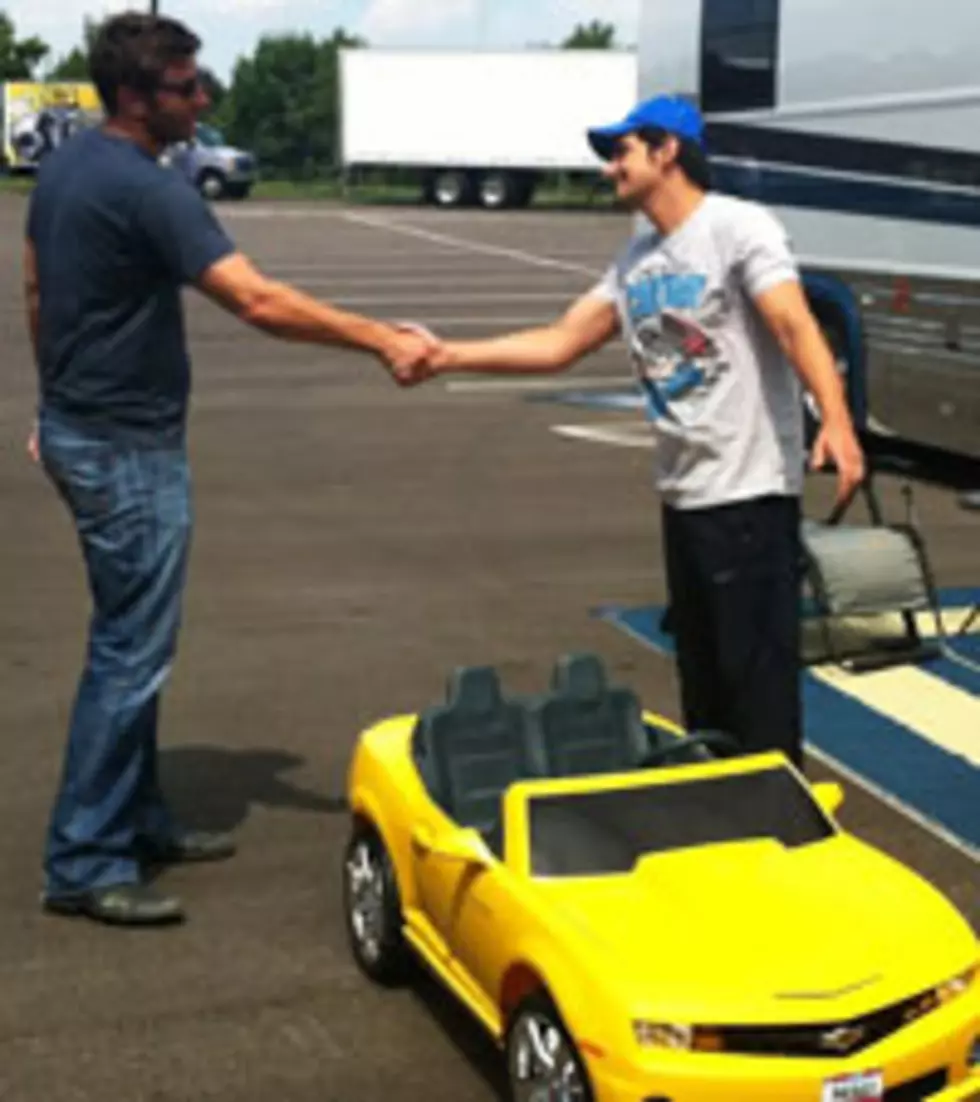 Brett Eldredge Gives Brad Paisley a Car!
Courtesy of Warner Music Nashville
Brett was asked to take part in a few dates of Brad's H2O II: Wetter & Wilder summer tour, a kind gesture that the 'It Ain't Gotta Be Love' singer felt should be repaid. He noticed while touring alongside Brad that the country superstar's go-to ride, besides a huge tour bus, was a red Chevy Corvette. During Sunday's show in Columbus, Ohio, Brad stepped off the bus to hop in his favorite ride when he discovered a child-size, yellow Camaro with custom "Paisley" plates in its place.
"I want to trade my brand-new Camaro straight up for this guy's Corvette ... Any takers before he takes it?" Brett tweeted with a photo of the two cars parked together. (See the photo below.)
The toy car was quite a shock to Brad, but he laughed it off with congratulatory handshake and a smile.