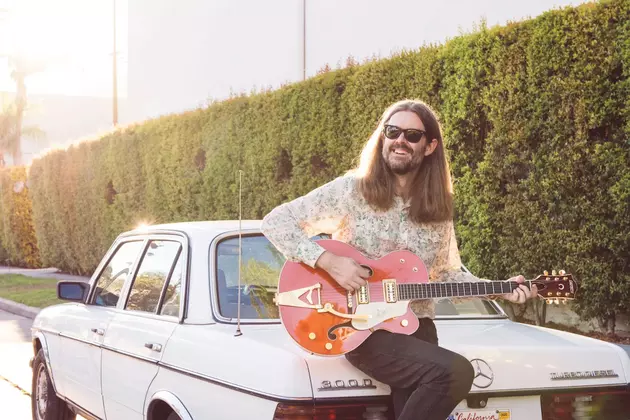 Whitney Lockert Searches for a Missed Connection in Country Gold Ballad 'Girl On a Train' [LISTEN]
Jeni Magana
At first blush, it doesn't make sense for country music and New York City to work. But Whitney Lockert makes it happen.
A stalwart veteran of the New York country scene (such as it was) in the 2010s, Lockert returned home to California a few years ago. His upcoming album, Long Way to California (out July 15) aims to make sense of Lockert's time in the Big Apple, and re-adjusting to West Coast living. Lockert's ballad, "Girl On a Train," creates a more perfect union of both aspects of his life.
"Girl On a Train" is replete with woozy, warm steel guitar. Lockert might be singing about a meet-cute on a Brooklyn subway platform, but the song feels intimate and sun-faded like a classic country song.
In the video, Lockert finds himself in a mysterious movie theater, watching clips of classic Hollywood and horror B-movies, evoking the strange characters one encounters on the subway. Like a subway ride after a long night of yearning, the movie lulls Lockert to sleep. Let "Girl On a Train" take you into its warm embrace, and you, too, can capture the magic and isolation of New York City in a country song.
Watch the official video for "Girl On a Train" below:
You can learn more about Whitney Lockert's music and find information on upcoming tour dates by visiting his official website.
See Photos From The Chicks Tour 2022 Kickoff in Missouri
After an unexpected delay due to the COVID-19 pandemic, The Chicks are back out on the road. Take a look at these photos from the opening night of The Chicks Tour 2022, which kicked off on June 14 in Maryland Heights, Mo.