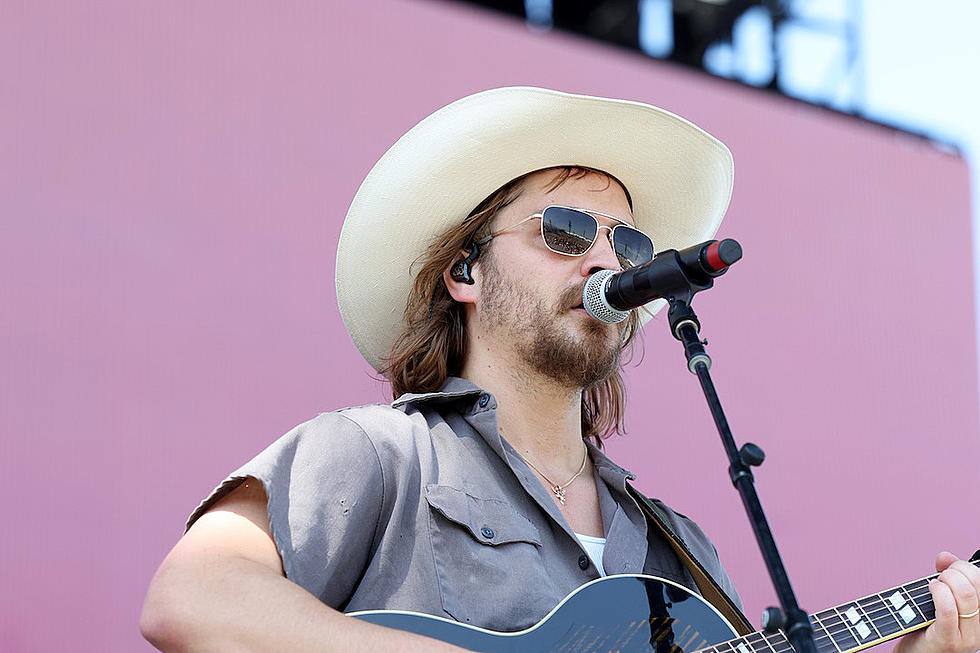 Luke Grimes Sings of His Ramblin' Ways on 'Playin' on the Tracks' [Listen]
Monica Schipper, Getty Images
Luke Grimes is taking a deeper look at his outlaw ways in his new song, "Playin' on the Tracks."
The Yellowstone star co-wrote his new tune with Brent Cobb, and the rootsy, mid-tempo number finds Grimes pondering on his life voyage and decisions made.
"Try to keep my mind on the present time / My pride on the task at hand / If I let it slip too far behind / I might start not givin' a damn / I throw a lot of irons in the fire / Keep my heart from getting cold / Ain't none of us ever gettin' any younger / All we ever gonna do is get old," the rising singer/songwriter reflects in the opening verse.
That introspection leads Grimes to realize that no matter how life meanders, he's never changing his ways. "No I never grow up / I'll never slow down / If you can't hear the train whistle / Listen up, 'cause it's leavin' town," he declares over an Americana-tinged production with prominent guitar strums and steel lines.
"This song was my first co-write with the very talented Brent Cobb and I realized pretty quickly that he was going to be a big part of my musical journey," shares Grimes. "With 'Playin' On The Tracks,' it started with a mood. We were trying to capture the outlaw spirit of a sort of rambler. Once we got going it sort of fell out. I love the shoot from the hip attitude of this song."
Prior to this, the Ohio native released "Hold On," "Oh Ohio" and his Mercury Nashville/Range Music debut track, "No Horse to Ride."
Grimes is getting ready for a week of shows in Nashville for CMA Fest. On Saturday (June 10), the Yellowstone actor will make his Spotify House at Ole Red debut before headlining Universal Music Group Nashville's Music is Universal 2023 event at the Skydeck at Fifth + Broadway in the evening.
For a full list of Grimes' upcoming tour dates, visit his website.
22 'Yellowstone' Facts You Probably Didn't Know
How big of a fan of
Yellowstone
are you? These 22 facts about the Paramount Network show are sure to stump even the most dedicated viewers. They're almost all about the cast members and their real-life passions and roles. John's kids? Beth's accent? Rainwater's guitar playing? Tate's spoilers? It's all part of this list of 22 Facts You Probably Didn't Know About Yellowstone.