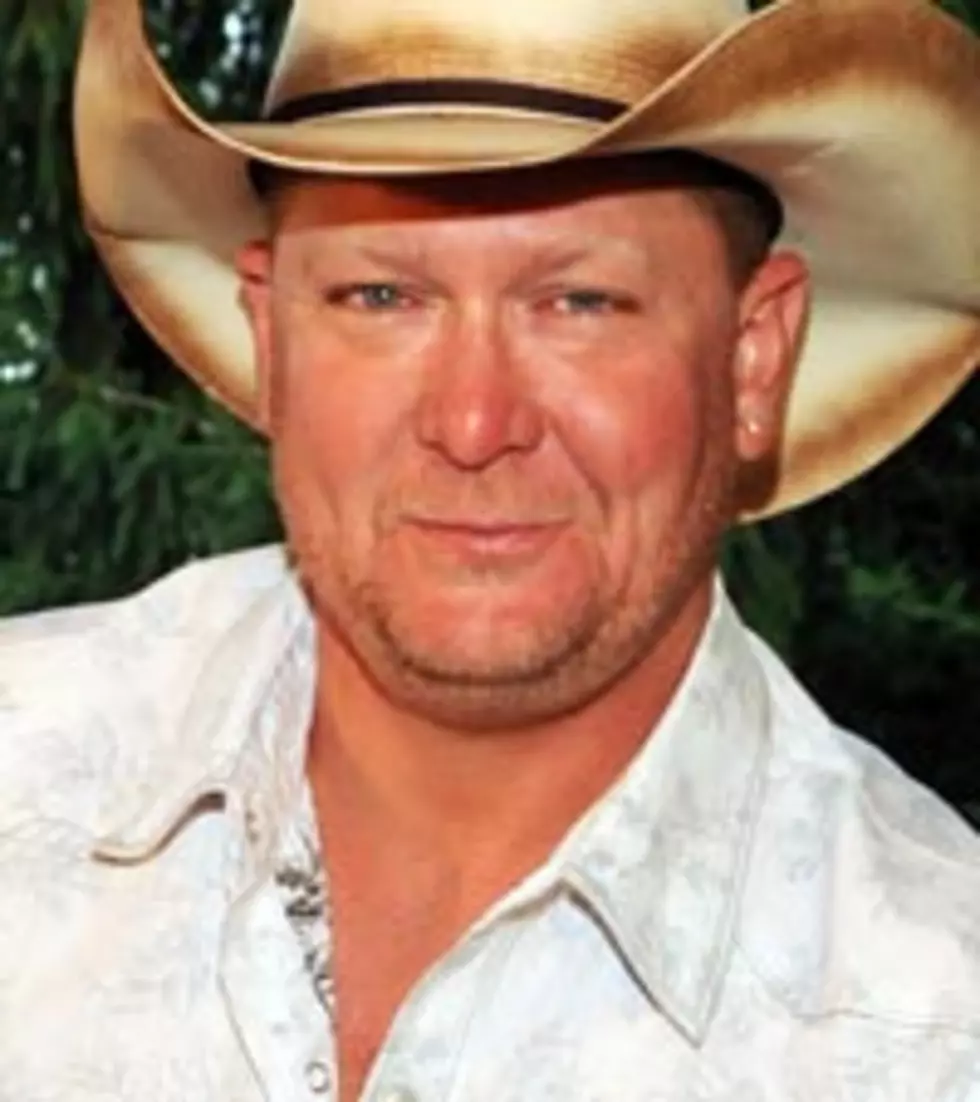 Tracy Lawrence, New Album Will Be Edgy, 'In-Your-Face'
Rick Diamond, Getty Images
Tracy Lawrence says his upcoming CD may surprise some of his fans. The singer is in the studio now working on the new project, which is the follow-up to the acoustic-oriented album, 'The Singer,' released last year.
"On the acoustic one, I wanted to strip things down and focus on the lyrics," Tracy explains to The Boot. "On the new one we're working on now, it's more contemporary and more in the same vein as where the industry is headed. I don't have steel guitar, but rather more guitars and fiddle. It will be a little departure of anything you've heard from me before, perhaps a little more edgy and in-your-face. It won't be rock 'n' roll but more progressive than what you've heard from me in a while."
As edgy as the music will be, Tracy points out that the lyrical content will be more forthright and "right down the pike from what you've heard in the past. The big thing that will make the difference is the musicians I selected for tracking. Kenny Greenburg plays electric guitar. He plays on a lot of the [Kenny] Chesney stuff, which is very edgy and progressive. It really changed the dynamic of everything from the way we've recorded in the past. Back in the '90s we did lot of things, doubling acoustic guitars ... now it's built around electric guitar and way they play. That was how we wanted it to be, more progressive. It's time for me to grow, and coming off an album like 'The Singer' that is very traditional, it will be very fresh for my fans."
One special note about the new album is that several tracks from 'The Singer' made it onto the project. "People will find it fascinating that two or three of the songs from the acoustic record are also on this. 'Cloud of Dust' and 'Saving Savannah' are on it. They're tracked very progressively on the new CD. You'll get used to hearing them as an acoustic and when you hear the way we took them in these full production sessions you'll go, 'Wow!' It's an amazing transformation. 'Cloud of Dust' is really cool in full production. It has a progressive dynamic that people will like a lot."
The singer-songwriter says it's been interesting to start his own record label. "There are still a lot of things to be put in place, but I don't have restrictions to be put in line behind somebody. And the pay structure is a lot better! [Laughs]
"I always wanted to be in charge of my own career," Tracy continues. "I like having my own imprint. I think there are a lot of benefits. As an independent we're in a situation where we can be competitive with major labels like no time in the past. It's a completely different time. But with digital sales you have the ability to reach your fan base. That used to be the stranglehold major labels had on us. Once those things are not there anymore, you can bypass them. If you're smart and you get your business strategy together and you put good, commercially viable music out there, you can be very competitive. I'm excited about what the future holds."
Tracy will take a little time off in March to head for Australia with his family. He will be performing at the CMC Rocks the Hunter Festival in Sydney on March 18. It will be the family's first trip to "the land down under."