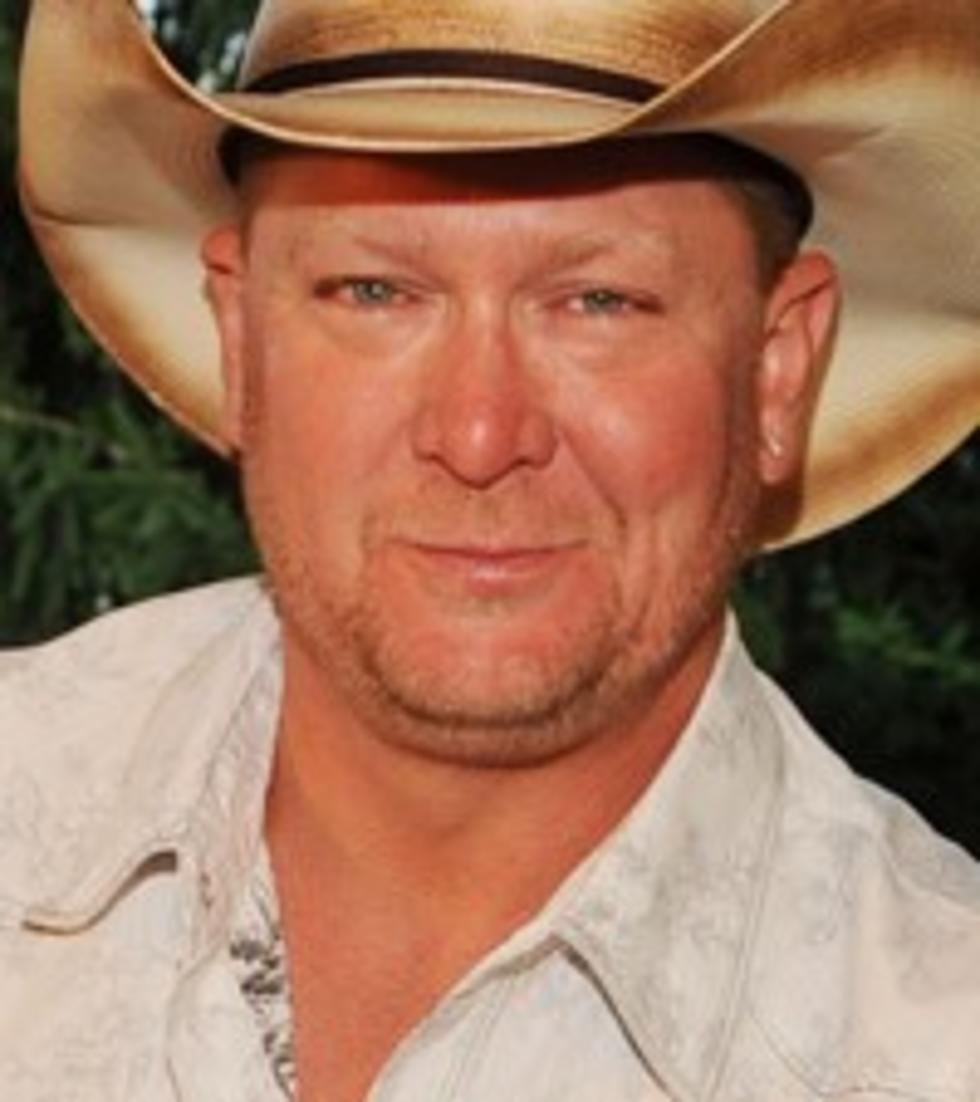 Tracy Lawrence, Family Will Spend Easter Weekend at the Beach
Rick Diamond, Getty Images
Rick Diamond, Getty Images
Tracy Lawrence will be hiding Easter eggs in the sand this weekend, as he and his family head to the Gulf for a relaxing holiday.
"Over the last few years I've tried to block out Easter weekend so I can be with the family," Tracy tells The Boot. "This year we are going to be with my wife's family down on the Gulf. Everybody's got a different beach house rented, so there will be five or six houses full of people and umpteen zillion kids! All the uncles will have a crayfish boiling contest on Saturday and we'll just cook and eat and fellowship and enjoy our families."
Tracy says the weekend will include the usual Easter activities, such as decorating eggs and hiding them for the children to find. "Our kids are getting older now but there will be a lot of younger ones there and that makes it fun," he says. "We're all looking forward to it."
Tracy also have a family trip planned for May, when he'll take his kids on a field trip to Washington, D.C., to visit the nation's capitol. He and his wife will be chaperoning a group of six girls, including his daughter, who are part of a home-school team formed last fall.
"I'm really excited about it," Tracy says. "This group of kids left school together and formed this group that learns together. Each set of parents takes on different roles, so it's been really good for us and the kids."
The home-school curriculum outlines what the children must learn in that environment, but they're also free to do other things outside the curriculum. One of the things the students did this past semester was learn about Asian culture from a woman from China.
"One of the parents knew a woman who had left China about ten years ago and she was school administrator," says the singer. "She came over a couple days a week for two weeks and taught them about authentic Chinese culture. For lunch every day she would team them to make authentic Chinese dishes from scratch. They were learning hands-on about China. We have the opportunity for them to learn things on a different level and in a different way from what they get in a regular school system."
The girls also have a "group coop" on Fridays with the entire student body of the private school, which gives them access to tutors so that they can take drama classes and put on plays and participate in sports. "They take piano and vocal lessons once a week," explains Tracy. "They come to our house and my wife teaches them etiquette."
The private-school curriculum is over in April so the kids have five months off to do things such as take the trip to Washington before they start up again.
"We're already six or seven weeks ahead, so we've already ordered next year's curriculum and we're gonna just keep moving forward," Tracy says. "The great thing I've found is that if a student excels in something you can let them go with it. My 9-year-old is already doing math on a sixth-grade level. She's just naturally grasping it."
The other positive aspect Tracy has seen from the home-schooling is the benefit of teaching the girls life skills. "We've found that we are not having as many issues with the kids cleaning their rooms and helping with dishes after supper because they understand there is a higher purpose other than us making them do stuff around the house. They grasp the meaning and importance of learning to be self-sufficient and they don't fight as much. It's been really good for us."
Tracy's latest single, "Stop, Drop and Roll," is out now. He describes it as a positive-message love song.
Watch Tracy's 'Find Out Who Your Friends Are' Video