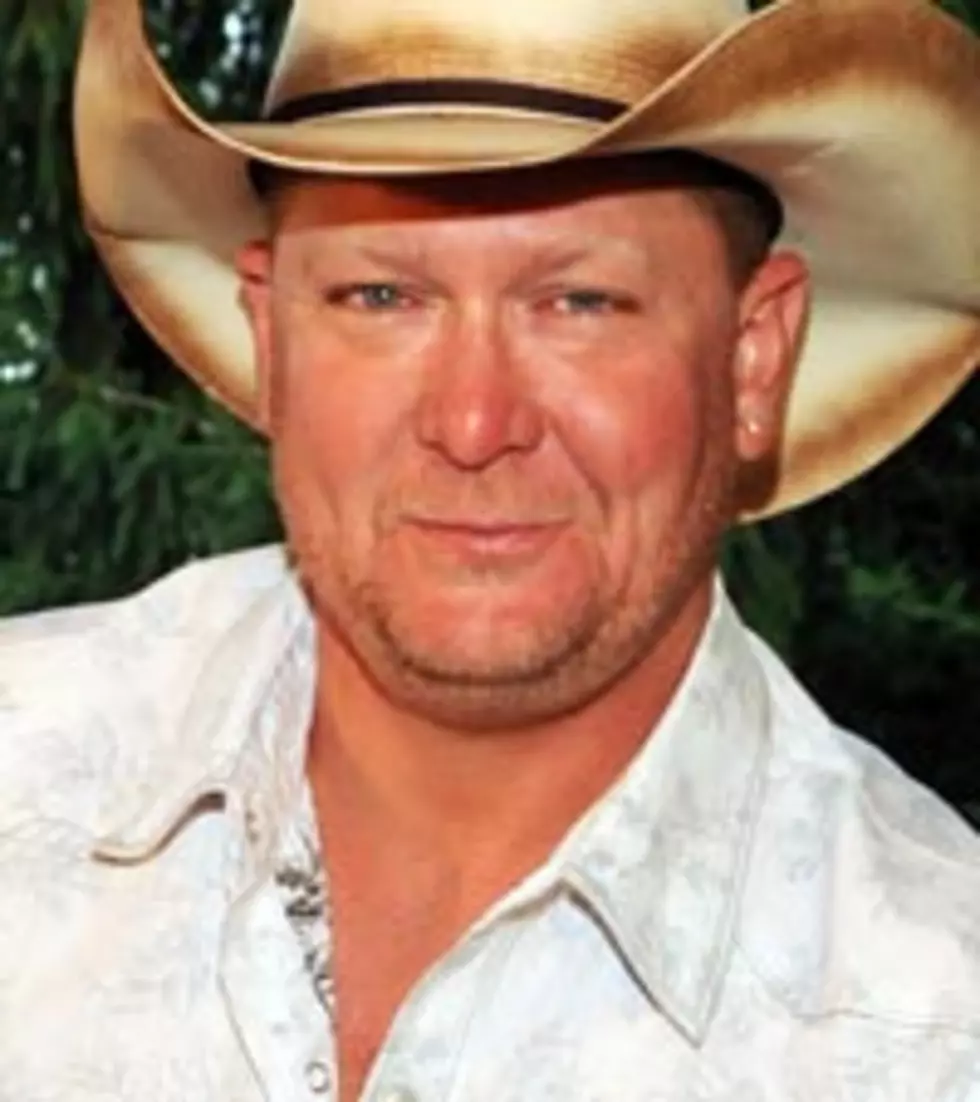 Tracy Lawrence Opens Up on Concert Brawl, While Charges Against Him Are Dismissed
Rick Diamond, Getty Images
Charges of disorderly conduct have been dismissed against Tracy Lawrence, and the singer tells The Boot, "The charges being dropped against me pretty much says everything."
The disorderly conduct charge was filed after a fight broke out between Tracy and Elmer Cole Jr., the promoter of the Smokin' Country Concert, held August 5-7 in Bloomville, Ohio.
The state requested the dismissal because it felt that the charge could not be proved beyond reasonable doubt. Charges against Cole, however, are still pending.
"They had several witnesses come forward that will testify against the promoter on Thursday (Sept. 1) when his case goes on trial," Tracy told us during an interview in his new offices on Nashville's Music Row. "The District Attorney will pursue the charges against him.
"I was very thankful that Randy Houser stepped up and made the statement he did," Tracy continued. "There was lot of negativity coming at me and I felt the best thing I could do was keep my silence, because there was nothing I could say that would make a difference."
In an exclusive statement sent to The Boot in the wake of the brawl, Randy said, "Tracy was asked to cut his set short due to a storm, and then my set was canceled in its entirety due to that severe weather. Crazy weather and other acts of God just happen from time to time, and it's exactly why event promoters purchase insurance on their shows. Mr. Cole was upset when his show was forced to cancel, as there was no preparation for the storm.
"All the tour buses were stuck in 3 to 6 inches of mud on his private property, and it was made very clear that we were on our own," Randy explained. "I believe Tracy had a right to speak to Mr. Cole. What happened after that, I don't know, but I will say that Tracy appeared sober and cool-headed right before he walked down to speak with him. I know that Mr. Cole could have handled the situation with much more professionalism than what was demonstrated."
Tracy acknowledges that he has had what he calls a "colorful past," but says, "I really try to be very reserved with my actions these days. I'm a husband and father and I'm not trying to get in trouble, not trying to cause problems in society. I want to be a good role model and influence.
"At the same time, I'm still a man. I'm not gonna back down when somebody pushes me. As a man, you have to stand up for what's right. I wish it had not progressed to that point. But I'm big enough to walk away at this point. I'm too old to be fighting. I don't need to be doing this."
Tracy regrets that his family had to watch the process after the accusations were made and charges filed. "I was less troubled by it than my wife was. It bothers me that my family has to endure that kind of stuff now. I'm kinda used to it; I'm a little thick-skinned to it at this point."
According to information printed in the Tiffin Advertiser-Tribune, a witness saw Cole throw the first punch at Lawrence. Officials apparently felt that Tracy's physical injuries, which were greater than Cole's, suggested that the attack was unexpected.
According to the newspaper, Tracy finished his set at the Smokin' Country Concert and tried to leave, but was unable to do so because his tour buses were blocked in. Words were exchanged with the promoter and both men reportedly threw punches.
Cole will appear for a court trial today (Sept. 1) as he continues to maintain his innocence.
if(typeof AOLVP_cfg==='undefined')AOLVP_cfg=[];AOLVP_cfg.push({id:'AOLVP_75033875001','codever':0.1,'autoload':false,'autoplay':false,'displaymnads':true,'playerid':'89761511001','videoid':'75033875001','width':476,'height':357,'playertype':'inline','stillurl':'dynamic','videolink':'#','videotitle':'dynamic','videodesc':''});