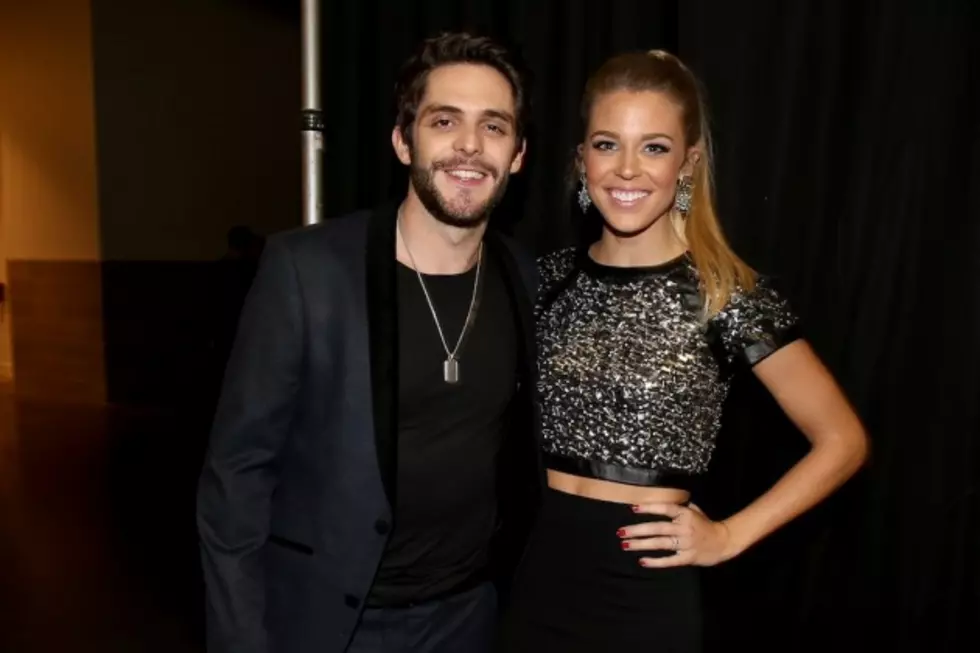 Thomas Rhett on Next Single, 'Die a Happy Man': 'I Wrote It About My Wife'
Christopher Polk, Getty Images
"All I need in life is your crazy love," Rhett croons during the mellow song, which is the record's fourth track. For him, none of Earth's greatest wonders could ever compare to his high school sweetheart (whom he met in first grade).
"If I never get to see the Northern Lights / Or if I never get to see the Eiffel Tower at night / Oh, if all I got is your hand in my hand / Baby, I could die a happy man," Rhett sings in the ultra-romantic chorus.
While some singers write love songs based on past experiences or for the general public, Rhett tells Taste of Country Nights that "Die a Happy Man" was specifically penned for one person.
"There's a song on the record called "Die a Happy Man" that I hope one day becomes a lot of people's wedding songs," he explains. "It's a super, super, super love song. I wrote it about my wife."
Throughout the tune, Rhett sings of his love's good looks ("That red dress brings me to my knees / But that black dress makes it hard to breathe"), good times dancing under the September stars and her commendable attributes ("You're a saint, you're a goddess / The cutest, the hottest, a masterpiece"). 
Tangled Up is due out on Sept. 25; Rhett wrote seven of the 13 tracks on the project.
Listen to Thomas Rhett, "Die a Happy Man":
See Childhood Photos of Thomas Rhett + Other Country Stars!