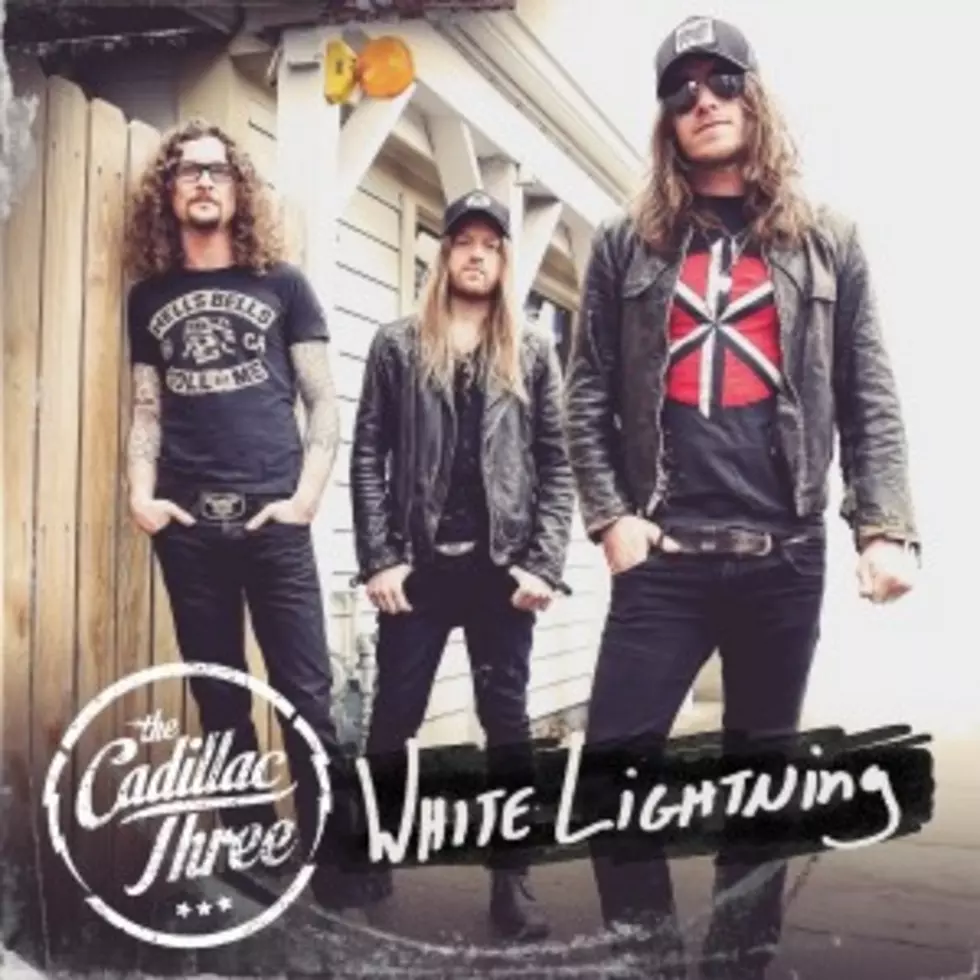 The Cadillac Three Release 'White Lightning' as New Single [LISTEN]
Big Machine
The Cadillac Three have released a new single, "White Lightning." The song has been a staple at their concerts for more than two years but is just now being officially released.
The guys, who are signed to Big Machine Records, say that they weren't concerned with whether or not this song would finally be the one that gets them some much-deserved airplay.
"We try to take the high road on that one and do what we do," lead singer Jaren Johnston tells Rolling Stone Country. "If they play it, they play it. If not, what are you going to do? You can't force that hand. But I think eventually country radio will come."
The song features lines like, "She stole my heart / Faster than a heat-seekin' missile on a mission / Faster than a bass to the hook when daddy's fishin' / Faster than a walnut rolls off a hen house / Faster than a whiskey shot goes down down South / Ooh, I saw white lightning," and was written by Johnston when the last thing he had in mind was penning a hit song.
"I sat down and wrote a real song, kind of on accident, drinking too much wine, trying to talk about my wife. Everybody wants to feel that, have that feeling, where it happens so fast. It's the old saying of love at first sight," he recalls. "These days, it's so easy to fake it. And kids see through that. This song is very real and from the heart."
"Country music is bigger than just four dudes. It's bigger than Luke [Bryan] and Jason [Aldean] and FGL," he says. "I don't mean that as any disrespect to them. I love those guys, they're all friends of ours ... I'm just saying the genre has always been bigger than that."
Listen to the Cadillac Three, "White Lightning":