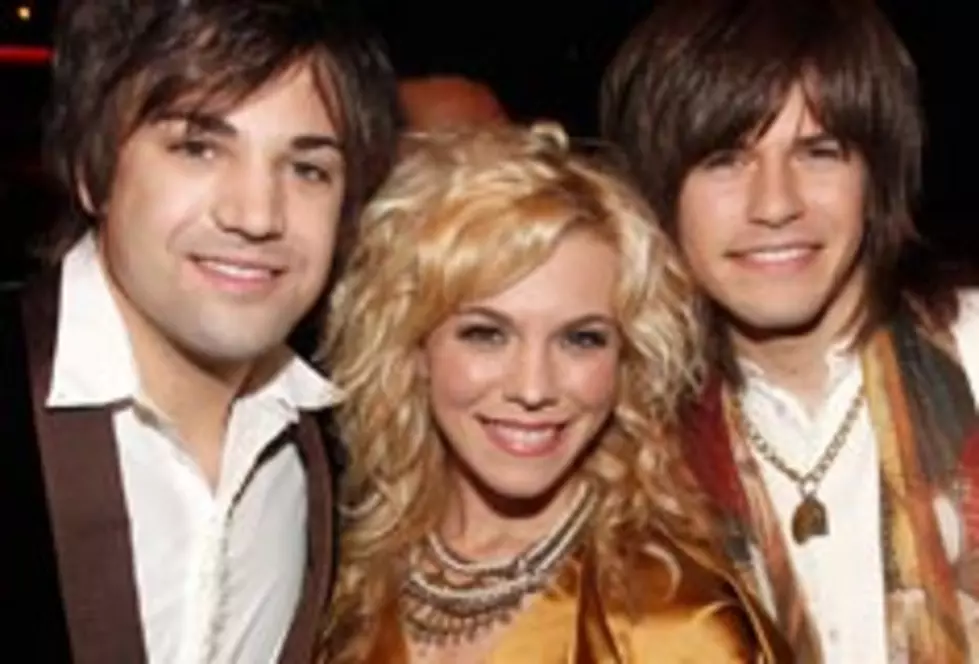 The Band Perry Throw 'Stones' on Career Wish-List
Christopher Polk, Getty Images
As the Band Perry prepare to record their second album, thoughts of duets are dancing in our heads. So we asked the trio who their dream duet partners would be.
First up, non-country: "We would always say Keith Richards," Reid Perry tells The Boot. "We actually got to see the Rolling Stones in Durham, N.C. a few years ago and it's the best show we've ever seen in our entire lives."
"If we could do a country duet, it would be Loretta Lynn," Neal Perry dreams. "We've actually thought it would be a really fun CMT 'Crossroads' to do Loretta Lynn, the Band Perry and Keith Richards. It sounds pretty fun to us. Apparently, for 'Crossroads' you can only have two people, but what if it's a three-way intersection? We'll figure it out. If you have Keith Richards and Loretta Lynn's number, can you get started on that for us?"
That may seem like two complete opposites, but the sibling trio sees themselves in the middle of both. "We start our show with, 'Daddy rocked us to sleep with the Rolling Stones and Mama woke us up with Loretta Lynn,'" Reid explains. "Those two artists are really the pillars of our musical foundation. We like to say we're right at the crossroads of rock 'n roll and country because of what we grew up listening to. Dad was a rockhead and Mom loved country. We pull different aspects of both, we play covers of rock and country."
The guys insist that sister Kimberly would concur with their choices, but since she's currently on vocal rest, we'll just have to take their word for it.
The band is now anxiously awaiting the 53rd Annual Grammy Awards. Kimberly is up for Country Song for writing 'If I Die Young.' Find out if she wins when the show airs live from Los Angeles' Staples Center February 13 at 8:00 PM ET/PT.
if(typeof AOLVP_cfg==='undefined')AOLVP_cfg=[];AOLVP_cfg.push({id:'AOLVP_640725971001','codever':0.1,'autoload':false,'autoplay':false,'displaymnads':true,'playerid':'89761511001','videoid':'640725971001','width':476,'height':357,'playertype':'inline','stillurl':'dynamic','videolink':'#','videotitle':'dynamic','videodesc':''});