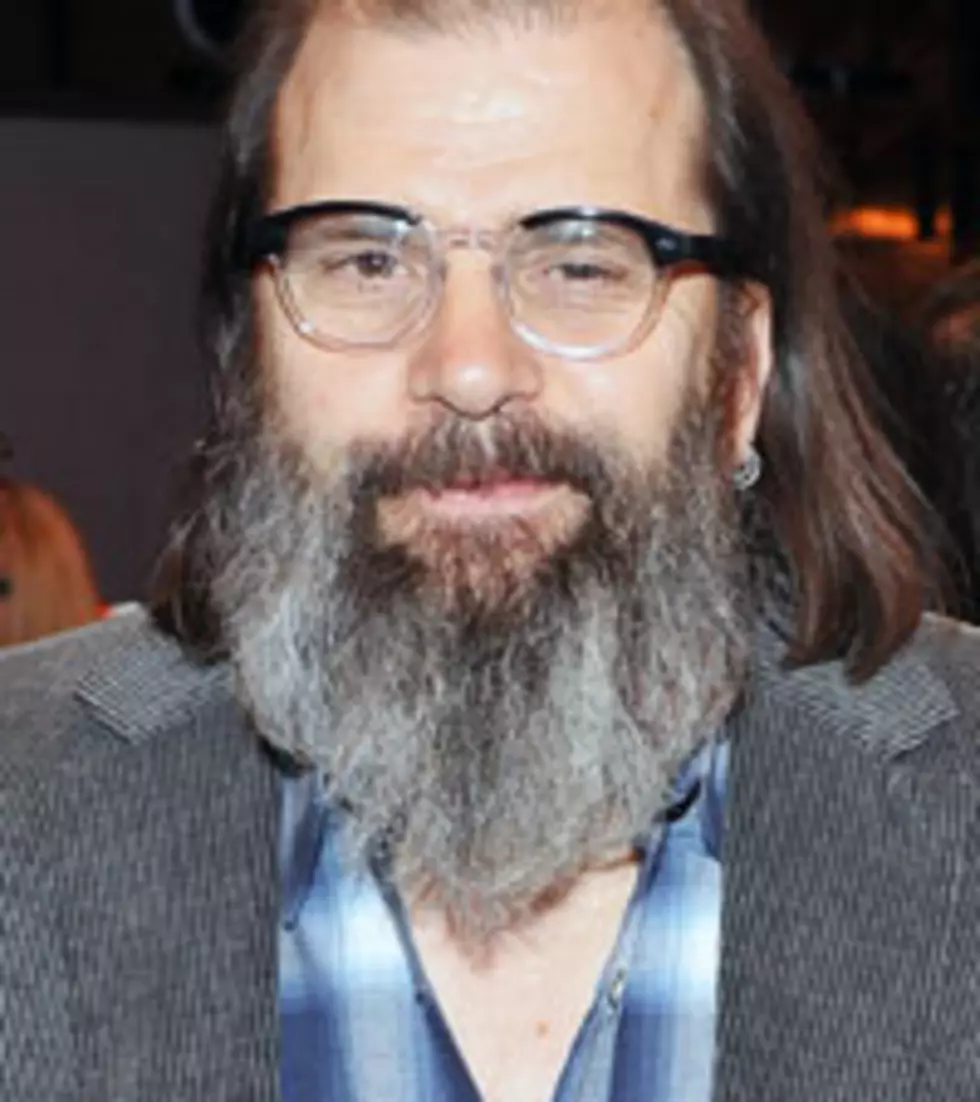 Steve Earle Memoir to Reflect on Musical Ups and Downs
WireImage for SiriusXM
Musician Steve Earle, who rose to mainstream country stardom as part of the new traditionalist movement in the mid-1980s, has revealed to an Australian website that he is currently writing his memoirs. The singer-songwriter, who scored both country and rock hits for himself and others and enjoyed widespread critical acclaim, battled drug addiction in the '90s and earned a jail sentence, serving out his time in a rehab facility instead, before finally getting clean and sober.
Naturally, the details of his life would make for compelling reading, but the Texas native, who has already published a collection of short stories ("Doghouse Roses") and a novel ("I'll Never Get Out of This World Alive") says the book, which he "swore he would never write," isn't an autobiography but a literary memoir.
"I made a deal for two books, a memoir and a novel," Steve tells theMusic.com.au. "They made me an offer I couldn't understand [laughs]. It's not like, 'I was born a poor black child ... ' and it doesn't try and encompass every minute of my life -- I think it's about something besides me."
He further explains that the first part of the memoir will be "about heroes and mentors good and bad," including singer-songwriter Townes Van Zandt.
"The second part," he explains, "is about the period of time that everybody thinks they know about but don't, which is the three-and-a-half or four years just before I sorta slipped off the edge of the earth and the period when I was gone."
Noting that the book's third part is basically about his recovery, he adds that the book may -- or may not -- "end long before the present day, we'll see."
Of his novel, "I'll Never Get Out of This World Alive," Steve told The Boot in 2011, "I don't think there is that much new about me. Hardcore fans have read my short stories. I guess [readers] might learn something about me that they didn't know. But it's always tricky to assume that. It's fiction. It's just one of those things, some things are taken from my life, but this book is fiction. Somebody asked me if the book was autobiographical and I said, "No, I would never f--- myself out of material that way."
No publication date has been announced for the memoir. Steve Earle married (for a seventh time) in 2005. His wife, singer Allison Moorer, gave birth to their son, John Henry Earle, in 2010.


Watch Steve Earle's "I Ain't Ever Satisfied" Video