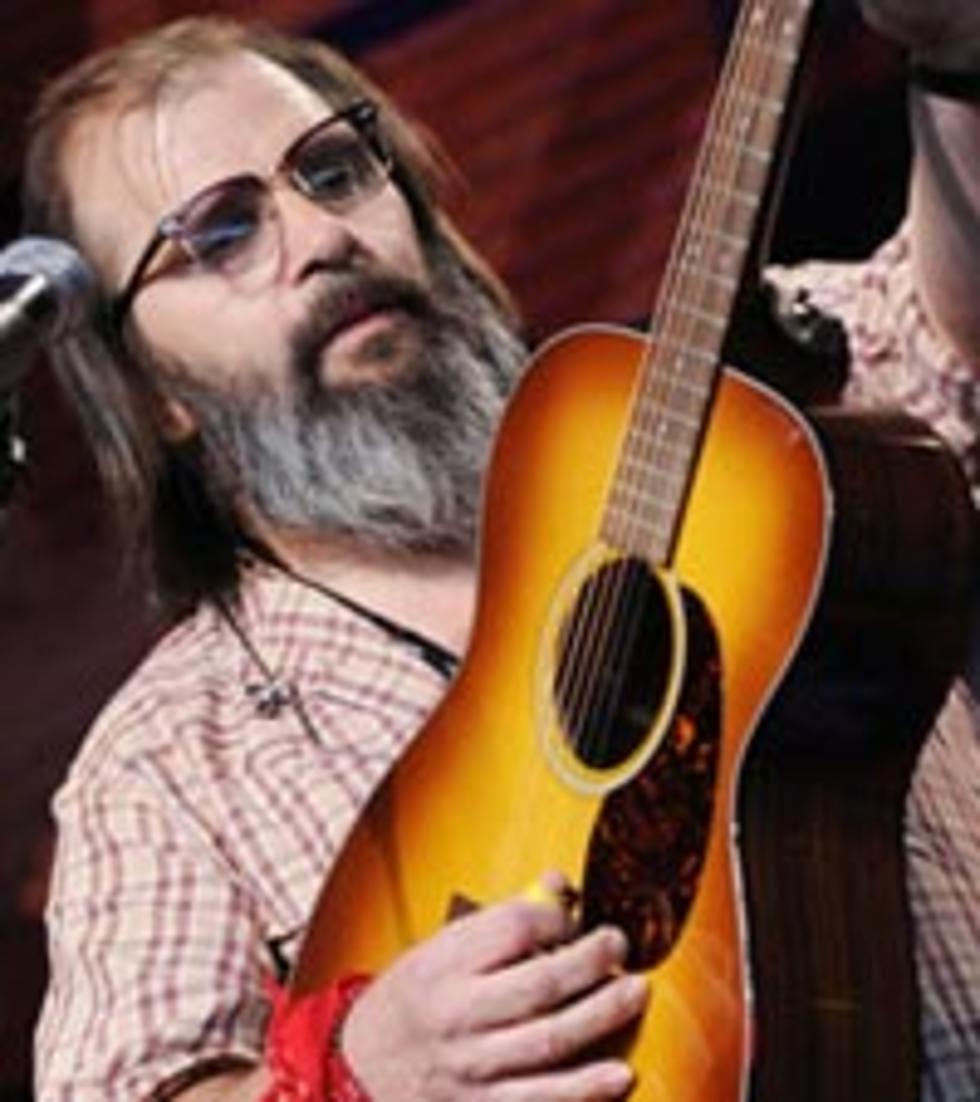 Steve Earle Announces New Album and Debut Novel
Rick Diamond, WireImage
Steve Earle has announced the follow up album to his 2009 Grammy Award-winning project, 'Townes.'
The Americana icon's new 11-track, T Bone Burnett-produced album, 'I'll Never Get Out of This World Alive,' will be available April 26 on New West Records.
"I didn't want to be a producer this time," Steve tells Billboard, noting the album was recorded mostly live. "I didn't want to expend any energy doing that. I wanted to be a singer and a songwriter and concentrate on that. I wrote 'til the last minute and tweaked the lyrics right up until I sang them. I think that calculation worked. I'm pretty proud of this record."
'I'll Never Get Out of This World Alive' will be Steve's first collection of original material since his 2007 Grammy-winning album, 'Washington Square Serenade.' It will be released as a single CD, deluxe CD/DVD, digitally and on vinyl.
Steve's new album also includes the Grammy-nominated song, 'This City,' written for the HBO Original Series, 'Treme.' The song also led to Steve's first Emmy Award nomination in the Outstanding Original Music and Lyrics Category.
"This is the longest I've ever taken to write a record," Steve tells Billboard of his three years crafting the album. "I partially made 'Townes' (the album of Townes Van Zandt songs) to give myself time and energy to work on the novel. It never occurred to me it was going to give me more time to work on songs for the next record, too."
In May, Steve's debut novel, also titled 'I'll Never Get Out of This World Alive,' will be published by Hough Mifflin Harcourt. The book imagines the life of the unsavory Doc Ebersole, who is haunted by Hank Williams.
Steve will soon announce tours in support of both the album and novel. Check his website for dates and locales.