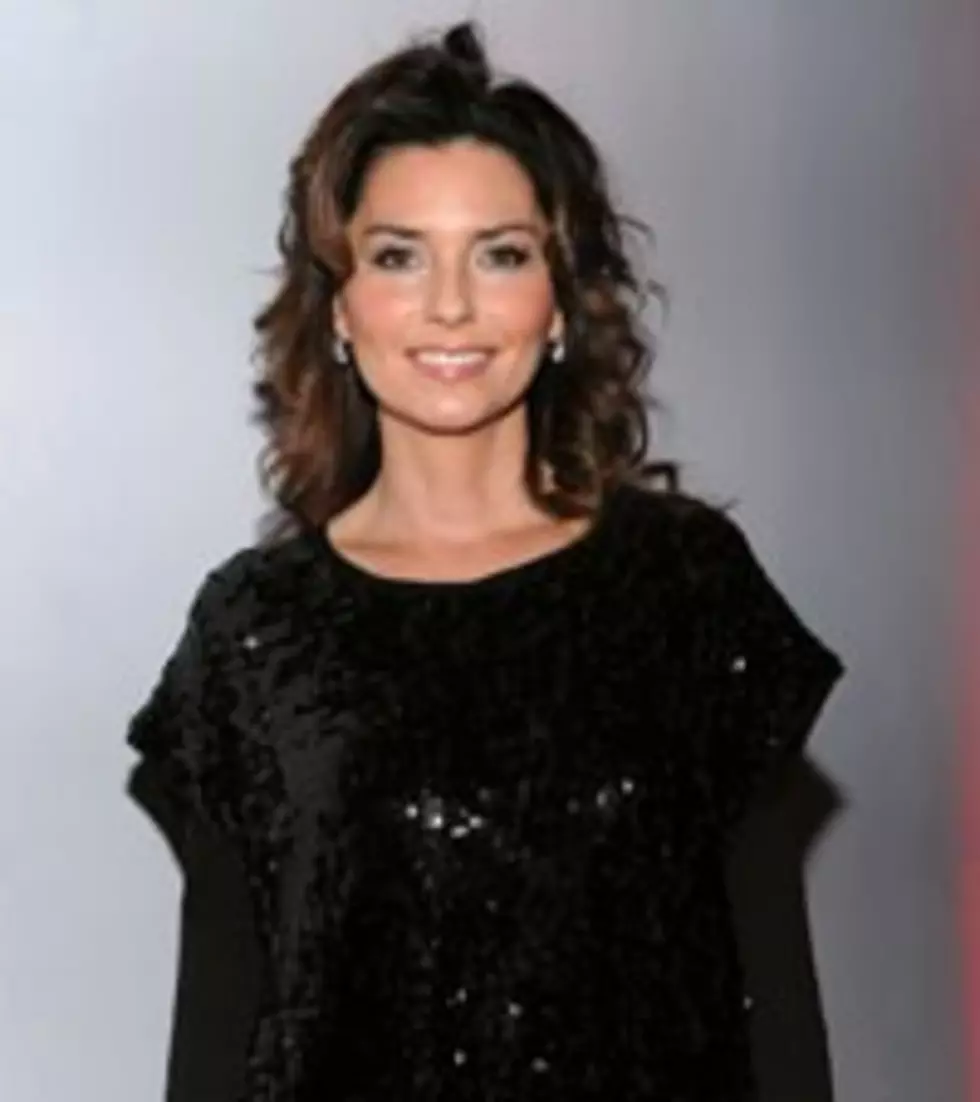 Shania Twain Finds Inspiration With New Reality Show
Getty Images for VEVO
When Shania Twain's 14-year marriage to Robert "Mutt" Lange came to an abrupt end in 2008, following the rock producer's alleged affair with the Canadian singer's close friend and secretary, Shania recalls feeling a "real death" ... adding, "I really lost my sense of trust, compassion, honesty."
Another thing the 'Man! I Feel Like A Woman' singer realized she'd lost was her sense of confidence. And that alone had a devastating impact on the very future of her multi-platinum singing career.
"I have lost my ability to express myself and my ability to sing," the five-time Grammy-winning superstar tells the Toronto Sun. "For some reason, I'm not comfortable singing in front of people anymore."
But Shania -- who kicked off 2011 oh, so romantically with a sunset marriage on New Year's Day to boyfriend, Frederic Thiebaud in Puerto Rico -- is anticipating a fresh new beginning, both personally and professionally, as the sun rises on the first day of the rest of her life.
"I was feeling more pressure from my career, the bigger it got," Shania realizes now, looking back over the course of her genre-crossing, superstar career. "I felt the pressure to be better and better all the time. It just affected me. I was slowly losing my voice and slowly losing my confidence. My marriage was slowly breaking down too."
In the devastating aftermath of the break-up of her marriage, Shania remembers, "I was really getting quite obsessive about my own pain and my struggle ... and I just had to snap out of it."
Today, with her own reality show, 'Why Not?' soon to debut on the Oprah Winfrey Network (OWN), Shania is looking forward to being inspired by the emotional struggles of people she meets along the new pathway of her career, to help her find her inner confidence and voice, once again.
"On this tour [for TV series], I want to talk to people that have been through big disappointments, big emotional crises, deep life struggles," Shania anticipates. "And I will learn something from that ... I will be inspired by other people."
Look for Shania's new reality show, 'Why Not?' to debut on OWN network in April.
Watch Shania Twain's 'Man! I Feel Like A Woman'