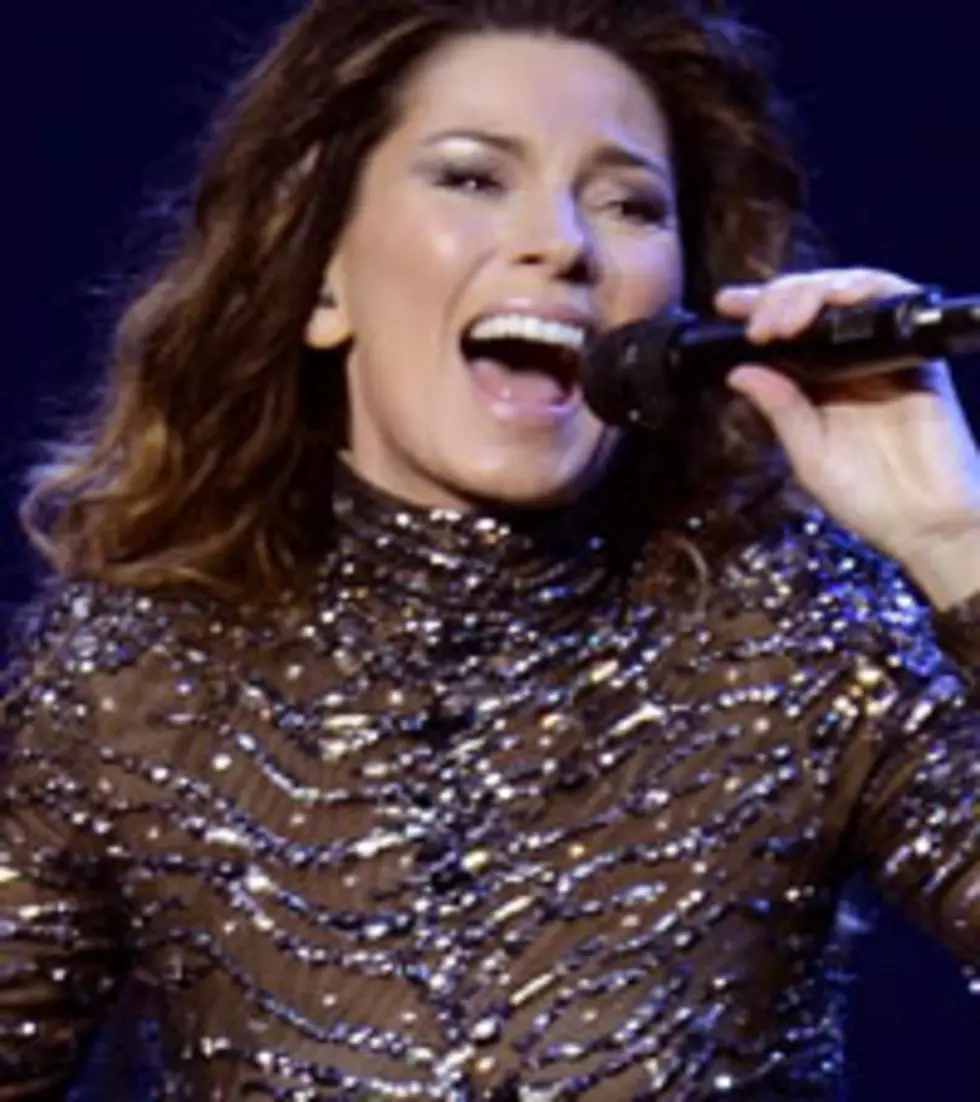 Shania Twain Fundraiser Caps Las Vegas Debut
Jeff Bottari, Getty Images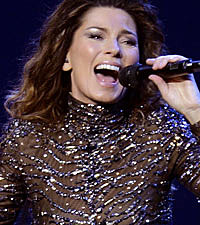 Jeff Bottari, Getty Images
Shania Twain kicked off her new Las Vegas show, "Shania: Still the One," to a packed house on Saturday night (Dec. 1). The singer, who is back in the spotlight after a lengthy hiatus, began her two-year run at the Colosseum Caesars Palace on a high note.
But before celebrating the rave reviews she earned for the opening-night performance with an after-show party, the global superstar took time a special meet-and-greet to benefit her Shania Kids Can program for disadvantaged youth, raising a total of $45,000.
The Las Vegas Sun reports that Shania supporters helped raise $20,000 for the charity during the meet-and-greet with the star. An additional $25,000 was raised during an auction conducted by the singer and her husband, Frédéric Thiébaud, who told the newspaper that the couple plan to set up a Las Vegas branch of the Shania Kids Can program to benefit underprivileged children in the area.
Acknowledging the impoverished, difficult conditions under which she was raised, especially after her mother and stepfather were killed in a 1987 car accident, and she was left to take care of her younger siblings, Shania said, "My classmates had cleaner clothes, freshly washed and brushed hair and healthy teeth. After several days of not eating properly, I would just stay home from school to avoid the discomfort of seeing the other kids enjoying a nicely prepared meal. ... I knew that I had to escape and break free of the dysfunction. I went through school concerned about being ridiculed for being inferior. I promised myself early on in my own childhood that some day I would help kids just like myself cope with their disadvantages and prosper in spite of the challenges. Kids Can is fulfilling that promise."
Now that she has her first few Vegas performances under her belt, Shania says, "The show is very fun for me. I was a bit worried that we were staying in the same place. Was I going to lose that edge? But I've never had a show this exciting before." (quote via People magazine).
Shania adds that, surprisingly, she wasn't nervous before the big night, thanks in part to her husband of nearly two years. "I cannot live without him. I need that support. I just need what we have. It grounds me every day and reminds me that there are a lot of important things going on in the world ... He keeps it all in perspective."
Watch Shania's Life and Career Revealed