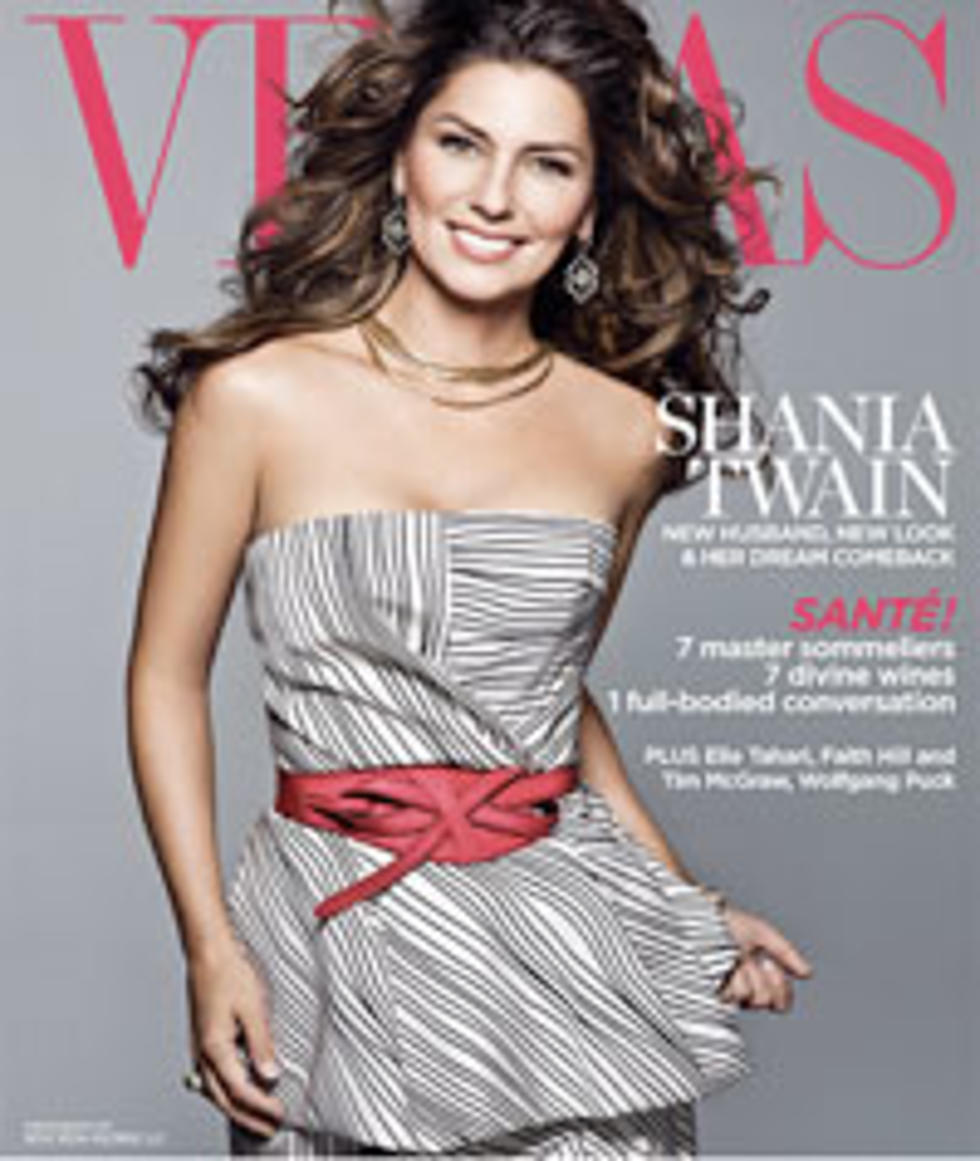 Shania Twain Las Vegas Show Has Lionel Richie, Michael Buble to Thank
Vegas Magazine
Vegas Magazine
Shania Twain is just beginning her two-year run as headliner of her new Las Vegas show, "Shania: Still the One," but admits the show might have never happened if not for the intervention of two music superstars, Lionel Richie and Michael Bublé.
Ever since the release of her 2002 album, Up!, the songstress had been quietly battling a vocal condition called dysphonia, which had robbed her of both her voice and her confidence. But when the men both invited her to perform with them for two separate projects -- "Endless Love" for Lionel's Tuskegee album and "White Christmas" for Michael's 2011 Christmas project -- Shania realized she could overcome her voice problems.
"When I went through the process in the studio with Lionel Richie, and the Christmas duet with Michael Bublé -- and those being more out of my range than I would normally sing anyway -- they came out great," Shania tells Vegas magazine. "I was so happy with them, and I thought, OK, well if I can do that, then I can do anything."
The 47-year-old also returned to the recording studio with famed producer, David Foster, to record her single, "Today Is Your Day," which further validated her future ambitions. "I'm so confident how my voice is coming across in the studio after working with Lionel and doing 'Today Is Your Day,'" she notes. "I know I am ready to go back in the studio and record an album, I just don't have the time yet."
For now, Shania's focus is on putting on an elaborate performance for more than 4,000 show attendees in Sin City each night. "I'm going in a more glamorous direction, and there is more fashion than in my other tours," she explains. "It's very cinematic and expressive ... Vegas is the mecca right now for the most qualitative performing arts anywhere in the world. There are huge numbers of country music fans, and they deserve to come to Las Vegas to see the top, first-class spectacles in their genre."
"Shania: Still the One" is at the Colosseum at Caesar's Palace. Tickets can be purchased here.
Watch Shania's Life and Career Revealed