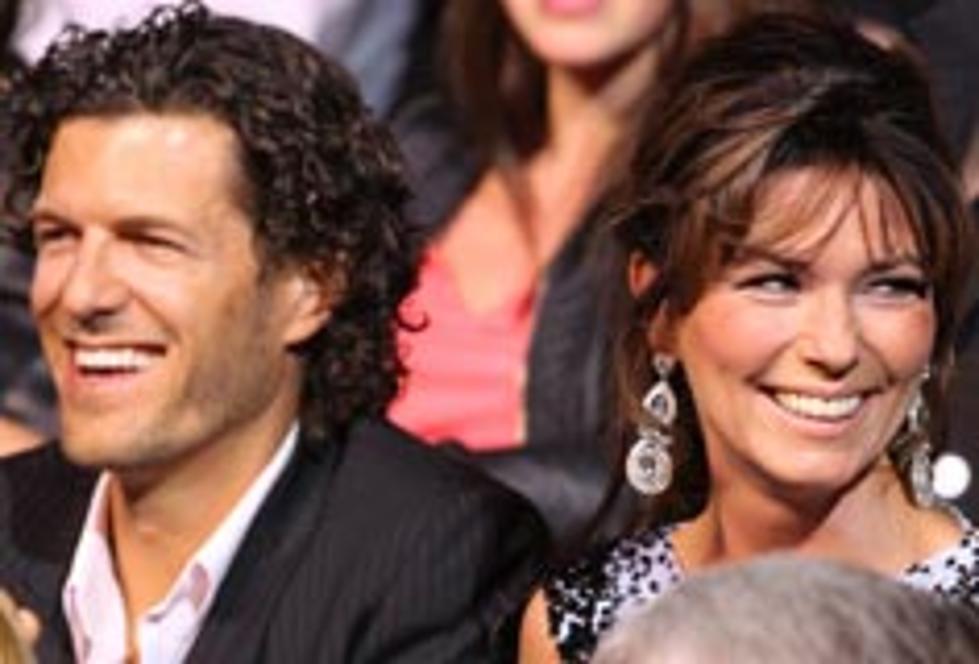 Shania Twain Says Husband Frédéric Is 'Too Good to Be True!'
George Pimentel, WireImage
Shania Twain weathered a bitter, highly-publicized divorce from her husband/producer Robert 'Mutt' Lange in 2008, after allegations surfaced of his infidelity. The Canadian native admits in her new memoir, 'From This Moment On,' that she struggled in the aftermath with performing the most mundane tasks, let alone being brave enough to dare to love again. But now, happily married to new husband Frédéric Thiébaud, the singer-songwriter says life couldn't be sweeter.
"Fred is not only nice, he's incredible," Shania gushes to Redbook magazine. "He's attentive, brighter than God should ever allow any one man to be, funny, romantic, and cute as heck. Most of all, he shows what he feels, and that's a quality that could come in any shape or size and be admired -- it just so happens that Fred has a very gorgeous shape. He's too good to be true, only he's real! Good for me, is all I can say, and I'm loving every minute of it."
The two became close under painful circumstances -- when Frédéric discovered evidence that indicated his then-wife (and Shania's close friend) Marie-Anne Thiébaud was involved with the singer's husband. Bonded by their mutual heartache, the couple soon realized they were falling for each other.
"It's three years now since our separations, and we had a good year of just suffering together as friends," the multi-platinum-selling singer reveals. "And don't forget I'd known him for many years before. So it was that, then another year of falling in love. It didn't feel like a whirlwind at all, to be honest."
Now remarried for almost six months, the mother of one (10-year-old son Eja) says she can't say enough good things about her new spouse.
"Fred is a true gentleman. He waits for everyone else to begin eating before taking a bite. He's always concerned about world affairs and the interests of others," boasts the proud wife. "[He] has shown me through example how to stop, listen, think, and then express myself, instead of immediately saying things I might wind up regretting. Trust me, that's hard for a girl who grew up cursing hockey refs. Fred's my 'count to 10.'"
Not only does he have impeccable character, but the brunette beauty says her hubby's looks are irresistible! Citing his eyes as his best feature, the Switzerland resident says they are "gentle, intelligent, and alluring, and such a beautiful shade of green. Fred's and Eja's eyes are exactly the same shade."
She may be one of the most world-famous country stars of all time, but behind closed doors, the newlyweds are just like any other couple, she maintains."We stare at each other a lot and call each other lovey names," admits the lovestruck star. "I'm Sunshy, short for Sunshine, and he's Beauty Man, because he's so darn beautiful!"
Click here to watch Shania rehearse her new song, 'Today Is Your Day.'