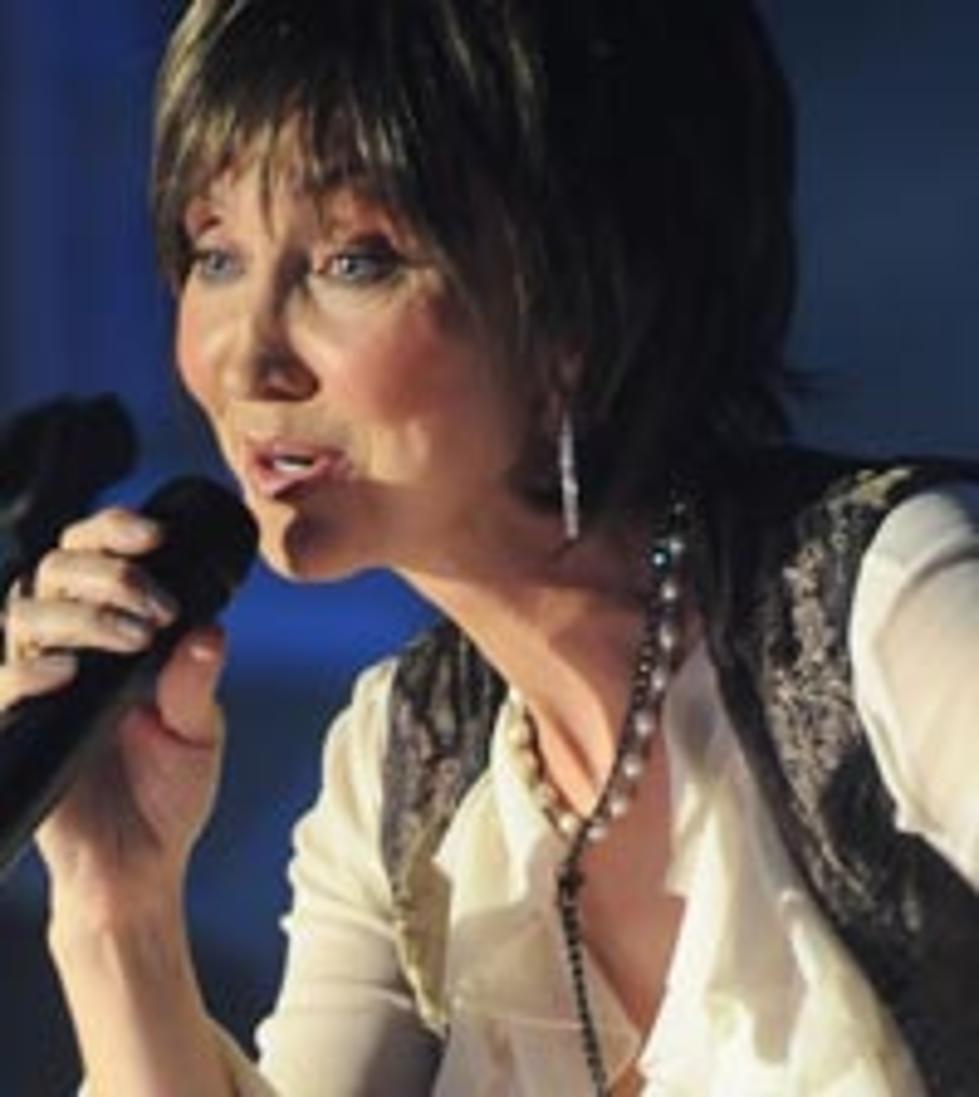 Pam Tillis Recording Grand Ole Opry-Inspired Album
Getty Images
The more country music continues to cross genres to reach even more listeners, the more Pam Tillis finds herself looking back to her roots where it all began for her, as she prepares to go back into the studio to record her next album.
"The older I get, the more mature I get, the more I appreciate my heritage and roots," the 53-year-old Grammy-winner tells Canada's Winnipeg Free Press. "Gosh, I wish more people would go back and listen to old country music. Young kids should go on YouTube and listen to the classic old-school guys; they would be surprised how cool the music was. It wasn't all done with bells and whistles and Auto-Tune; it was real and heartfelt. That's what inspired me."
The daughter of Opry legend, Mel Tillis, Pam has always tried hard over the course of her 28-year career to be herself artistically, and not just coast on her father's success as his daughter. Yet Pam -- who made her Grand Ole Opry debut at the tender age of eight -- has always performed a song or two of her dad's in concert over the years. In 2002, she recorded a complete set of his songs on, 'It's All Relative: Tillis Sings Tillis.'
"It was really organic," Pam recalls."I don't like to be calculating. I always like to shoot from the hip and the heart. I also felt confident enough as an artist. That was important for me to wait. I never wanted to ride on his coattails; I wanted to approach that project with some credibility of my own."
Pam is currently on the road with friend and collaborator, Lorrie Morgan, for a series of acoustic dates, backed by a five-piece band.
"I play on her stuff and she plays on mine, and we chit-chat back and forth and insult each other -- it's great," she says with a laugh.
But offstage, in real life ... it is Pam's New Year's resolution to spread nothing but love.
"I just think the world needs all the love it can use," she says. "Sometimes we get caught up in our own trips and dramas ... and I think we're here to be as loving as we can. I want to be the most loving and lovable person I can be in the new year. That would be whether it's in music or cooking, or a nice warm smile ... and that's what I want to do."