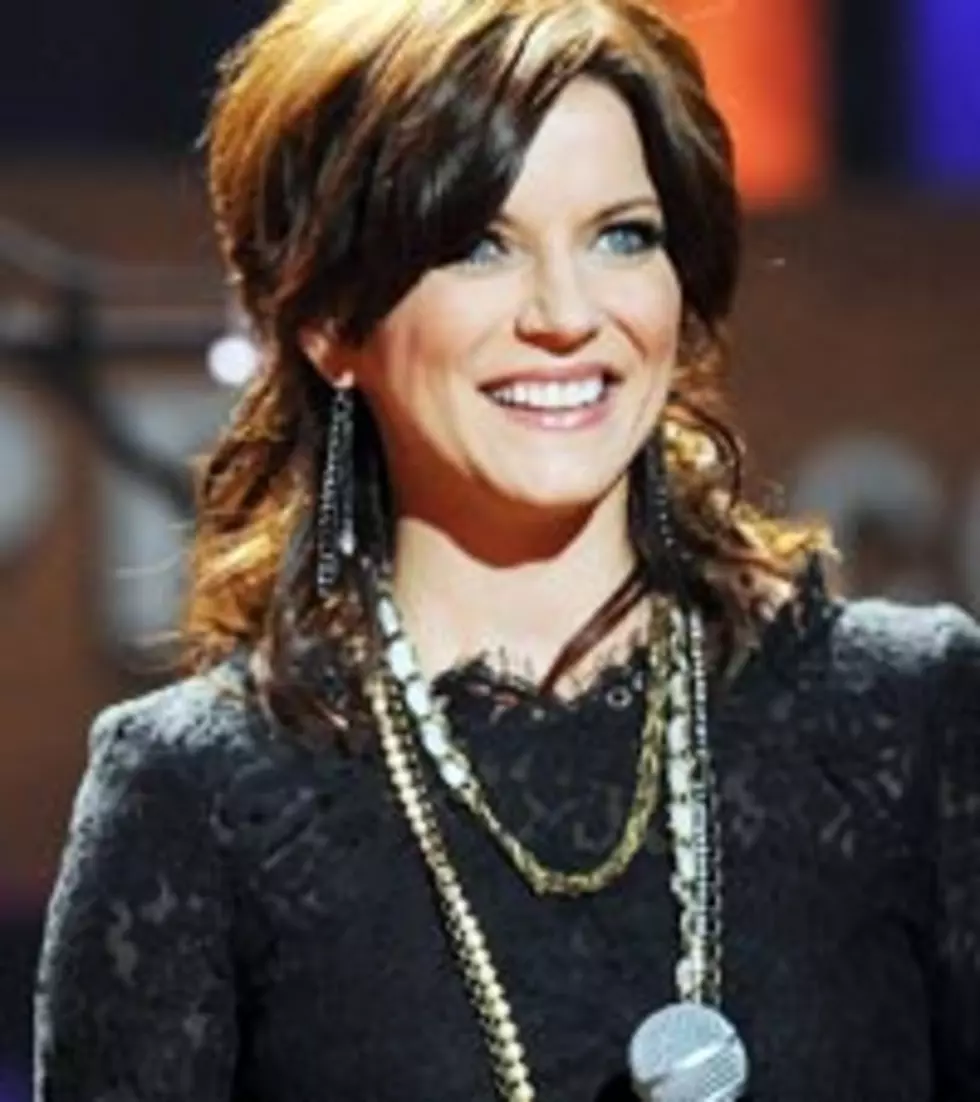 Martina McBride Takes a Stand Against Domestic Violence
Rick Diamond, Getty Images
Martina McBride has been an outspoken advocate against domestic violence, belting out hits like 'Independence Day' and 'Broken Wing' to bring attention to a cause she is passionate about. Now the powerhouse singer is taking a stand against teen dating violence, and she's using a resourceful website to help get her point across.
"Love is Respect is a website that talks about teen dating abuse," she explains to CNN. "Teenagers are just learning how to date. Sometimes it's hard for them to differentiate between abuse and attention. It's really important to point out to them what is a good healthy relationship and some signs of a not-so-healthy relationship. Love is Respect is a great way to teach them and a great resource. There are videos on there and lots of information, as well as the hotline number they can call -- it's anonymous."
Martina, who is already the spokesperson for both the National Domestic Violence Hotline and the National Network to End Domestic Violence, was thrilled to be asked to participate. "I was approached to promote the website and the hotline. [They] also [asked] could be my daughter be a partner with me. I have a daughter who's 15 years old, Delaney," she continues. "She really wanted to do it. She wanted to make a difference. Delaney and I designed the T-shirts for Love is Respect, and all the proceeds go to fund the hotline and the website."
That's not all the multi-platinum selling singer is doing. Performing dozens of shows every year before sold-out crowds, Martina is making sure each concertgoer learns about the perils of dating violence. "At our shows, we put up messages on our big screens before the show," she explains. "Just anything we can do to get the word out. One way we can try to stop domestic violence is by breaking the cycle, and the most important way we can do that is by getting the word out ... we can stop teen dating violence."
"He's a great, great country singer, and we worked together on his last album," Martina tells The Boot. "It just seemed like he was the right fit. We did 'Louisiana Woman, Mississippi Man,' and I knew he would nail it, and he did." The album, which also includes the talents of Sheryl Crow, Faith Hill, Carrie Underwood, Miranda Lambert and Reba McEntire, hits shelves November 9, one day before Martina finds out if she will take home the CMA Award for Female Vocalist of the Year.