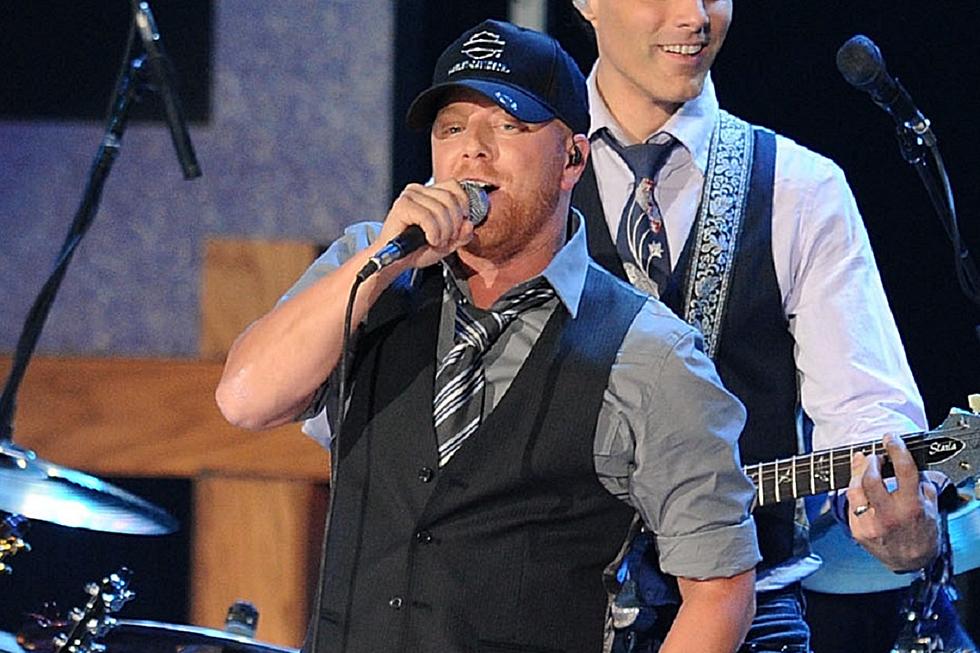 Marc 'Butter' Fortney and Emily Robertson Welcome Second Son
Jason Merritt, Getty Images
"We are officially a family of four," Fortney shares on Facebook, under a sweet picture of the brand-new baby. "Our latest addition graced us with his presence on Saint Patrick's Day. The whole fam is doing great, and Tug already loves his little brother. Welcome to the world, Hutch Robertson Fortney!"
Fortney and Robertson, who wed in a surprise ceremony in 2010, welcomed big brother Tug into the world in 2012. Fortney says that becoming a father changed him in every way.
"Three years ago, I was chugging Crown Royal and Jack Daniels; now I'm at a bouncy house at the YMCA," he jokes to radio station Big Frog 104. "My wife's husband is ecstatic."
The Trailer Choir family has been growing in numerous ways. Crystal Hoyt, who left the group in 2011, wed singer Todd Bray last year and is expecting a child soon as well, while Vencent Hickerson, aka Big Vinny, married Lori Diaz in 2012, making him a proud step-dad to Diaz's son Brennon.
Even with their expanding families, Trailer Choir isn't about to slow down. The duo has several dates on their calendar, including shows in Tennessee, Wisconsin, Iowa and Texas. A list of all of their upcoming shows is available on their Facebook page.
2014's Country Music Babies