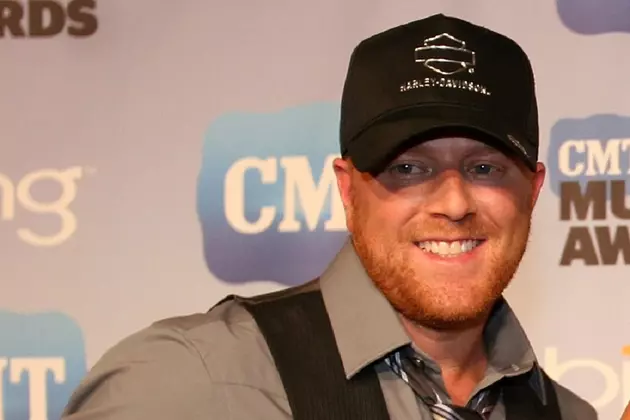 Trailer Choir's Marc 'Butter' Fortney Works Hard to Make His Family Proud
Rob Hill, Getty Images
"It's hard to leave," Fortney admits to The Boot. "But I also think you have to have things that you need, and you have to do things for a family that any father or mother or step-father or step-mother or grandma, auntie, uncle -- whoever's taking care of somebody -- you've got to go kill it and bring it back to the cave.
"I feel like it's who I am," he continues. "I want them to be proud of what I'm doing."
It also helps to be married to someone in the music business. Fortney says that having Robertson in his life helps him stay focused out on the road.
"My wife's a singer. She grew up in this business: Her mom and dad played with Waylon Jennings. We actually met on the Toby Keith tour," he explains. "She understands probably more than any other person in this world how the road is, and I do approach it with a lot of respect.
"But is it hard to leave? Yeah, it is, but I feel that as we keep getting better, and our business is growing, what ends up happening is, [my family can] come out," Fortney adds. "We can start taking trips, and it's not a separation of family and the road, it's just an extension of it.
"For me, having kids and having a wife makes me leave the house like, 'I have to have a purpose,'" he concludes. "I eff-ed off a lot of times in my days. So now, I'm still having a great time, but I'm not eff-ing it off."
For Hickerson, the road is a bit different now: He recently got divorced from his now-ex-wife, Lori Diaz, whom he proposed to while on The Biggest Loser.
"I didn't put it on Facebook or anything. We're still friends; we just decided we weren't meant to be together," the artist notes. "It was the best thing that could have happened for the situation."
Country Stars and Their Famous Relatives