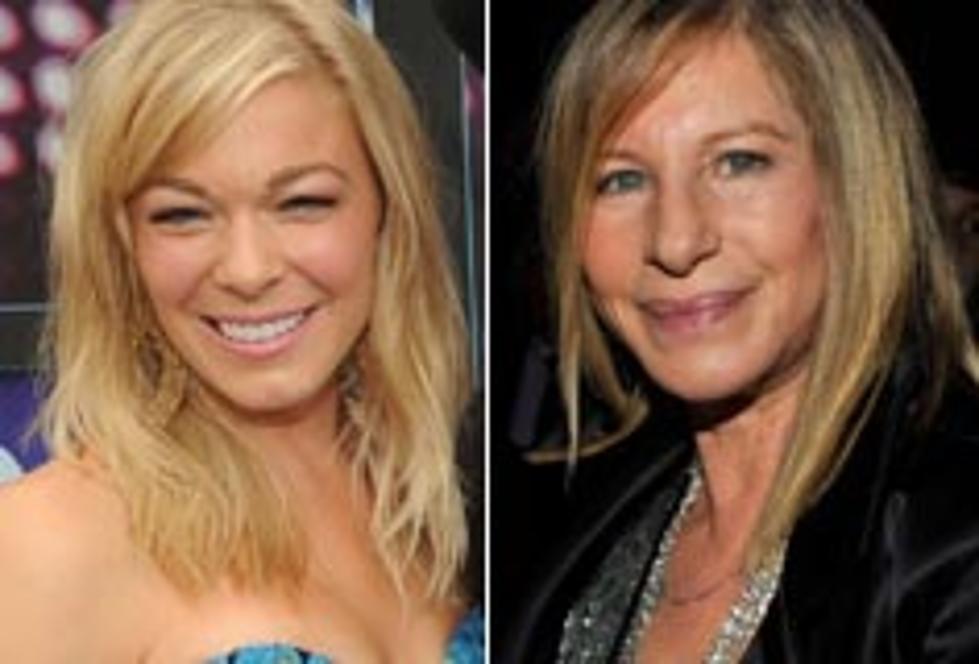 LeAnn Rimes to Help Honor Barbra Streisand
Getty Images/WireImage
Talk about a tough gig! LeAnn Rimes will be among the entertainers honoring Barbra Streisand as the 2011 MusiCares Person of the Year February 11.
Barbra will close the evening with a rare performance from the Grammy-winning singer and actress. The evening will celebrate the entertainer's numerous achievements along with her philanthropic endeavors. She established the Streisand Foundation and has been involved in a variety of civil liberties, environmental and civil rights organizations causes.
The gala will benefit MusiCares, which offers aid to those in the music industry who find themselves needing financial, medical or personal help.
Held at the Los Angeles Convention Center, the MusicCares Person of the Year tribute takes place during Grammy Week. The award show honors all genres of music. This year's 53rd annual event will air live from Los Angeles' Staples Center February 13 at 8:00 P.M. ET on CBS.