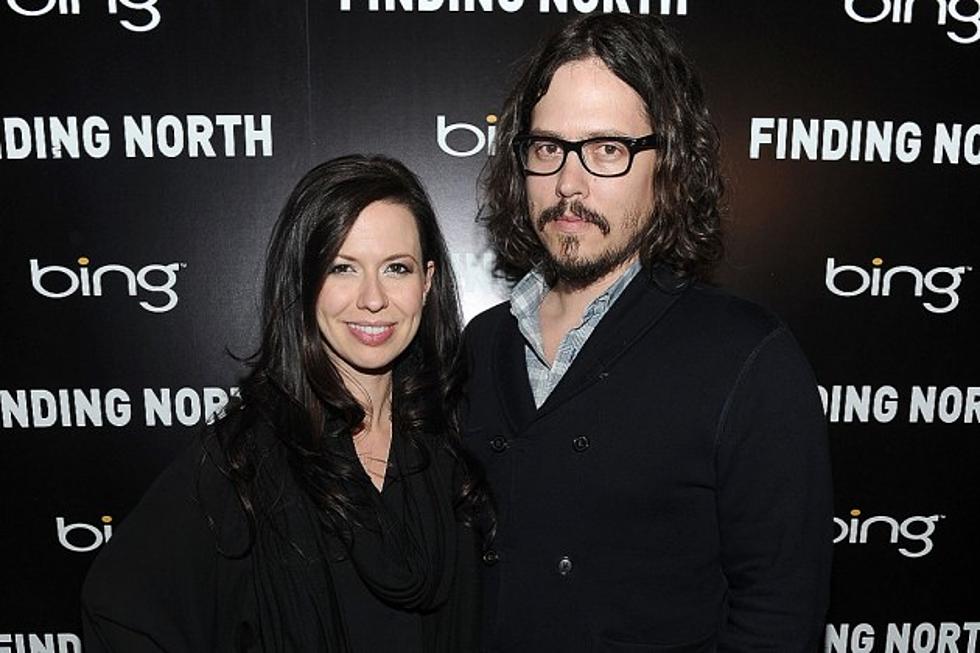 Joy Williams Opens Up About the Civil Wars' Breakup: 'We Don't Speak Anymore'
Jason Kempin, Getty Images
Joy Williams started her career in the early 2000s, as a Christian artist, but she felt that she had met her musical counterpart in former duo partner John Paul White. The two started playing together as the Civil Wars in 2009, releasing two studio albums before ending their creative relationship last year -- a breakup that rocked Williams both personally and professionally.
"It was like meeting somebody that I had known for a really long time," Williams tells WNYC's Death, Sex & Money radio show of meeting White at a songwriting workshop. "It was a very powerful creative connection that John Paul and I had."
Williams' husband, Nate Yetton, served as the duo's manager, and their music took off: They won four Grammy Awards together, and their first album, Barton Hollow, went gold. But Williams' creative connection to White disintegrated over time.
"I'm sad, because we don't speak anymore. And, yeah, I feel like I'm looking at a ghost in a way," she says. "And I think rumors, rumors, rumors, so many rumors were, you know, circulated ...
"And I think that, a lot of times, that's what people, I think, are gravitated to, on top of the music itself, was this sort of fascination of, 'But they're not married, but there's this ... there's this creative connection that's very strong,'" Williams continues. "And it was very strong. Until it wasn't."
Managing her marriage to Yetton and her artistic relationship with White was a balancing act for Williams.
"'How do we stay connected as a couple in order for that to not be something that gets in the way or gets in the middle?' And that was something that we worked really hard on in our marriage throughout the existence of the Civil Wars," she explains of her marriage. "... Saying yes to something means saying no to something else. Saying no to something means saying yes to something else. You have to weigh ... you have to weigh those questions very deeply. And um ... that happened for me."
In 2012, Williams and White unexpectedly canceled shows in the middle of a tour in Europe, explaining on their Facebook page that it was due to "internal discord and irreconcilable differences of ambition."
"I wanted one thing, and he didn't want that," Williams says. "And a professional difference of opinion can feel very personal ... I didn't go through a relational divorce, but I went through a creative divorce. But it is difficult place to be in, trying to move forward in the public eye when there is a sense of entitlement that people have about something that is nuanced, way less dramatic than I think people would like to think, and difficult when I'm the only one sitting in this chair."
Once the Civil Wars broke up, things got worse in Williams' and Yetton's relationship as well.
"When the family business of, you know, of the Civil Wars, when it collapsed, it collapsed on multiple fronts for me and for Nate, and ... and we almost gave up. We almost quit on each other," she says. "We didn't make any grand declarations that we would stay together. We kind of took that off the table. I went to, you know, a therapist on my own, and then Nate and I went to couples therapy, and it was huge. It was huge for us."
In the time since, their relationship has healed, and Williams says that she's made big strides in not only appreciating her husband more but giving herself more grace as well.
"God, I'm so much more in love with the man sitting across the dining room table than I have ever been," she says. "And I think I'm more loving towards myself. And ... man, we ... I mean, God, do we know each other's ins and outs."
In June, Williams released her first solo album since the split, Venus.
"I like to think of it as a breakthrough album," she says. "I'm sure some people will think that a majority of the songs on this album are about the Civil Wars ending, but that's actually not true. There's a depth and breadth to this record that's about a lot of different relationships in my life."