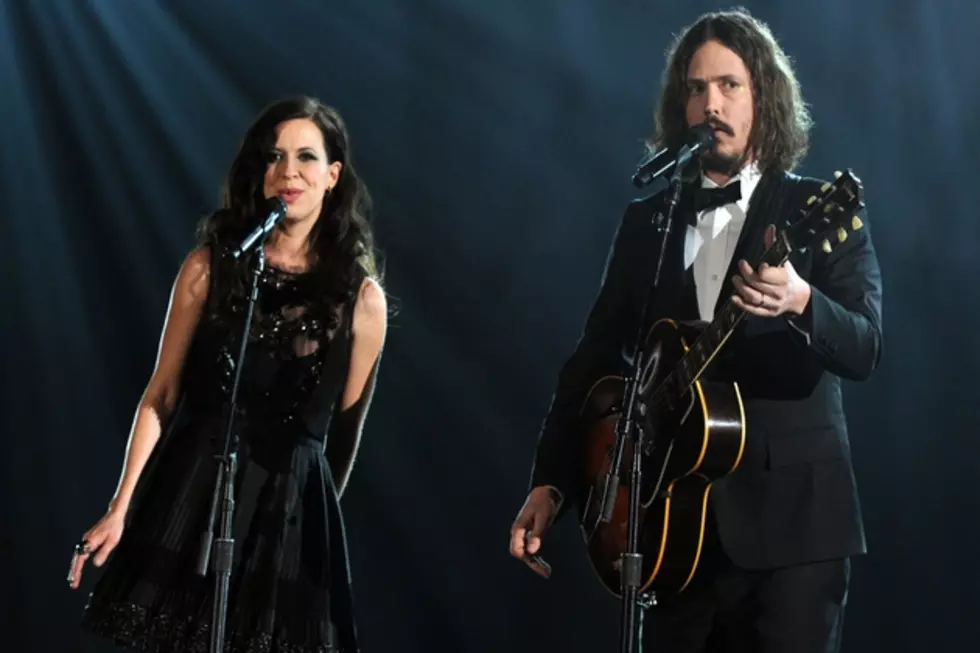 The Civil Wars Confirm Their Split
Kevin Winter, Getty Images
Almost two years after abruptly going on indefinite hiatus, the Civil Wars confirmed their permanent split in a statement Tuesday (July 5).
The duo -- consisting of Joy Williams and John Paul White -- were seemingly going strong when they unexpectedly canceled a series of tour dates in November of 2012. Despite releasing their second, self-titled album last August, they have apparently not spoken since. The album debuted at No. 1, and a song from the project, 'From This Valley,' earned the duo a Grammy for Best Country Duo/Group Performance.
Williams announced she is working on a solo album in April. The pair issued a joint statement confirming their breakup to their official website on Tuesday.
As a thank you to fans and a farewell, the duo are offering a free download of their rendition of 'You Are My Sunshine,' marking the first time the track has been available digitally in the US. Recorded in 2010, the song was originally released in 2011 as a b-side to their limited edition 'Barton Hollow' 7" vinyl.
"I am saddened and disappointed by the ending of this duo, to say the very least," Williams states. "JP is a tremendous musician, and I will always be grateful for the music we were able to create together. I sincerely hope that 'You Are My Sunshine' will be accepted as a token of my gratitude for every single person that has supported our duo throughout the years. I'm so thankful and my heart is full. Looking ahead, I'm excited to share the music that I am writing and recording in the midst of this difficult transition. I've loved being back in the studio, and have missed performing live. I look forward to seeing you soon."
"I would like to express sincere thanks to all who were a part of the arc of the Civil Wars -- from the beginning, to the end, and all points in between," White adds. "My deep appreciation goes out to all who supported, disseminated, and enjoyed the music. Whatever shape or form the next chapter takes, thanks for being a large part of this one."