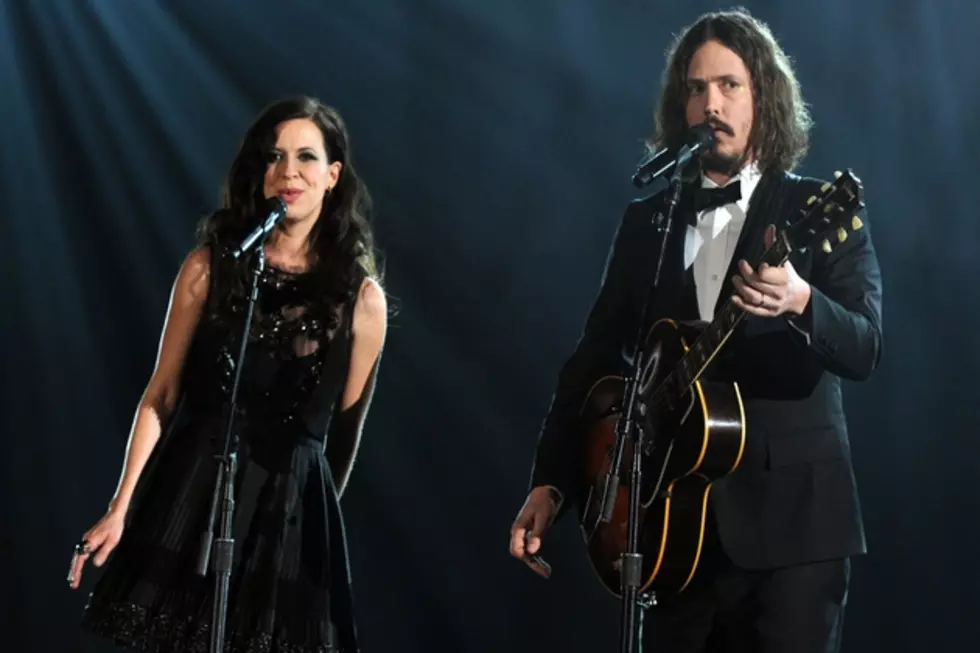 The Civil Wars Still Not Speaking Despite New Album
Kevin Winter, Getty Images
The Civil Wars recently released a new single, and they have a new, self-titled album coming out in August. But despite what appears to be some forward career progress, the duo consisting of Joy Williams and John Paul White are still not communicating.
In her first interview since the duo abruptly canceled a European tour last November, citing irreconcilable professional differences, Williams tells the Associated Press that she and her musical partner are not currently on speaking terms. But she is quick to add, "To me that doesn't determine the outcome of the band, because if we're not speaking we can't determine the outcome of the band at this moment."
As to what's going to end up happening, she acknowledges, "The reality is I'm not even quite sure."
In a story as old as the music business itself, the trouble between the two apparently began subtly and began to manifest itself more and more as the pressure from their success grew. They were able to work together to create the songs for the upcoming album, but their relationship became so strained that canceling their tour seemed like the only option.
"It was getting close to impossible for us to perform together on stage, and nobody wants to see a show like that," Williams notes. "I don't want to be on stage like that."
She says fan speculation about the apparent breakup and the circumstances of the new album have only exacerbated things for her. "I have been more hurt by some of the things that people have said than I ever knew was possible," she states. "This is part of life. Sometimes that's what I think people miss. This isn't some marketing ploy to make things more interesting for a second album. This is my life, and my life is on this album. And if you want to know what happened to the band, listen to the album."
John Paul White did not return calls from the Associated Press seeking comment.
'The Civil Wars' is slated for release on Aug. 6 via Sensibility Music/Columbia Records. Its first single, 'The One That Got Away,' is currently available online. It is unclear whether a tour or any public appearances will take place to promote the new release.