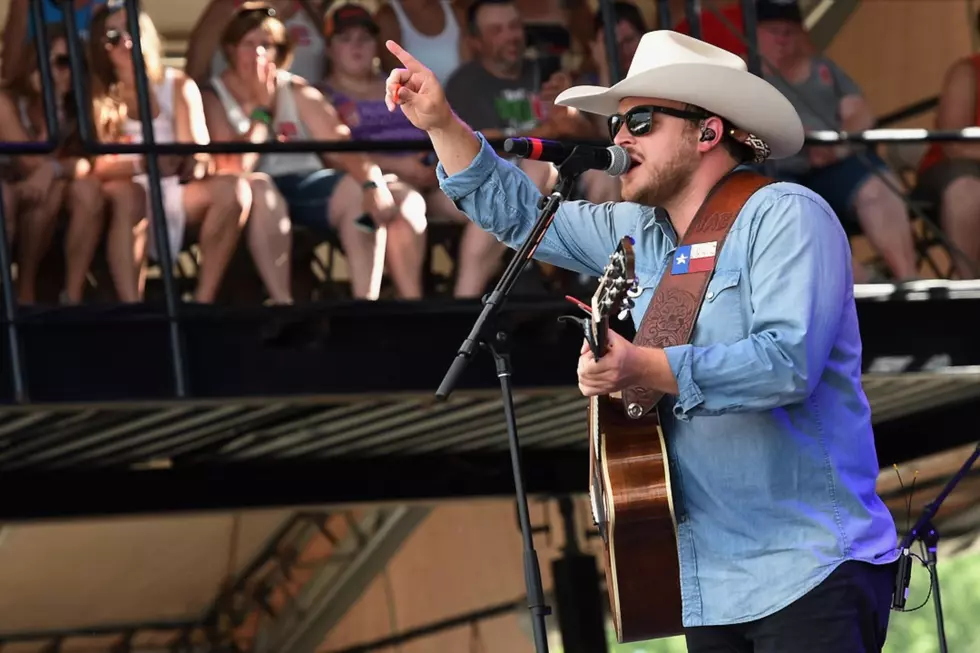 Josh Abbott's Father Dies
Rick Diamond, Getty Images for Kicker Country
Josh Abbott's father has died after suffering a stroke in mid-February. The lead singer of the Josh Abbott Band shared the news on Friday (March 3).
"I know he's in a better place, but I will truly miss him so much. I will miss our talks, our hunts and our hugs," Abbott writes on Instagram, noting that his father passed away on Thursday night (March 2). "Our little family is crushed right now. Please pray for my mother's peace of mind and strength to endure this."
Abbott's father suffered his stroke on Feb. 9, but, the singer shared about a week later, "the effects were delayed and hit hard [on Feb. 11]." On Tuesday (Feb. 28), the Josh Abbott Band announced that they were pulling out of all of their shows scheduled between March 1 and March 12 to allow Abbott to be with his family.
The Josh Abbott Band's newest album, Front Row Seat, debuted at No. 1 on Billboard's Independent Albums chart and nabbed a Top 10 spot on the Top Country Albums chart (No. 9) following its release in November of 2015.
"We feel like we made an album that, in my opinion, I don't know that we'll ever make a better one," Abbott says. "We'll make great albums, but it'll be hard to beat the concept and just the overall feel of this record. It will be really hard for us to top that, I think."
Country Stars Who Have Suffered Terrible Tragedies