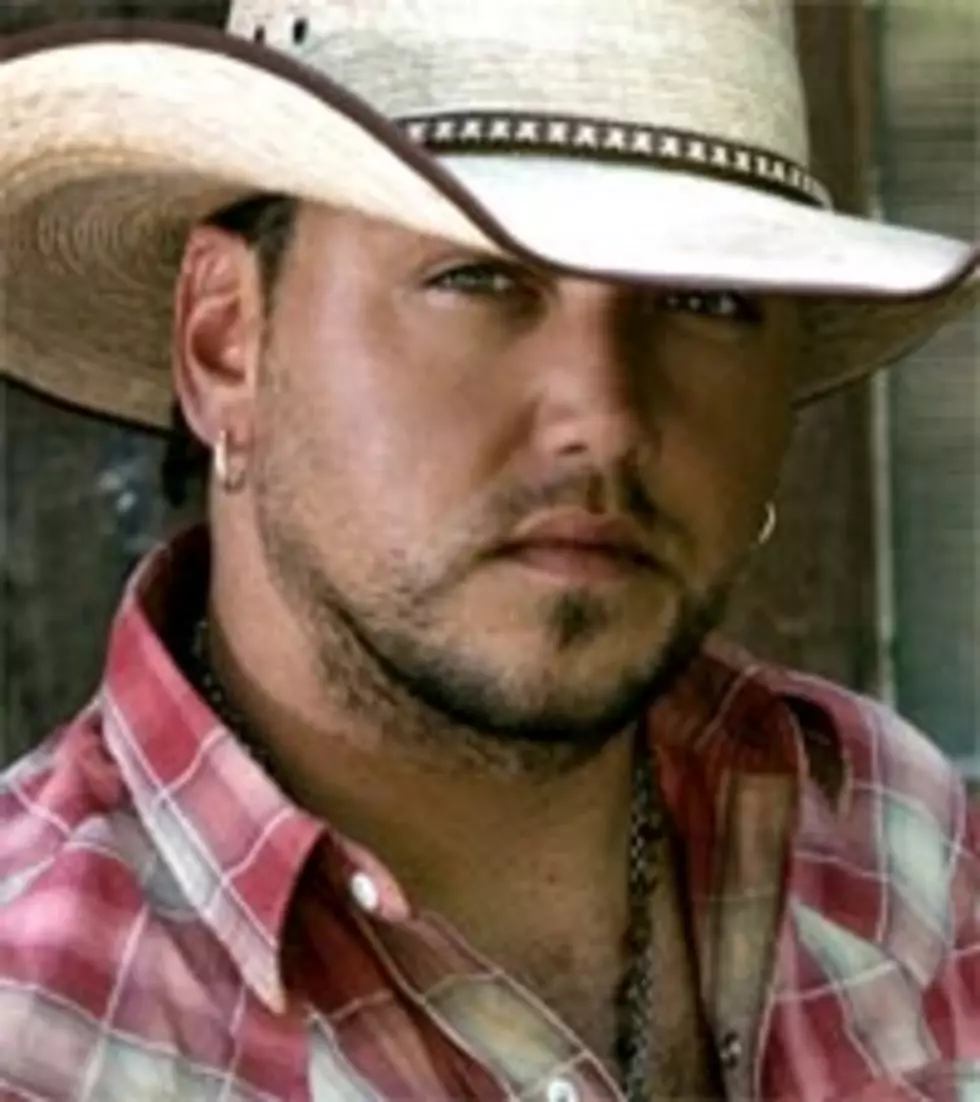 Jason Aldean Throws 'My Kinda Party' in November
The Greenroom PR
While it might seem that Jason Aldean has spent most of the past year either on the concert stage or on the country charts (he has, in fact, logged more weeks at No. 1 than any other country artist in the last 14 months), he's also been spending time in the studio. And on November 2, the multi-platinum singer unleases his fourth album, titled 'My Kinda Party.'
"It's totally representative of what I like and what my fans have come to expect on my records and at the 'party' we throw at our shows," says Jason explaining the title. "I think the key is knowing who you are as an artist and taking it to an extreme without ripping anybody else off ... it's all about knowing what it is that sets you apart."
The 15-track disc, produced by Michael Knox, features the title cut as its first single. The raucous 'My Kinda Party' is currently climbing the charts. The album also includes a first on record for the Georgia native as he and pop songstress Kelly Clarkson team up for a duet called 'Don't You Wanna Stay.'
"I don't want to say it's more of the same because it's a little different," Jason tells The Boot of the new disc, which follows 'Wide Open,' an album that spawned three consecutive No. 1 singles. "It's our type of album, the same [sound] as we have always done it. It's my version of country music. What I do is country ... lyrically, melodically, everything about it is country. The only thing we we change around a little bit is that we make the guitars ... a little more aggressive. It has a little more of an edge to it."
The album also features 'Dirt Road Anthem,' written by Brantley Gilbert and Colt Ford, which a statement from his publicist teases by saying it suggests Jason "has listened to a little Snoop Dogg in his time."
"I don't know why all these nasty rumors about rap songs keep coming up," an amused Jason told The Boot. "It's not a rap song ... I never say never but I will say that I'm a country singer. I am definitely not a rapper. So if I was to do anything like that, it's not going to be Kanye West-style or anything."
'My Kinda Party' Track Listing:
'Tattoos on This Town'

'Dirt Road Anthem'

'Church Pew or Barstool'

'Just Passing Through'

'Fly Over States'

'My Kinda Party'

'I Ain't Ready to Quit'

'It Ain't Easy'

'Country Boy's World'

'Heartache That Don't Stop Hurting'

'Texas Was You'

'Don't You Wanna Stay' (with Kelly Clarkson)

'See You When I See You'

'If She Could See Me Now'

'Days Like These'