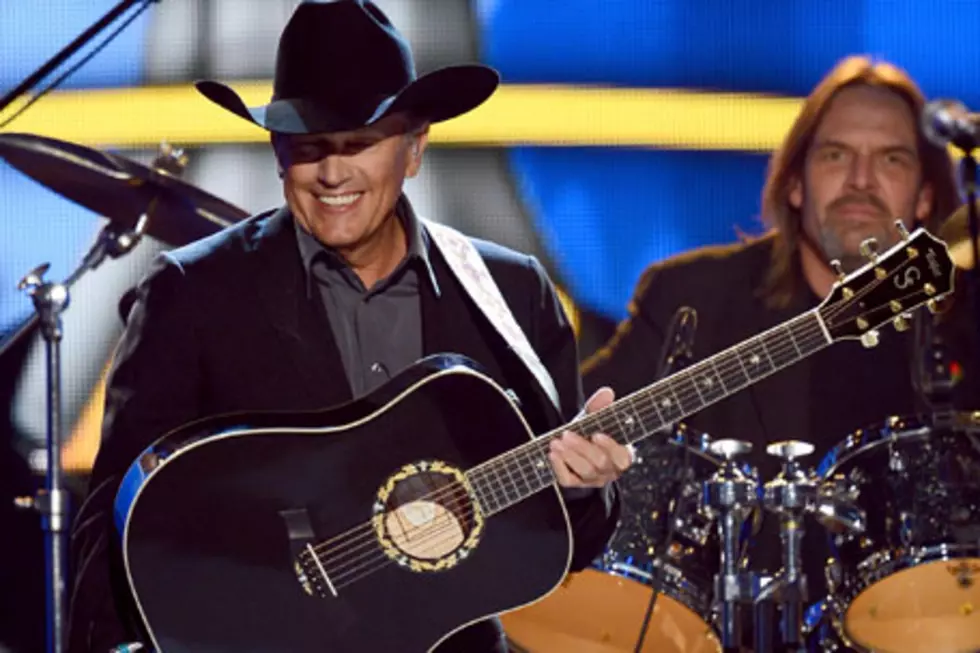 George Strait's 'Love Is Everything' Album Tops the Billboard Country Charts
Ethan Miller, Getty Images
George Strait's new album is full of No. 1s for the country legend. One week after the lead single 'Give It All You Got Tonight' became Strait's 60th No. 1 single, 'Love Is Everything' debuted at No. 1 on the Billboard country album sales charts.
Strait's latest project moved just under 120,000 copies in its street week, good for No. 2 across all genres behind rockers Vampire Weekend. Lady Antebellum is the closest country competitor. The trio is at No. 5 on the all-genre chart with 56,000 copies of 'Golden' sold in its second week available.
Rounding out country music's Top 5 are 'Annie Up' by the Pistol Annies (30K), 'Based on a True Story' by Blake Shelton (28K) and 'Life on a Rock' by Kenny Chesney (26K). Trace Adkins' 'Love Will ...' also debuted last week and sold nearly 25,000 copies during it's first on sale run, making it good for No. 6.
Florida Georgia Line continue to have the best-selling single in country music. Their 'Cruise' remix with rapper Nelly moved another 189,000 copies last week. The duo is followed by Shelton's 'Boys 'Round Here' (109K), Darius Rucker's 'Wagon Wheel' (88K), Tim McGraw's 'Highway Don't Care' (87K) and Luke Bryan's 'Crash My Party' (61K). Rucker's new album 'True Believers' is in stores this week.