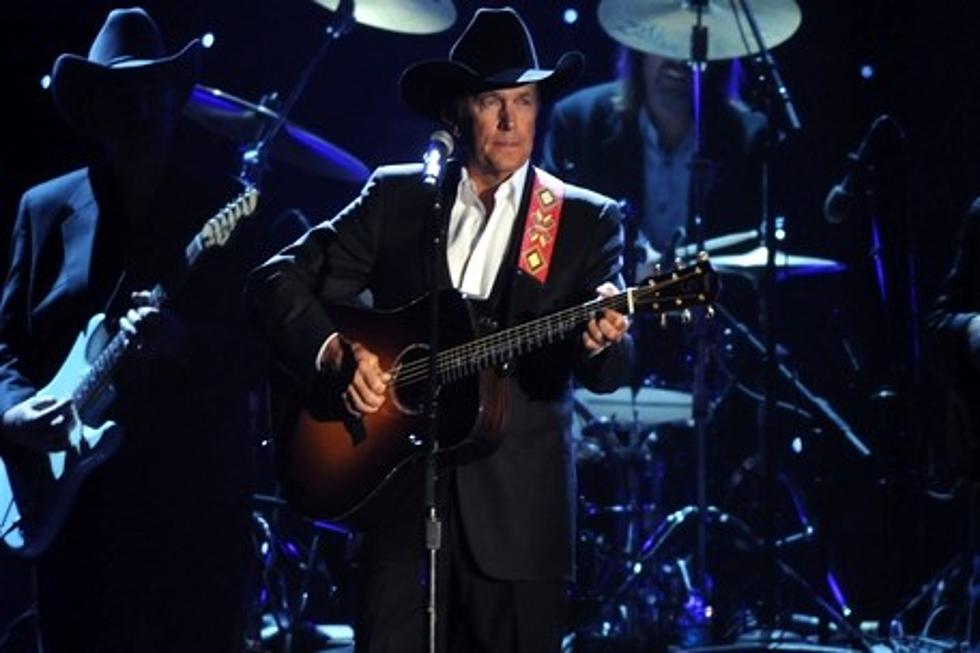 George Strait's Father Passes Away
Rick Diamond, Getty Images
Rick Diamond, Getty Images
George Strait has lost his father. In a statement through the singer's rep, his family confirms that John Byron Strait passed away Tuesday (June 4) after being hospitalized for nearly a month. He was 91 years old.
The elder Strait was a junior high school mathematics teacher and rancher. The family worked at his property outside of Big Wells, Texas on the weekends and in the summertime. Fox News in San Antonio reports that he lived in Pearsall for the last several decades.
"We are grateful for the time over the last few weeks we were able to spend with Daddy before he passed away," George Strait says. "I want to thank everyone for their prayers and support during this difficult time as we mourn our family's loss."
The funeral service will be private, reserved for friends and family only. The family is requesting donations to the Jenifer Strait Memorial Foundation in lieu of gifts.
John Byron Strait is survived by his wife Anna; son, George Strait and his wife, Norma; daughter, Pency Edel and her husband, Lea; daughter-in-law, Denise Strait; grandchildren, George "Bubba" Harvey Strait Jr. and his wife Tamara, Kara Silva and her husband, John, John B. "Trey" Strait III, Walker Strait; great grandchildren, George Harvey Strait III, Kailey Garcia, Niessa Silva, Avery Silva and John Silva.
He was preceded in death by son John "Buddy" Byron Strait Jr. and granddaughter Jenifer Strait.