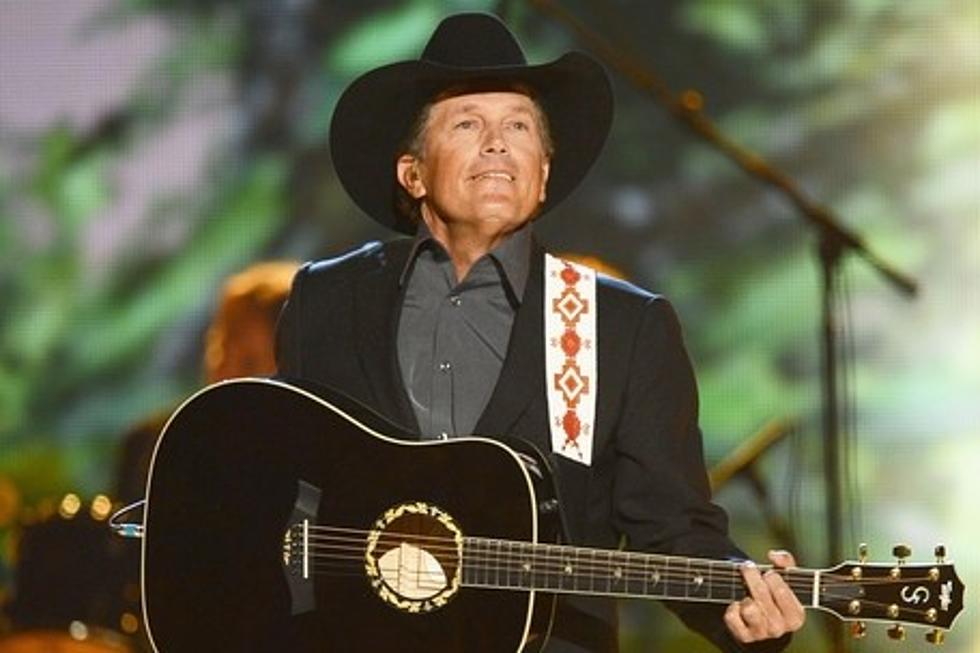 George Strait Wraps Up 2013 Tour in San Antonio
Ethan Miller, Getty Images
Ethan Miller, Getty Images
George Strait may be retiring from the road, but he's going out on top. The 61-year-old King of Country wrapped up the 2013 leg of his The Cowboy Rides Away Tour in San Antonio, Texas on Saturday night (June 1), and more than 73,000 fans came out to help him mark the occasion.
Strait's gig at the Alamodome in San Antonio was completely sold out, breaking the attendance record Strait himself set in 2010. Special guests Martina McBride and Miranda Lambert were also on hand for the special occasion.
"I've been thinking about this show all month long, and I have to admit, I was a litte nervous," Strait admitted just after he made his entrance. "But I'm not anymore!" He proceeded to play for more than two hours on a rotating stage at the center of the venue, delivering a long string of his best-known hits including 'Ocean Front Property,' 'The Chair' and 'Amarillo by Morning.'
McBride joined him for a two-song Johnny Cash tribute on 'Jackson' and 'Ring of Fire,' and he also sang his current single, 'Give It All We Got Tonight,' whose recent stay at No. 1 made Strait the first artist to ever land 60 No. 1 singles in the Mediabase charts. His new album, 'Love Is Everything,' recently debuted at No.1 on the Billboard Country Albums chart.
Strait interrupted his show to present two military families with the 339th and 340th houses that have been awarded as part of the Military Warriors Support Foundation's 'Homes 4 Wounded Heroes' program. His tour this year also partnered with CID Entertainment for a series of charity auctions in every city that raised $239,000 for the Jenifer Strait Foundation. The money from that organization, which is run in memory of Strait's daughter, is donated to child-related charities in the San Antonio area each year.
Strait will announce the dates for the 2014 leg of his tour later this year. Those dates will mark his farewell to touring, though he still plans to record and perform occasionally.