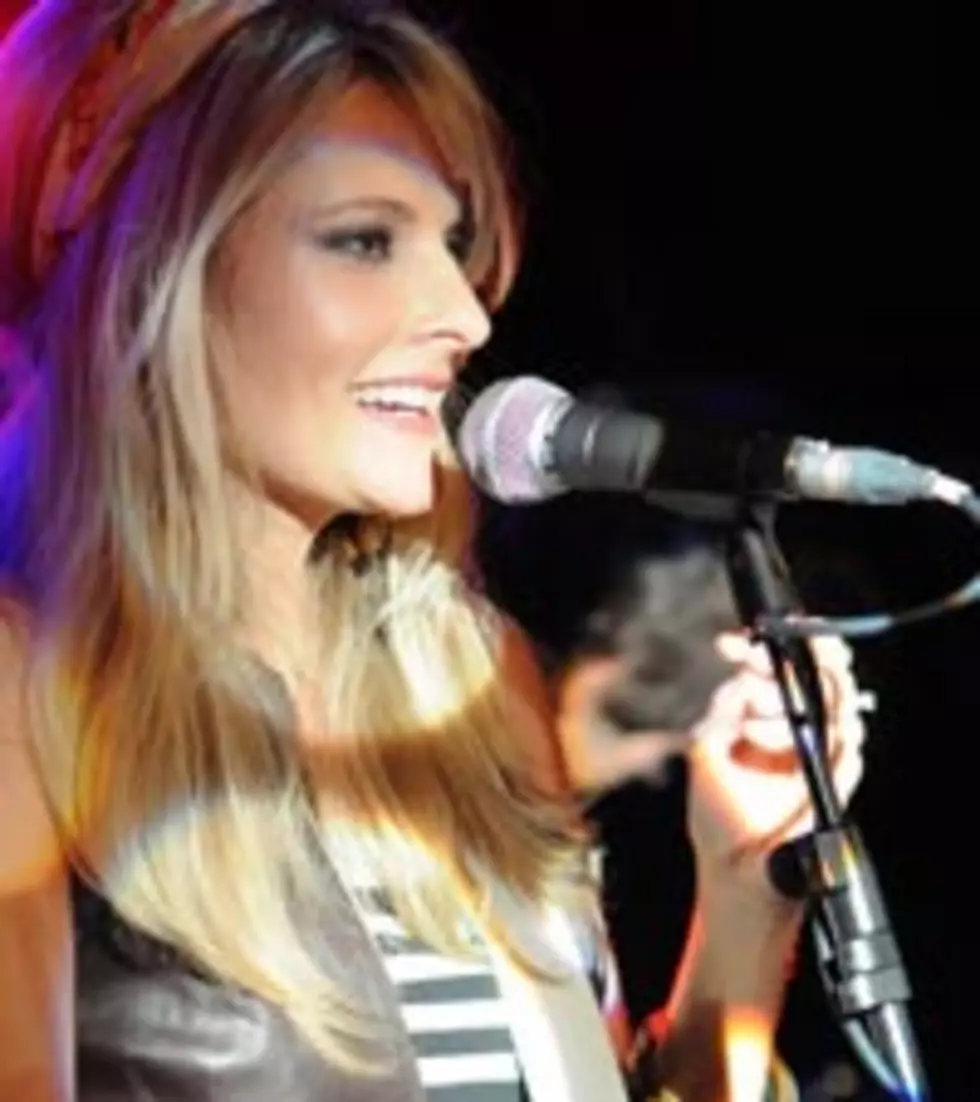 Elizabeth Cook Fans Savor Virginia Concert
Redferns
Elizabeth Cook is truly a living dichotomy -- how can someone so young obviously have the soul of a veteran performer from the most glamorous era of the Grand Ole Opry?
When Elizabeth appeared earlier this month at the legendary Birchmere in Alexandria, Va., she underscored that split by wearing a vibrant red dress given to her by Grammy Award winning Opry performer Jeannie Seely, who also happens to be the best friend of Dottie West.
"We were making 'Welder'," Elizabeth told The Boot. "She had heard about me [from a musician who worked on the album] and dropped by with a dry cleaning bag. There's a matching coat that goes with this [dress] that has leopard [skin patterned] buttons. I'll cherish them forever."
Since the May release of the Don Was-produced album 'Welder,' Elizabeth has clearly built onto her already ardent fan base. Almost every sentence she spoke from the stage was met with warmhearted laughter and applause by the audience, many of whom indicated they are fans of her daily radio program -- "Apron Strings" -- on Sirius XM Radio's Outlaw Country (XM channel 12; Sirius channel 63) or had seen her during concerts including those at the Opry, where she's appeared more than 300 times.
She recalled one less-than-helpful engineer at a gig; "He said 'Don't fight the room," she recalled. "Huh? [He should know] Don't fight me. He didn't know. Bless his heart." Then there was the story of shopping at what she called a "hippie grocery store," where she bought a product called "Singers' Saving Grace" throat spray that she used.
She also told family and personal stories about graduating from college and accepting a prestigious job as an accountant at a major firm. After about 18 months, Elizabeth decided the accounting gig wasn't for her and landed as a songwriter on Music Row before she signed a major label contract.
But as compelling as the talk was, her songs gave even more glimpses into her true thoughts.
When Elizabeth sang 'Heroin Addict Sister,' -- a song she wrote about a sibling but declines to further discuss because its subject matter is so personal - her voice was vibrantly full of emotion. Likewise "Mama's Funeral," is almost like a diary entry of love for her mother and gratitude for those who turned the sorrowful farewell into a "most beautiful experience."
Not that the show was a two-hanky evening. Joking with the audience after some songs she called "heavy," she'd almost immediately turn on her mega-watt smile and sing such upbeat, tap-on-the-dashboard songs as 'Yes to Booty,' 'Rock 'n Roll Man,' and 'El Camino.'
"I appreciate every single one of you being here," Elizabeth said.
Elizabeth Cook is on tour. For a complete list of dates and locales, check here.