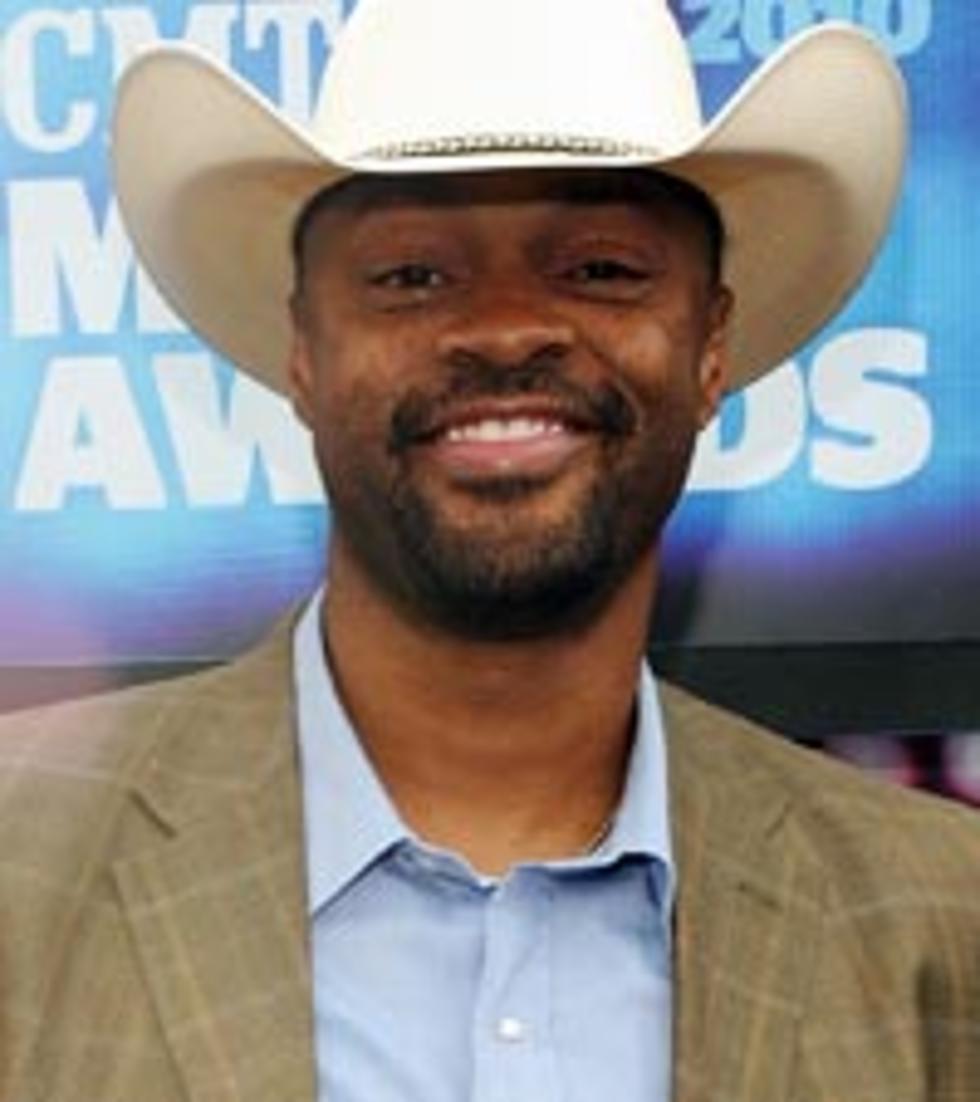 Cowboy Troy Collaborates With Phil Everly
Rick Diamond, Getty Images
Cowboy Troy made a name for himself as part of Big & Rich's Muzik Mafia crew back in the day, but the 6'5" singer is branching out these days, writing and working with all sorts of people, including the legendary Phil Everly of the Everly Brothers. He's also found a new passion, mentoring struggling young artists, helping nurture their talent. So, the country rapper known for his unique brand of "hick-hop" music has no doubt been staying busy since his days with Big & Rich.
"There are a lot of different things I'm working on," Cowboy Troy Coleman tells the Examiner.com. "I'm working on a lot of new stuff, not just performing but producing and writing songs for other artists. I just finished writing some songs with Phil Everly of the Everly Brothers -- we used to be neighbors. His wife and my wife were friends, and I didn't even know he was in the neighborhood. We became friends and have written a few songs together, working on some new stuff. I may put that on the new album."
Troy also has a collaboration with Ray Wylie Hubbard on his wish-list for the immediate future. The two did a special show together in Austin, Texas, and he enjoyed working with Ray Wylie so much that he'd like to see it happen again. "Hopefully I'll be doing a thing with Ray Wylie. A couple of years ago we did this special, 'Outlaw Trail,' and it wound up being a whole lot of people, Joe Ely, Ray Benson. It was really cool. I've got my fingers crossed that we can do that again."
Perhaps one of the biggest things Troy is fired up about these days though is helping new artists up through the ranks and passing on some knowledge to the next generation of performers. "There are a lot of new artists I'm working with to bring along and help them develop. My manager and I know there are many new talented artists out there to groom. We try to place them in areas where you know they can succeed. It's great to help develop these artists in our camp in terms of songwriting and then from there helping them grow their careers. It's a great new aspect to my career helping them find their place and mentoring them to succeed."