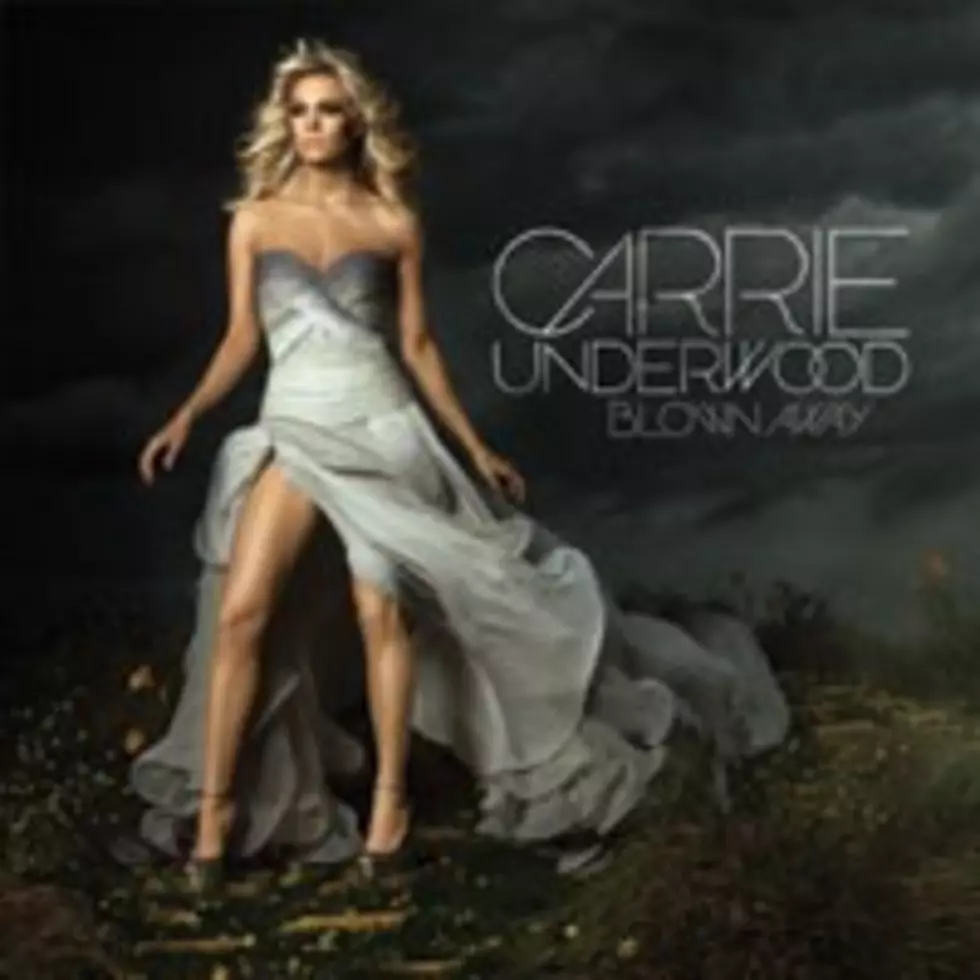 Carrie Underwood's 'Blown Away' Gets Some Heavy Metal
Sony Music Nashville
Carrie Underwood's fourth studio album, Blown Away, has been certified Platinum, signifying sales of more than a million copies. This news comes the same week the record returns to the No. 1 spot on Billboard's country albums chart. Blown Away debuted at the top of the charts on its first week of release back in May and stayed there for five straight weeks.
Carrie co-wrote eight of the album's 14 tracks, showing tremendous growth as a songwriter. "I definitely feel more confident being able to share my own ideas," she tells The Boot, reflecting on songwriting sessions for the project. "I'm not afraid to sound stupid anymore, which is always the biggest hump to overcome in the beginning ... I also don't put that much pressure on myself to write everything. I don't think it's necessary. There are the best songwriters in the world right here in Nashville and I feel like I'd be doing myself a disservice, my album a disservice, and my fans a disservice to ignore that. It would be easy to sit down and write the whole album by myself, but it wouldn't be the best album that it could be."
Blown Away first spawned the hit single "Good Girl," the fastest-rising song of Carrie's career, followed by the title track, which is now sitting pretty in the Top 10 of Billboard's country singles chart. The country superstar has now had 16 singles to reach the Top 10, which is the record for female country singers in the 68-year history of the chart.
Carrie is gearing up for a busy fall that includes her headlining Blown Away tour and her fifth year of co-hosting the CMA Awards with buddy Brad Paisley. The 46th Annual CMA Awards will air live from Nashville on Nov. 1 at 8:00 PM ET on ABC.
Watch Carrie Underwood's "Blown Away" Video

Watch a Video on the 2012 CMA Nominees
#fivemin-widget-blogsmith-image-810385{display:none;} .cke_show_borders #fivemin-widget-blogsmith-image-810385, #postcontentcontainer #fivemin-widget-blogsmith-image-810385{width:475px;height:351px;display:block;}

try{document.getElementById("fivemin-widget-blogsmith-image-810385").style.display="none";}catch(e){}