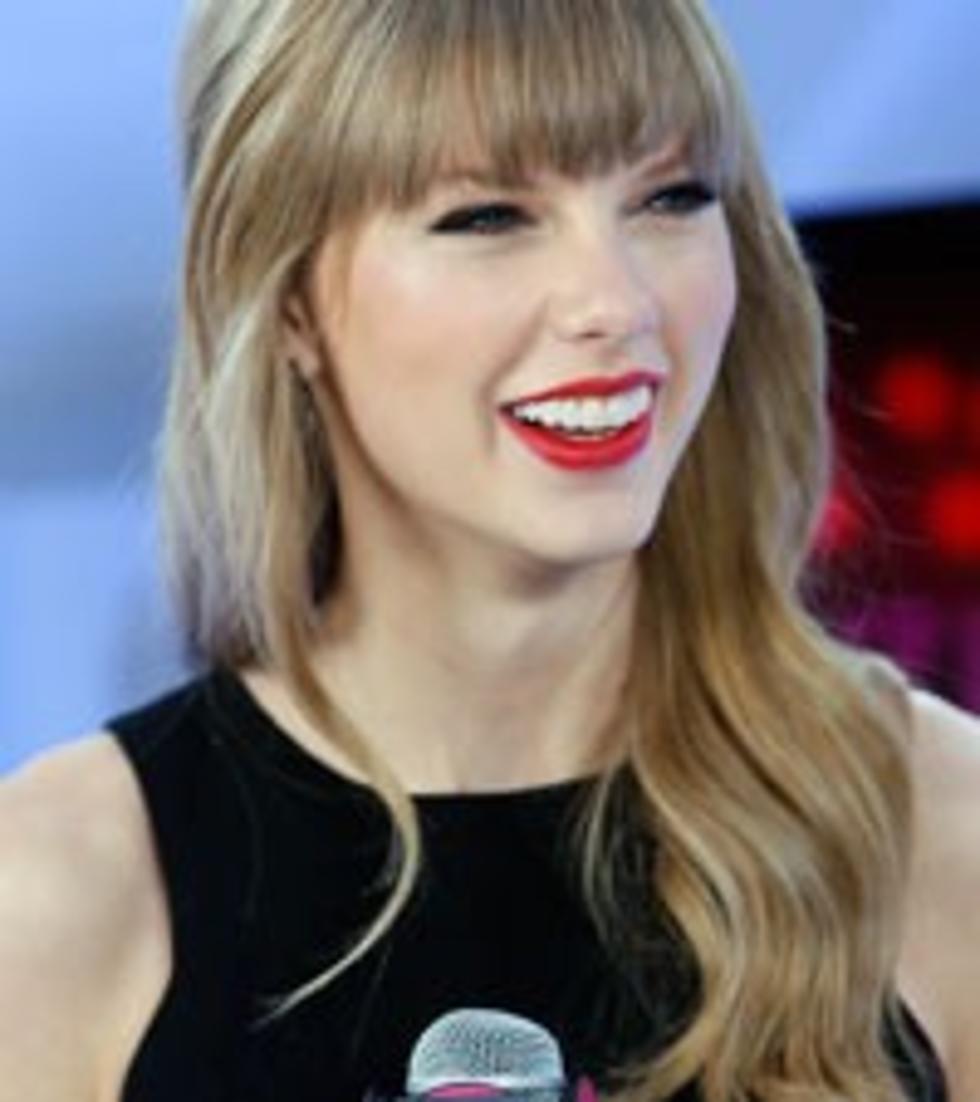 Billboard 2012 Year-End Country Charts: Taylor Swift Tops Two Categories
Brian Ach, Getty Images
Taylor Swift sits atop two out of three of the Billboard 2012 Year-End Country Charts. The songstress takes the title of No. 1 Country Artist, as well as earning the top Country Album with Red, which sold more 1.2 million copies its first week, according to Nielsen SoundScan data. Additionally, the "I Knew You Were Trouble" singer comes in third for the all-genre Top Artists chart, behind Adele and Rihanna, respectively.
Josh Turner claims the top Country Songs chart honor with his Top 5 hit, "Time Is Love." He's followed by new couple, Brantley Gilbert and Jana Kramer, in the No. 2 and 3 slots respectively, for his "You Don't Know Her Like I Do" and her "Why Ya Wanna." Rounding out the Top 5 is Dustin Lynch with "Cowboys and Angels" and Gloriana's "(Kissed You) Good Night."
Georgia natives dominate the Top 5 of the Country Artist list. After Taylor comes Jason Aldean, who sees three tunes on the Country Songs list: "Fly Over States" at No. 26; "Take a Little Ride" at No. 31; and "Tattoos On this Town" at No. 49. He's also got two projects on the Country Albums list, 2010's My Kinda Party lands at No. 6, while this year's Night Train enters at No. 9.
Luke Bryan follows at No. 3 in the Country Artist rankings, also boasting three tunes on the Country Songs list: "Drunk on You" at No. 10; "I Don't Want This Night to End" at No. 17; and "Kiss Tomorrow Goodbye" at No. 48. In addition, his 2011 release, Tailgates & Tanlines, comes in third on Country Albums.
At No. 4 on the Country Artist list is Lady Antebellum (both Dave Haywood and Charles Kelley hail from the Peach State) with their "Dancin' Away With My Heart" at No. 19, "We Owned the Night" at No. 61 and "Wanted You More" at No. 72. The trio's Own the Night record comes in fourth in the year's album list as well.
Representing Oklahoma, Carrie Underwood is the fifth Country Artist of 2012, earning the No. 5 album of the year, Blown Away. Her "Good Girl" is No. 27 on the Country Songs ranking, followed by "Blown Away" at No. 32.
See all the Billboard 2012 Year-End Charts here. The lists are based on sales and airplay.
Watch a Report on Taylor's Birthday Gift From Harry Styles