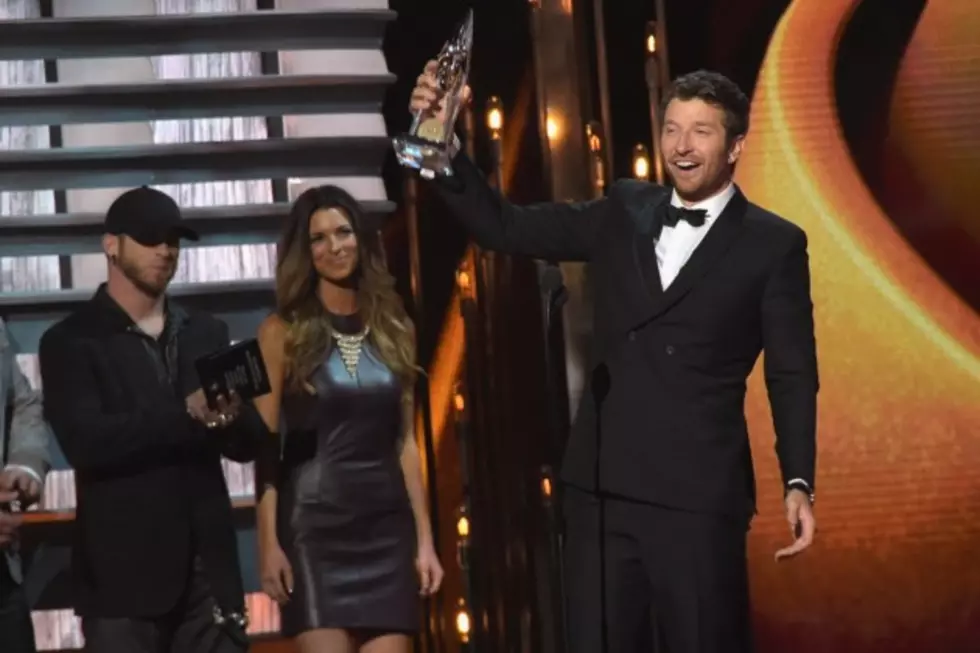 Brett Eldredge Wins 2014 CMA Award for New Artist of the Year
Rick Diamond, Getty Images
Dressed in a tux, Eldredge accepted his award and shared a memory of his first CMA Awards show, when he was so pumped to be in the building that he arrived before everyone else.
"I remember a few years ago, I got here so early. I went out there to sit, and I was the only person sitting down here," he said. "I was so excited. I was just dreaming what it would be like to be up here."
Three years later, Eldredge's dreams have come true thanks to hits like 'Don't Ya,' 'Beat of the Music' and 'Mean to Me.'
He also thanked his family, record label and manager. The excited singer ended his speech with, "I love you guys. This is a dream!" causing co-host Brad Paisley to comment, "There's nothing like that new artist smell."